Waiting for the weekend can seem like it takes ages, but waiting to get paid can feel even worse. After all, you worked hard for your money, so it should be yours to spend as soon as you've completed the work.
Yet payday can seem so far away, even in the age of side hustles. You might have to wait for your funds to deposit into your account, but bills won't wait to take it right out. So how can you get paid early?
Getting your hard-earned money faster can help you tackle bills and stay ahead of your debts. That's where get-paid-early apps come in.
What Are Get Paid Early Apps?
These apps help you bridge the gap between bill due dates and getting paid when the planets don't align quite right for you. Sometimes a few days can make all the difference, especially when it comes to managing stress about how you're going to make ends meet.
Get-paid-early apps help us to manage money by receiving paychecks early without a penalty. Most paychecks experience a delay simply due to bank processing.
Apps that pay you early know that it's just a matter of going through the motions, so you've already got that money even if you don't have access to it yet. Wouldn't it be nice to skip the line and move ahead in time to collect your earnings?
Our list of get-paid-early apps below thinks so. We'll introduce you to a few apps you can use to get paid early. While you may have to qualify to get paid a few days in advance, you won't have to jump through any complicated hoops or meet stringent requirements. And with so many to choose from, you can easily pick which app works best for your scenario.
Are you ready to find out more about get-paid-early apps? Let's get started!
How Get Paid Early Apps Can Help You
If you want to get paid today, chances are there's an app out there that can help you. These get-paid-early apps give you access to your paycheck ahead of time so you don't have to wait for processing before using your funds. In fact, many of these apps allow you access to your funds up to two days early, so if you need cash now, it could be the single app that makes a difference.
Many banks offer early direct deposit, and get-paid-early apps work similarly. These apps have their own requirements you'll need to satisfy before gaining early access to your paycheck. Some only require deposits of $200 while others require a balance over $1,000. You'll also need a residential address and social security to verify your funds, but there are no credit checks.
Get-paid-early apps also know that you may need a cash advance here and there to help keep you going. You'll need to satisfy requirements to qualify for a cash advance through these apps, but it's nothing more than a steady history of direct deposits. Unlike some cash advance apps, these get-paid-early apps won't charge interest. Plus, you can also take advantage of credit-building tools to improve your score and your financial future.
9 Best Get-Paid-Early Apps
Look through these get-paid-early apps to find out how you can make ends meet a few days in advance. Which one will you choose to support your financial well-being?
1. Albert – Get $250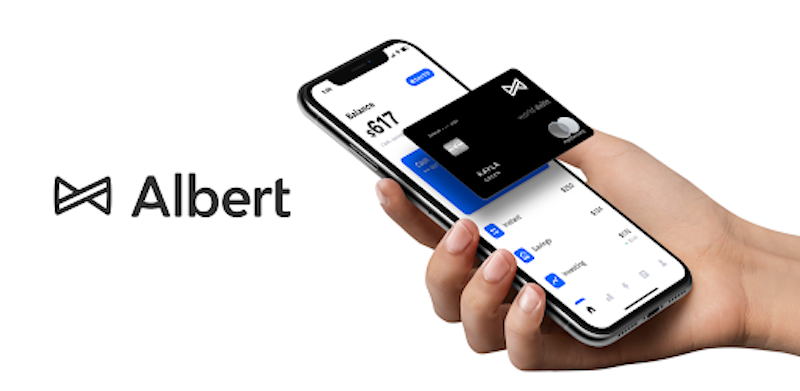 Albert and apps like it allow you to open a checking account with a debit card that you can use to spend your hard-earned funds up to two days early.
There's no minimum balance required and you pay a monthly fee that you think is fair. With an Albert checking account, you can qualify for cash advances up to $250 and up to 20% cash back on select purchases.
Plus, there are over 55,000 ATMs that work with Albert as well. You can earn a $150 bonus for you and a friend when they sign up under your referral.
You can also earn a sign-up bonus worth the same amount when you:
Receive a direct deposit of $500 or more within 45 days and every 30 days for 90 days after that.
Spend $200 on qualifying goods and services every 30 days for that same 90-day period.
Albert also offers the Save Smarter program, which picks out ways you can save based on your budget. You can also take advantage of Genius Guided Investing to invest in stocks and funds for as little as $1.
No credit check
Albert
They don't believe in charging overdraft fees. Rather, they offer to lend up to $250 to their customers in order to help them cover their expenses. This service does not come with any late fees, interest rates, or credit checks.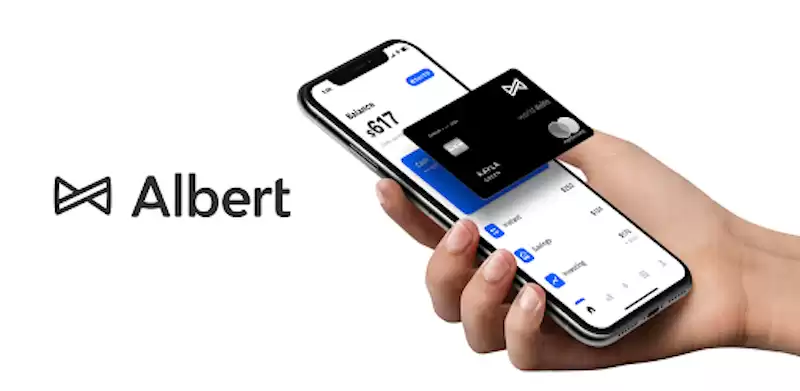 We named Axos Bank one of the best digital banks, and not just for its promotions. Axos Bank requires you to open an Essential Checking account, which comes with a Visa debit card, to qualify for receiving paycheck funds up to two days early.
There's no minimum balance required or fees to stress over. With access to over 91,000 ATMs, you won't need to watch out for ATM fees either.
Axos Bank offers the Direct Deposit Express service, which will reward you with your paycheck up to two days early.
Eligible direct deposits include payroll checks, tax refunds, and government benefits checks. Plus, Axos Bank also offers savings and business accounts, CDs, loans, and investments.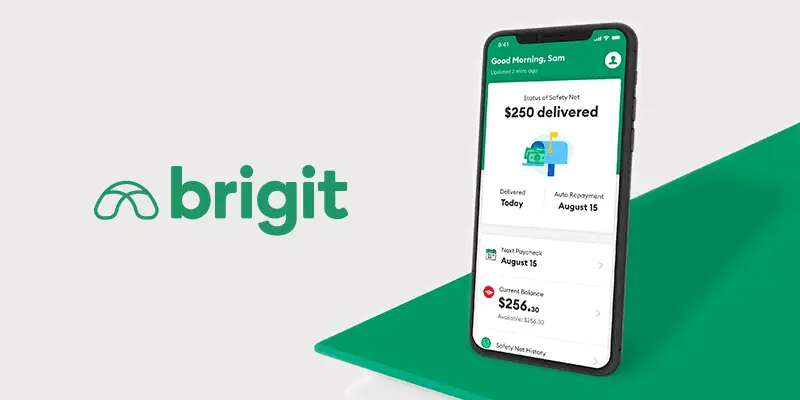 You won't have to open an account to get your paycheck up to two days early with Brigit. This app helps you diagnose and improve your financial well-being without requiring a minimum balance.
However, you'll have access to cash advances. For example, you can earn a $250 instant cash advance to build credit.
Brigit offers two plans: one is free while the Plus Plan costs $9.99 per month. With the free plan, you can see insights into how you spend money to better stick to your budget.
However, you'll need the Plus Plan to qualify for Auto Advance, which covers any overdraft charges, as well as flexible repayment terms and the credit-builder feature.
The paid plan also offers identity theft protection up to $1 million. Best of all, Brigit also gives members access to new part- and full-time jobs.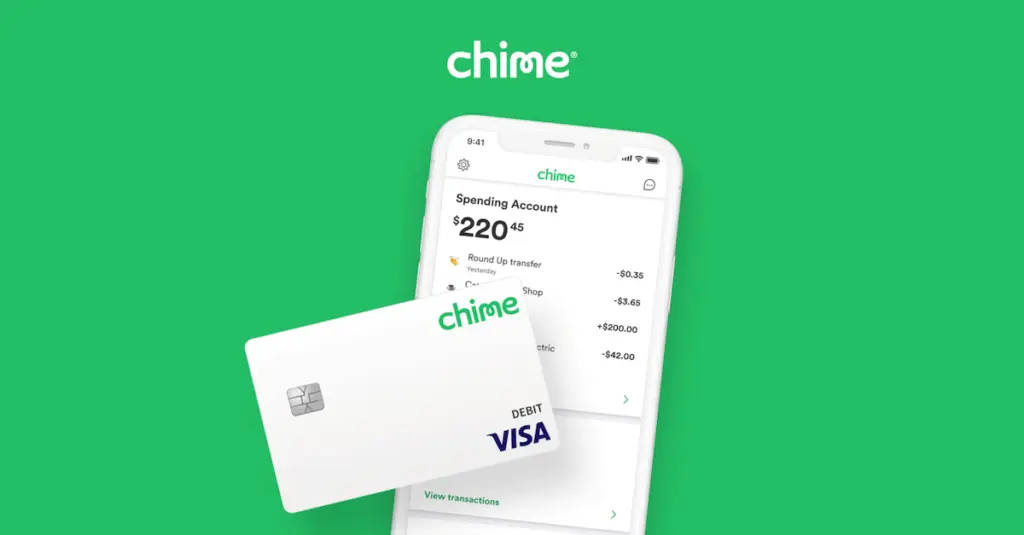 Chime itself offers many banking solutions, not just for those who want their paychecks up to two days early.
The Chime SpotMe feature also allows you to overdraft your account up to $200 without penalty, though you'll have to work up to that limit by receiving $200 or more in direct deposits for over a month previously. Even if you don't need the SpotMe overdraft protection, Chime still offers one of the best checking accounts out there.
With a Chime bank account, you'll get a Visa debit card and the chance to round up your purchases to increase your savings. In fact, the high-yield savings account earns 0.5% APY. You can easily transfer funds between your checking and savings accounts, all without a single monthly fee or minimum balance. Chime also participates in a network of over 60,000 ATMs available nationwide.
If you're looking to build credit, the Chime Credit Builder Secured Visa Credit Card can greatly help your cause. This secured card doesn't require a security deposit per se, but you will need to move money from your checking account into a specific Credit Builder account to cover your purchases. This means you won't have to submit a credit check, but Chime will still report your payments to all three credit bureaus.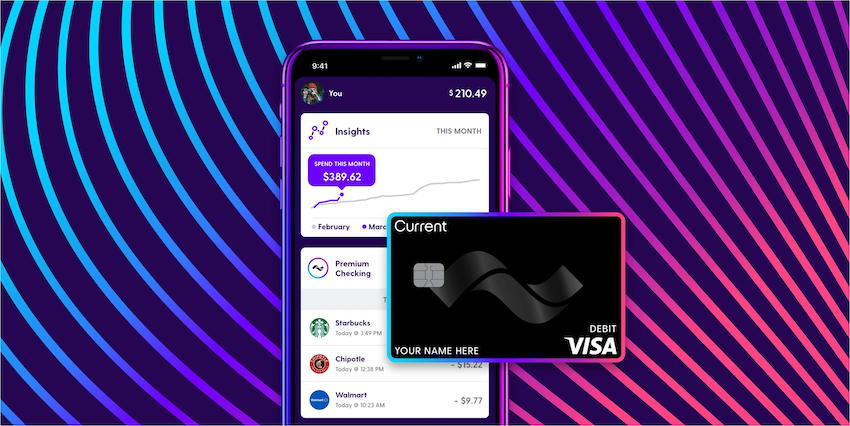 Like Chime SpotMe, Current allows you to overdraft your account up to $200 without fees. A lack of fees characterizes this account, from no monthly fees to no minimum balances required.
Current also has a user-friendly banking app you can use to manage your funds, plus a Visa debit card to earn up to 15X points cashback for purchases at select merchants.
Additionally, Current offers Teen accounts and access to over 40,000 ATMs. You can earn up to 4% APY with a Current savings account, which consists of "savings pods" that allow you to assign them a purpose.
This APY lets you earn up to $2,000 in interest with Current. Plus, there are many budgeting and savings tools to take advantage of as well.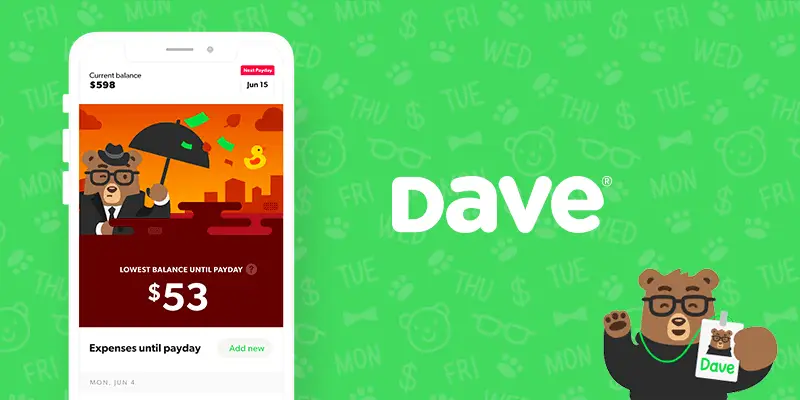 Borrowing money from Dave is easy. There's no minimum balance required and you'll only pay $1 per month for cash advances.
Pay $1 more to gain access to budgeting tools and the ability to connect your external bank account. For example, you can choose automatic budgeting to find out how you can save money.
Admittedly, Dave doesn't offer a high-yield savings account or a credit-building option. With a Dave account, however, you can use your debit card to spend without the fear of paying overdraft fees. Any cash advances you take out for overdrafts come with no interest or credit checks.
Dave gives you access to over 32,000 ATMs and the chance to transfer funds of up to $1,000 five times per month from an external account. You can also find local gigs with Side Hustle by Dave to earn even more to put into your new account. But we have to say our list of gigs near you is equally as good.
Related: How Long Does Dave App Take to Deposit Money?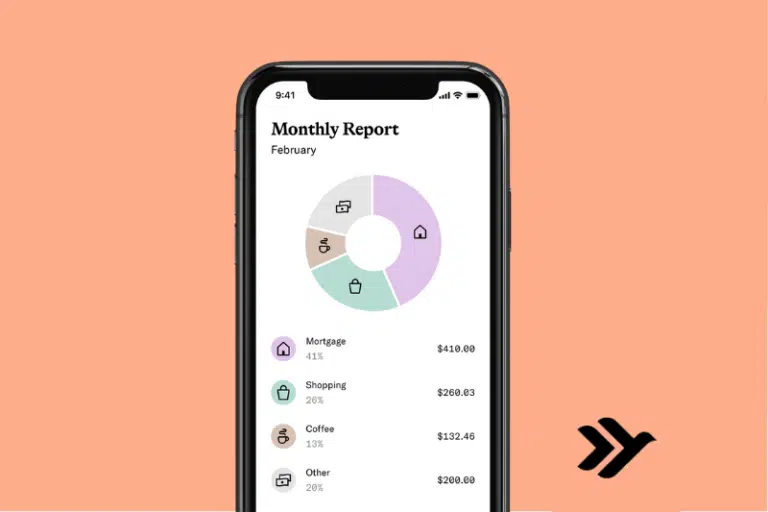 Cash advances and cashback are achievable with an Empower account. There are no minimum balances, monthly fees, credit checks, or late fees. Access over 37,000 ATMs with your Empower debit card or request cash advances of $25, $50, $75, or $100.
As long as you pay your balance by the next paycheck date, you'll never pay interest. You can also upgrade to the Empower Thrive account. As long as you make on-time payments, you'll start with a line of credit of $200. Continue to make on-time payments to increase that line of credit to $1,000.
Open a new Fifth Third Bank Momentum Checking account, complete with a debit card, without any balance or monthly fee. Fifth Third Bank offers early access to direct deposits from many sources, including child support, gig work, and pensions. Plus, you can access a network of 50,000 or more ATMs, all without a credit check.
Fifth Third Bank also offers Extra Time to avoid overdraft fees. Simply make a deposit before midnight Eastern time to bring your balance above $0 from the day before. If you satisfy that requirement, you won't be penalized for overdrafting. Fifth Third Bank also offers zero liability protection for unauthorized debit card purchases. Choose the MyAdvance feature to gain access to up to $1,000 of your next direct deposit before it clears. Fifth Third will deduct the advance once your funds clear.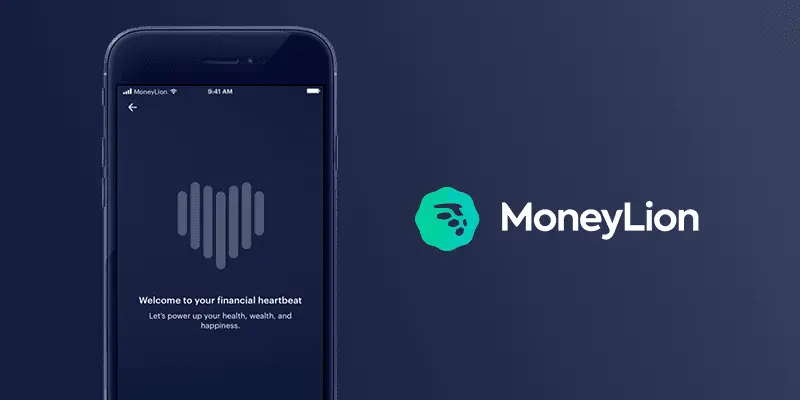 Choose MoneyLion to receive your funds up to two days early without a minimum required balance. You'll also have access to credit builder loans up to $1,000, a managed investment account that starts at $5, and access to over 55,000 ATMs across the nation. Plus, the app comes with a debit card you can use to earn cashback rewards and even round up purchases to contribute to your savings.
MoneyLion offers cash advances up to $250. With a RoarMoney account, you'll pay $1 per month, $2.50 per paper check, and a 3% foreign transaction fee, but you'll get access to many budgeting tools to improve your financial situation. Instant cash advances of $100 are available as well, for a fee ranging from $0.99 to $5.99 per advance.
You can use MoneyLion Crypto to invest in this alternative asset. Depending on your account balance, you'll pay $1 to $5 per month for a Managed Investment Account. However, if you want to report your credit-building efforts to Experian, Equifax, and TransUnion, you'll have to pay $19.99 per month for the Credit Builder Plus account.
Advantages and Disadvantages of Get-Paid-Early Apps
With so many get-paid-early apps to choose from, it can be difficult to figure out which one works best for you. However, you should first take a step back and consider how a get-paid-early app can help you and your financial situation. Here are a few pros and cons to consider:
Pros:
Cover emergency expenses in a pinch
No credit check required
No minimum balances required
No monthly fees required
Access to additional money management tools
Cover overdrafts without the expensive fees
Costs less than payday loans and personal loans
Can help build credit through reporting to all three credit bureaus
Cons:
Lets you spend money before you have it
Easy to forget you owe money and spend it "twice"
Can encourage bad spending habits
Continues the debt cycle
Some apps do charge fees for cash advances or building credit
Must share sensitive personal data
Sometimes using payday loan apps or personal loans to build credit can set you back further without much benefit. That's why get-paid-early apps make some of the best credit-building apps. Rather than having to worry about steep fees and high monthly payments, you can easily use your established direct deposits to qualify, often without paying any interest.
FAQs
Will get-paid-early apps let you borrow money immediately?
Yes, get-paid-early apps will let you borrow money immediately, so to speak. You'll need to qualify for getting your paycheck up to two days early or for a cash advance based on your direct deposit amounts. 
Are get-paid-early apps legit? 
Yes, get-paid-early apps are legitimate. However, you should do your due diligence when it comes to which apps you choose, as you are sharing sensitive personal information with them to receive your funds earlier. 
How much can you get with get-paid-early apps?
The amount you can get early with get-paid-early apps depends on your direct deposit amount. That said, you'll receive the entire sum early as long as you meet the qualifications and keep your account in good standing. 
Stay Proactive with Get Paid Early Apps
Receiving your paycheck a few days in advance can really help those who are struggling to make ends meet. That's probably why get-paid-early apps are so popular, especially since there are no penalties for getting paid up to two days early. We hope you've found this article and the get-paid-early apps listed in it useful in improving your financial situation. A penny saved might be a penny earned, but a cent earned two days early can certainly make a difference.
Want to Make Extra Money Now?
KashKick: Want to make an extra $500 this month? KashKick rewards you for downloading apps, playing games, testing offers, and more. Over 2M+ users get paid daily.
Arrived: If you want a simple way to earn extra cash on the side from your phone, look no further than the best real estate platform that pays you passive income.
Survey Junkie: Need a $5 gift card daily? Survey Junkie pays users in cash or free e-gift cards. The amount you earn depends on the number and length of surveys you qualify for and complete.