Unless your ultimate fantasy is to sit in a small, confined space in an airplane soaring through the air for many, many hours, you probably don't look forward to long flights.
What do you like to do when you're unfortunately stuck in long, lengthy flights? Do you treasure it or do you get bored like other passengers?
Don't worry, because whether you're one of the many passengers who get bored on long flights, this article is a perfect fit for you. So you better buckle yourself up on your seat and give this article some time. These amazing tips will surely get you a lot of tips for long flights so you won't be miserable on your next long flight. The key is to avoid travel burnout on long flights, so here are some tips to help.
Read a book
This tip is one of the most effective ways you can do to kill boredom unless you're not into reading. However, if you're not that fond of reading novels, you can have some magazines or journals to read.
Reading is proven to relaxing your body and lowering stress levels. It doesn't have to be the bestseller book or a hardbound one, the important thing is that it meets your interests.
Charge your phone or laptop on the plane
It's understood that photos and videos, together with journals are big trends for those who are traveling a lot. It's because these things serve as a memento of one of the happiest moments of your life. Also, these things bring so much satisfaction to you as a traveler.
So if your airplane has USB ports, make sure you charge your phone or laptop so you can use them to get to your destination safely and snap a few shots on the way. You can also keep them charged if you are using them to stream Netflix during the trip.
Check and research more about your destination
To kill your boredom, you may choose to increase your level of excitement instead. How? You can check and research more about your destination. Reading itineraries, checking the destinations' social media accounts and websites, checking photos, and so on may help.
Some of the important things you must not forget to research about are:
Accommodation
Transportation (searching for minibus hire is a must especially if you're traveling as a group)
Restaurants
Tourist destinations
Libraries and museums
Search the nearest hospital to your place
Police stations' contact information and more
When I was traveling to Miami, I was looking at the best things to do in Miami so I could use my time wisely.
Get yourself some beauty sleep
If boredom hits you while on a long flight and unfortunately you're not in the mood to do something, try to sleep on a long-flight instead. Sleeping will not only stop the boredom but will surely recharge your exhausted mind and body. This will save you some energy which you can absolutely use to enjoy your travel more.
It's time to invest in the right pair of moldable plugs that will stay in your ears, a silky sleep mask you'll hardly feel you're wearing, and a quality neck pillow in order to get some quality sleep on that long flight.
I use these ones on my long flights (Amazon affiliate links):
Indulge yourself with some snacks
Who wouldn't want some snacks?! Of course, this can be considered as one of the most effective ways to overcome boredom – enjoying your favorite snacks while sharing stories with your travel buddy. What an awesome idea, right?
While you may have to pay money if you want some extra snacks, it can definitely help pass the time and even make the day in the air a lot more enjoyable.
Watch a movie
What could be better than eating your favorite snacks, while watching a thrilling movie? Oh, that's just beyond a great idea, right? So, if you ever get stuck on a long flight, this could be the best choice. If not, then what?
On my recent flight on JetBlue, they had cable TV and I was able to watch full-length movies and a lot of my favorite shows like the Office. It helped make the long flight a lot less miserable.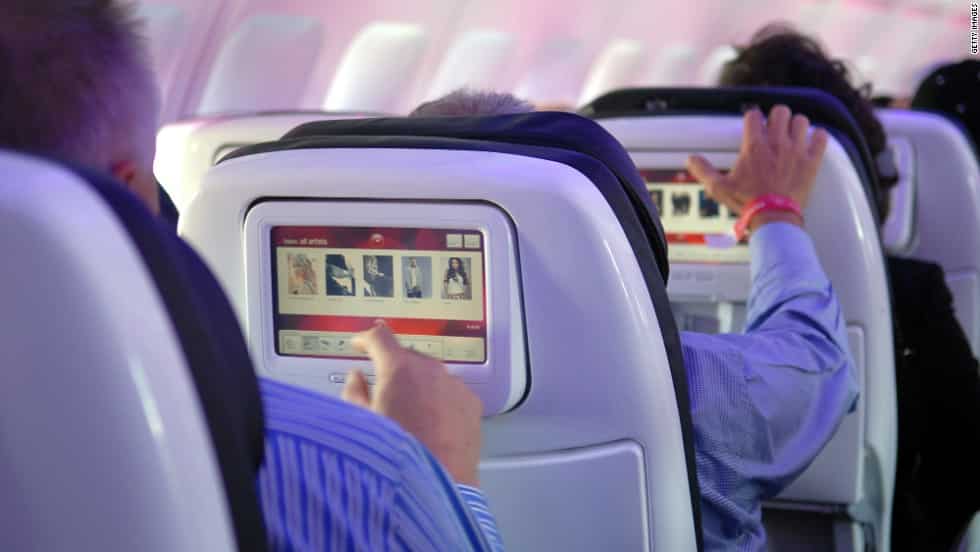 Snap a shot of the ever famous "window shot"
You know, getting in with what's trending will surely blow your mind. So, why not try to take the ever-famous "window shot" on the plane, huh? Just make a lot of effort and make sure to take the perfect shot so you could have that double tap-worthy photos on your gram.
To kill the boredom, you can visit and update your social media accounts. Going on your social media accounts can easily divert your attention and may gradually shoo away that negative vibes. It can also be the perfect time to upload your taken photos, whether before being on the plane or at the time you got on the plane.
Get your plans on point
When traveling, of course, you already have plans. But why not make it better while you're in the middle of long flights. For example, you could up tips on how to travel for cheap or you could do a little brainstorming to have better plans before you step on your most-awaited destination.
Decide on what to wear during your vacation
If you think that the tip-giving is finally over, you're definitely wrong. The last but absolutely not the least on our list is by killing boredom by deciding on your attires during your travel.
This will somehow create a little excitement in you for sure. You can mix and match your travel outfits in your mind or simply plan the order of the attires you brought with you.
Research ways to make extra money
Could you use an easy extra $500 for your next vacation? Most people would say yes. Give yourself permission to do some research on this trip, given you have WiFi access, to find ways to fund your next trip.
I found some of the best ways to earn $500 in this post — but you can find some other ideas below:
Survey Junkie: Take surveys on your long-trip and earn up to $50 per survey with one of the highest-paying survey sites on the web. Join Survey Junkie Now
Swagbucks: Watch videos, take surveys, shop on your flight and more to earn real money. Join Swagbucks Now
Albert: Open a new account in the next 24 hours and you can get $250 from your next paycheck straight to your bank account. Just repay them when you get paid. Easy.
This list is curated by me to maximize your profit with minimal effort. I love to travel, so finding ways to earn extra money is always on my to-do list and it may be a new habit for you as well.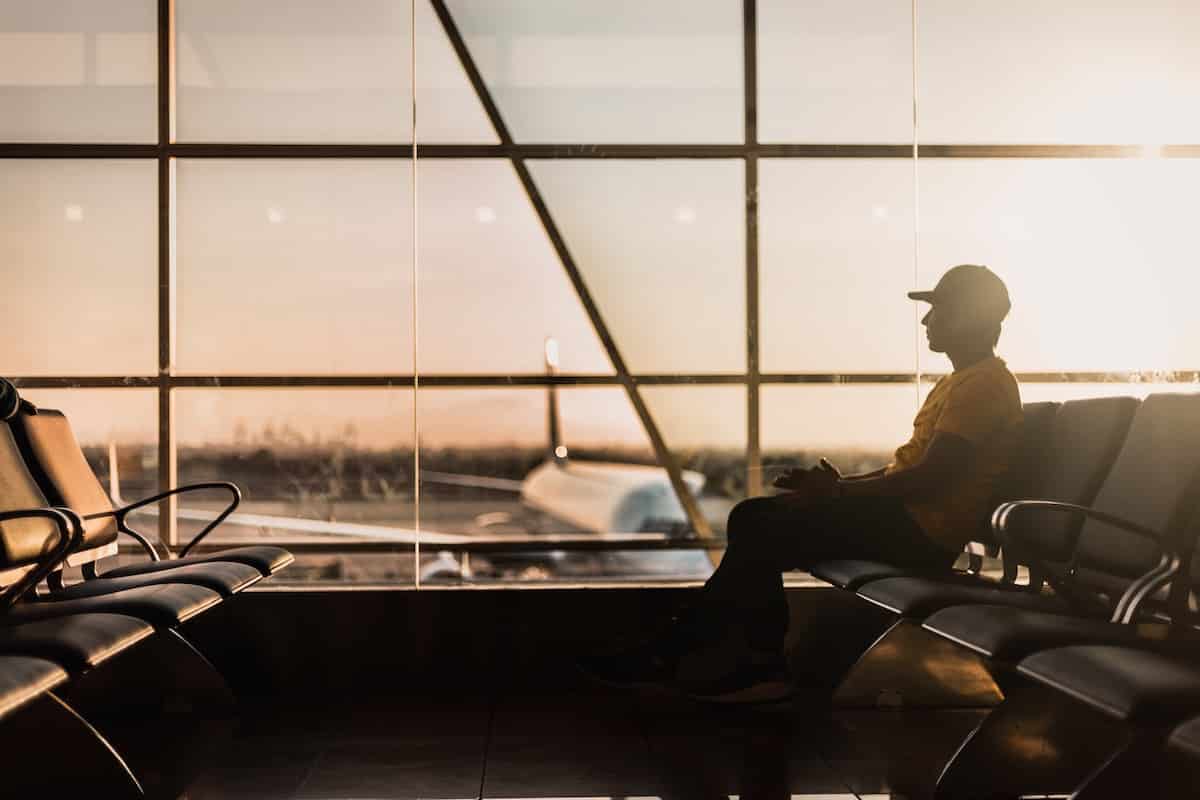 Surviving a Long-Haul Flight
I'm no stranger to long flights. You know them: those epic, day-long journeys through the clouds that get you from one side of the globe to the other. You might even say I sniff them out on purpose. I've flown from DC to the jungles of Santa Teresa, Costa Rica, which requires connections in Florida and San Jose, twice.
That 12-hour haul (excluding layovers) was not flown in first-class, but these tips and tricks made the experience a bit more bearable.
Now, you can finally say that you're ready to battle with long flights. These are only some of the million ways you can do once you experienced boredom while on the plane.
Got 5 minutes to spare? Here are some more travel tips I've found over the years:
If you have more suggestions to add on the list, why not share your thoughts and ideas with us?
Want to Make Extra Money Now?
KashKick: Want to make an extra $500 this month? KashKick rewards you for downloading apps, playing games, testing offers, and more. Over 2M+ users get paid daily.
Arrived: If you want a simple way to earn extra cash on the side from your phone, look no further than the best real estate platform that pays you passive income.
Survey Junkie: Need a $5 gift card daily? Survey Junkie pays users in cash or free e-gift cards. The amount you earn depends on the number and length of surveys you qualify for and complete.