Looking for ways to learn how to get paid to travel? These nine sure-fire ways companies will pay you to travel with travel jobs.
Want to make money traveling? The idea of being able to go from
resort
to resort, city to city – and never look back. Anyone with the
travel bug knows that tingling feeling
in the pit of their stomachs they get when thinking about this dream lifestyle. Not having to worry about a 9-5. Being able to experience a multitude of cultures, experiences, and the ability to cultivate friendships around the world. Now, that is living life to the max. The big problem is… Although, it's completely possible – you still need money to make this happen. Those green bad boys make the world spin and fund your flights, meals, and accommodation. For most, that's the reason why
traveling for free
full-time is seen as an impossible hope. A dream never to come to fruition. If you are dedicated to the nomad's lifestyle, however, there are ways that you can make your money while
visiting new countries
and making countless new memories. We will go through some of the surefire ways that we know through this article.
1. Travel Blogger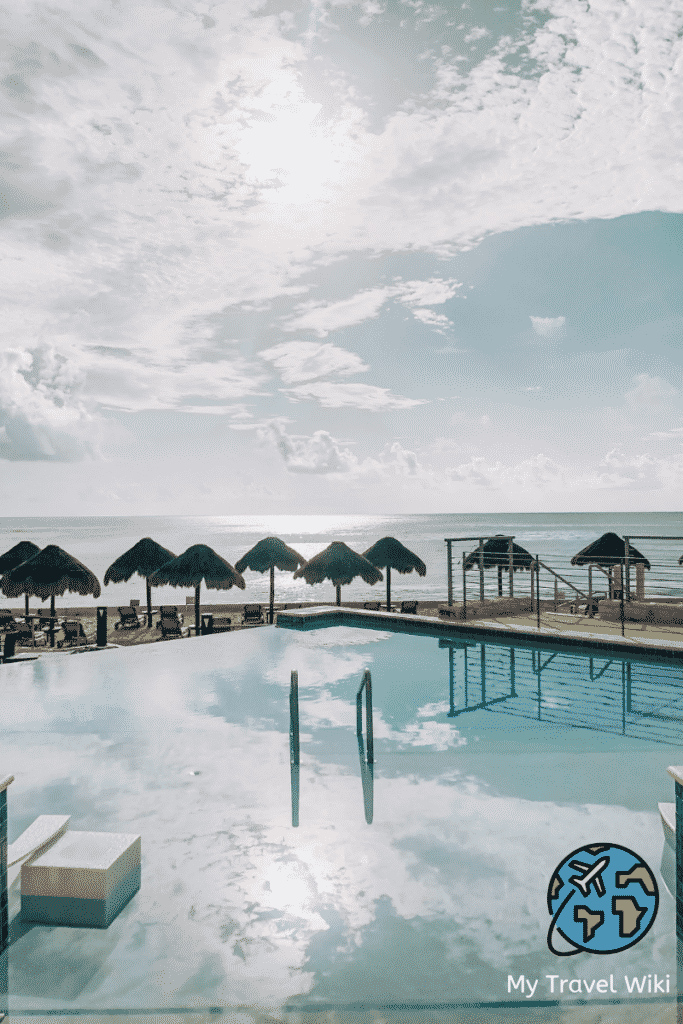 This is one of the best ways you can get paid to travel (really). Imagine traveling to all those countries on your
bucket list
, and getting to expense all of the costs? That is really what travel bloggers get to do. And your travel blog doesn't even really need to make a lot of money to be able to afford to do this. All you really have to do is get in contact with different airlines and hotels and let them know that you're a travel blogger who is willing to review them. You'll want to get a head of whoever is in charge of their marketing team — and they will usually
comp your hotel room
or you can get discount airline tickets. I did this recently for
my trip to Cancun
and I
reviewed the Westin Hotel
. Now, you'll want to build a following for your travel blog first — otherwise, your review won't mean much if nobody is reading it.
If you're interested — it all starts with you creating a blog — then you can get started blogging:
Choose Your Niche (International Traveling? Domestic Traveling? Save Money on Travels? Narrow this down)
Pick and Purchase Your Domain Name (Through BlueHost)
Buy Hosting Through Bluehost
Install WordPress
Start Blogging About Traveling
If you need any help getting started — there are loads of free information that is just a
Google search away
.
2. Get Jobs That Pay You To Travel
There are a bunch of jobs that will take the bill while you are out traveling the world for free. While this sounds like a dream — you will have to work in order to travel on these companys' dime.
Interested? Here are the top legitimate companies that'll pay you to travel (these travel jobs all have stellar reviews):
Go Blue Tours
Work as a Spring Break Rep during the month of March assisting with check-ins, parties, events, concerts, and more! Stationed in Mexico, Dominican Republic or the Bahamas. You won't get paid much, but you'll be able to live for free for a month at an all-inclusive resort, free flight, and partying it up with your co-workers for a crazy fun month.
Apply here: 
https://gobluetours.com/jobs/
TopDeck Travel
Guide road trips anywhere from 4 days to 25 days long for groups of young people (ages 18-39). When you are on the road the company will cover all of your expenses, including accommodation, meals, travel and some incidentals (including excursions to key sites to keep increasing your knowledge).  They will also pay a daily rate, weekly bonus and food allowance. More details will be discussed with you at the interview.
Apply here:
https://www.topdeck.travel/work-for-us/on-road-opportunities
STS Travel
Work as a host for another company that provides
Spring Break destinations for college students
. Welcome people on arrival, take people to events, guide nightlife outings, and answer any questions the guests have during their stay. Road teams will consist of two or three young, energetic people who thrive on personal contact and traveling the country from college to college. The goal of the show is to drive sales of STS spring break packages, and to maintain existing relationships with our customer base. In your adventures, you will meet lots of fun people, see new places, and get paid to do it!
Apply here:
https://www.ststravel.com/careers
Grad City
Work as an onsite staff for high school graduation trips in Mexico, Bahamas, Hawaii and more. Greet students at check-in, staff events, assist with scheduling and customer service. These positions give you the opportunity:
to travel to exotic destinations
to earn a substantial income
for a flexible lifestyle
for career advancement within GradCity/StudentCity
for unparalleled travel, sales, and marketing experience.
Apply here:
https://www.gradcity.com/about-gradcity/careers-and-internships
You can check out other companies that will pay you to travel the world
here
.
3. Teach Abroad
If you can teach at an American school overseas then you can travel for free. By doing so, some schools will offer to pay for round-trip flights and housing. There literally thousands of schools all over the world looking for qualified English speakers. If you're interested, check out the international recruiting agency 
Search Associates
.
4. WWOOF
An amusing acronym to say, 
WWOOF
stands for World Wide Opportunities on Organic Farms. They are looking for farmers who need seasonal work and provide workers with space, housing, and food in exchange for around six to eight hours of work each day. You'll have t0 find your own way to the farm, but if you use WWOOF, you can surely find a country that you're interested in that is looking for workers.
5. Teach English Online – Requires TEFL Certification
Those who aspire to teach the next generation the skills they need for life may be putting off there one dream so that they can achieve their other… Which really sucks. But guess what! We live in the digital age, and thanks to this you can have the best of both worlds. Teaching online can be an extremely lucrative way to make a full-time income (working fewer hours, and with less stress). The best part about investing in this revenue stream is you can do it from anywhere in the world, as long as you have a stable internet connection. The only condition to becoming a digital teacher is you will need to overcome one hurdle. Which is a 120-hour
TEFL course.
This will give you the certifications you need to teach abroad. From there, the world is your oyster.
6. Become A Social Media Influencer
There is no such thing as a quick-fix solution for making money abroad. This particular method is far from a get rich quick scheme. In fact, if this is what you want to do – it's important to have a -main way to make dough for your travels while you build your audience. But man, once it gets going, it's one fun rollercoaster to be on. I mean, sure the cocktails on the beach while making money is really a myth. Trust me – it's just sandy, windy, and impossible to focus. However, this strategy comes the closest. As you can advertise products, locations, and even all-inclusive resorts you visit to your audience and be fairly compensated by your sponsors. To find out more about becoming a social media influencer,
check out this article.
7. Work As A Virtual Assistant
I remember my days of backpacking through South East Asia. I spent over 2-years experiencing the city life of Bangkok, the cultural paradise of Chiang Mai, and the beauty of Kuala Lumpur. Guess what the best part was… During this time, I was actually working a full-time job as a virtual assistant for a digital marketing agency. Although, the pay wasn't "out of this world", it was more than enough to cover my daily expenses, accommodation fees, and sightseeing. Which, as a backpacker is all you really need. The barrier to entry as a virtual assistant is really low as well. Which is what makes it the perfect fit for travelers looking for security on the road. The flexible hours, decent pay, and month-to-month security is why I loved it so much. For tips on how to land your first client as a virtual assistant,
check out this article.
8. Hostels & Other Work-Stay Options
Another option is checking out 
HelpStay
 and 
Workaway
 for opportunities to stay all over the world in exchange for working at hostels and other work-stay options. They'll offer you free housing in exchange for your work and even some small spending money.
9. Become an Airbnb Host
ou've no doubt seen the blissful treehouses, fairy-tale castles, and chic apartments available on Airbnb, and if you're like me, you've probably bookmarked a few as travel inspiration. The home-sharing website is famous for inspiring fantasy vacations, but did you know it can also help you
save
for that dream trip? Airbnb makes it simple to earn extra money by putting your extra space to work for you. You can share a spare room in your apartment, host your whole home the next time you're out of town, or create a listing for a vacation house if you have one. However you choose to host, Airbnb offers support that makes jumping into entrepreneurship unintimidating. The
online process to create a listing
is pretty quick and easy—you write descriptions of your space, upload photos, and mark dates your space is available to travelers. And it's always free to create a listing.
So while you're out traveling, your unused space will be making you money (or paying for your trip).
But just how much many can you earn?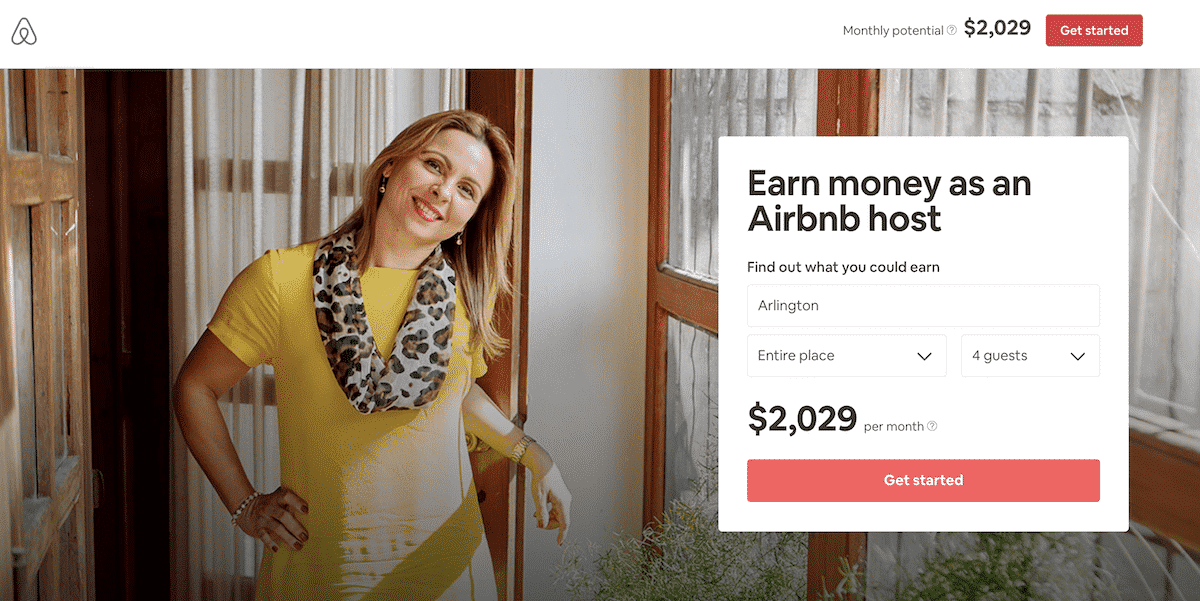 How much money can you make with Airbnb?
So just how much could you make hosting on Airbnb?
Find out what hosts in your area are making
, and start imagining the possibilities. Besides saving for travel, Airbnb hosts use their extra income to pay off student loans, upgrade their home (kitchen remodel, anyone?), and pursue their passions. Airbnb makes the payment process simple, too. Guests are charged when a reservation is made, and funds are typically released to hosts 24 hours after check-in. How you're paid is up to you: You can set up direct deposit,
PayPal
, or a number of other options.
Airbnb helps you out
Once you're a host, Airbnb has all kinds of cool tools to help you feel comfortable and confident welcoming guests. You can find hosting tips on the
Airbnb blog
and get your questions answered by experienced, successful hosts in the Community Center. Nervous about the safety of your home and belongings when you're away? Airbnb's got your back: In the rare event an accident happens, your property is covered up to a million dollars when you host—it's peace of mind for you at no extra charge. And as for the folks staying at your place, everyone who travels on Airbnb needs to submit a profile photo and confirmed phone number and email address. For extra assurance, you can also require your guests to submit a government-issued ID.
Nothing better than showing off your city!
Hosting can also help you show off what makes your city great. Nothing's more frustrating than meeting a visitor on the last day of their trip and hearing that they only saw the tourist haunts. When you welcome travelers from around the world as a host on Airbnb, you get to introduce them to all that
makes your neighborhood great
—and drive more business to your favorite local mom-and-pop shops. Start hosting now, and you can start earning extra money toward your own adventure.
How to Make Money Traveling
I want to make one thing clear. All those bloggers, podcasters, and YouTubers who tell you it's easy to
travel for cheap
, it's a vacation every day and other good catch lines… Well, they are plain and simply just trying to upsell you for whatever course, product, or service they are offering. The
travel industry
doesn't work that way. Making money abroad is a pain. It requires discipline to not go exploring with random strangers you met at a local backpacker. It requires the patience to deal with slow WiFi when you are slumming it up in a backpacker club in Malaysia waiting for a Skype meeting with an important client. It requires hustle when you get off that 18-hour flight from America to South East Asia. The most important part about being a successful nomad is keeping it real.
What are some ways you get paid to travel? Let us know in the comments below!
Up next:
Want to Make Extra Money Now?
KashKick: Want to make an extra $500 this month? KashKick rewards you for downloading apps, playing games, testing offers, and more. Over 2M+ users get paid daily.
Arrived: If you want a simple way to earn extra cash on the side from your phone, look no further than the best real estate platform that pays you passive income.
Survey Junkie: Need a $5 gift card daily? Survey Junkie pays users in cash or free e-gift cards. The amount you earn depends on the number and length of surveys you qualify for and complete.