Do you want to learn how to be more productive in life or at work? I did too so I set out to learn how to be more productive every day.
A CareerBuilder study found that 53% of surveyed employees are less productive when their work environment is too cold.
85% of employees are not engaged or are actively disengaged at work, resulting in $7 trillion in lost productivity, according to Gallup's State of the Local Workplace.
You get it. Life in your 30s and 40s can get overwhelming sometimes. You have too much to do, you don't feel like doing it, or you don't have any idea how and where to begin.
We have all been there at some point in our lives.
The truth is, getting some order can help you improve the quality of your time here on Earth and your efficiency in both, personal and professional life.
However, if you are anything like me, you are probably now wondering how one can achieve such order and productivity. It also must be tedious and time-consuming, right?
Wrong!
As a matter of fact, there was a time when I could not get my life together. Luckily, I have come across the holy grail of efficiency, productivity and overall life order and fulfillment that is journaling.
Since I had to conduct personal research in order to write this article, I have decided to use my own experience in journaling and paint you a picture on how daily writing and scheduling has made me a better and more productive person.
So, let's begin with the basics.
Journaling Helped Me Take Care Of My Health.
I have always believed that by being busy and occupied all the time, I must be a really productive person. However, while being busy 90% of the day, I have started, unintentionally, overlooking my mental and physical shape. By trying to stay focused and effective all the time, my mental and physical health began declining, and I became quite unhappy. Not to mention that my so-called productivity was not even close to what I wanted it to be.
Luckily, I have observed the fact that many of the greatest writers, artists, and scientists relied heavily on writing negative and positive words and things that no soul in the world would see but themselves. And truth to be told, the very idea of keeping your thoughts and ideas stored in one place far from the prying eyes of the world appealed to me. So I started writing.
I bought a cute little notebook and decided to use it as my journal for the following year. In the beginning, I did have some trouble being honest with a piece of paper, but over the course of time, I grew fond of it. During the periods when I felt extremely down, journaling has helped me clear my mind and keep track of my exercise, eating habits and time I spend alone, relaxing and recharging.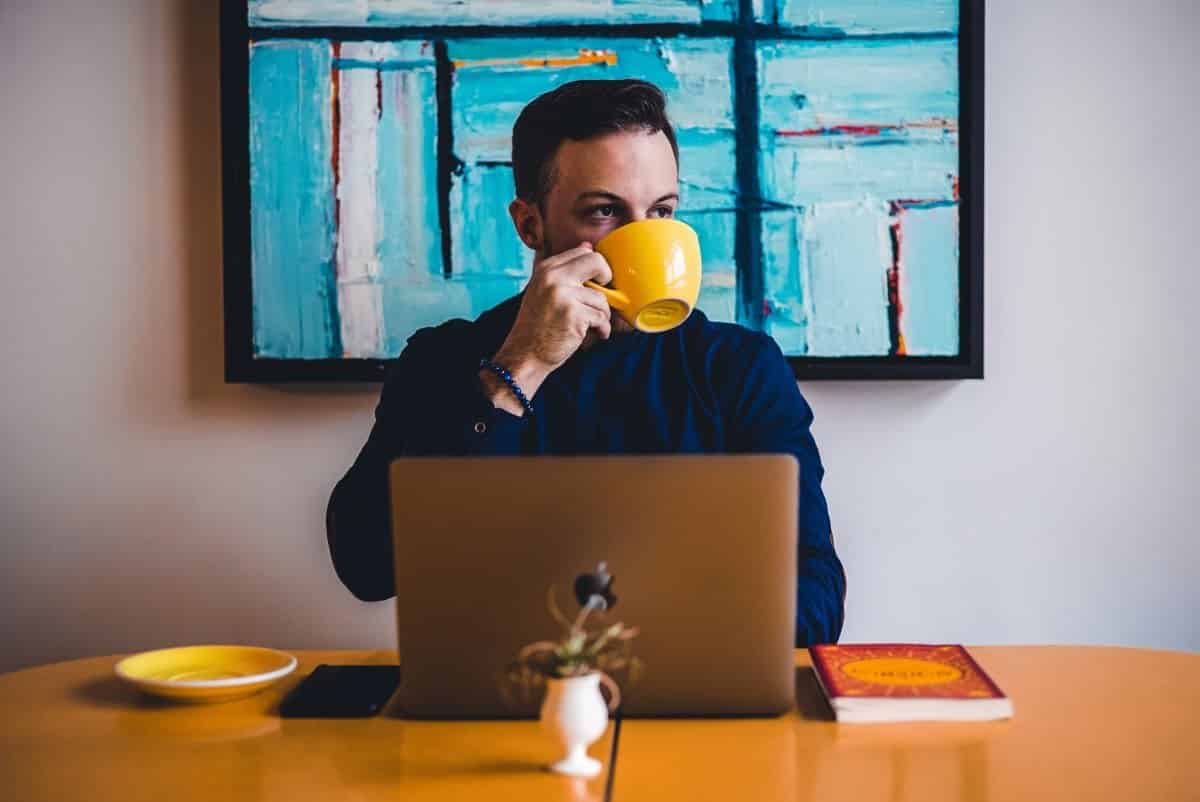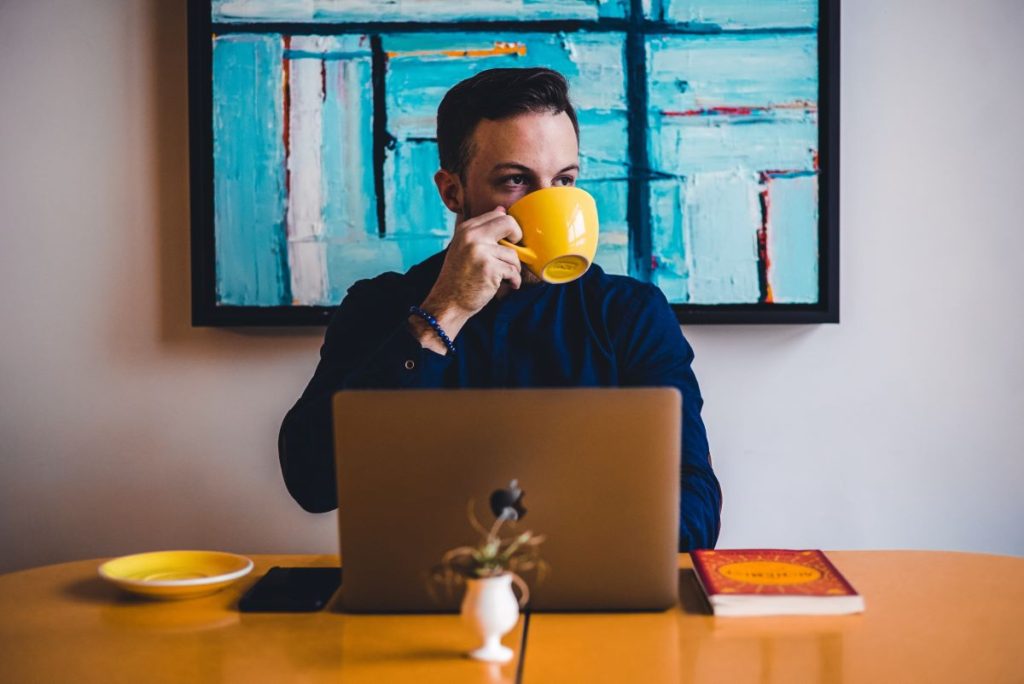 In turn, I have noticed that the more care I took when it comes to my mind and body, the more productive and efficient I became, in both personal and professional life. Journaling has helped me establish a personal narrative and stay in control of the things I do, and I don't do, therefore, having enough time to work, relax and have fun became an eye-opening change.
Journaling Helped Me Become a More Productive Person.
By writing down my goals, I have realized that they now exist not only in my mind as an abstract idea, but they also exist in the physical world. In this sense, journaling has enabled me to stay committed to the things I wanted to complete, achieve or try out. It has also helped me reflect on my life, the reasons I am aiming for a particular goal and of course, create an outline on how I could achieve it if I stay motivated and productive. I have even consulted online writing services where I usually can buy research paper on the ways to write in my journal most effectively.
By writing down our intentions, plans, and aims in life, it has been proven that we are more likely to succeed in achieving them. The journal becomes a constant reminder of what you really want in your life and is also a physical proof of your progress, success and the fact that nothing in the world is impossible with some order, efficiency and productive work and plans. This, in turn, creates a mindset that is focused on effectiveness and productivity that is not overwhelming and leaves room for you to also enjoy the present, and not only think about the future.
Journaling Helped Me Reach The Peak Of My Professional Performance.
If you are a career-oriented person, professional performance and productivity at work is probably the main focus of your day-to-day life. However, that does not have to be the case. Rather than draining your energy and ability to focus, journaling can be a powerful facilitator of efficiency with no performance-pressure. Since I started writing down all the tasks and projects I have to complete for the week, I have noticed that not only have I become more efficient in completing everything on time, but I have also become much better in providing high-quality work.
Journaling, therefore, has become a springboard for my professional success since it helped me micro-manage my life and career. The lifestyle changes include productivity and efficiency, and with time, you find yourself slowly but steadily becoming the person you have always wanted to be; efficient, productive, capable, competent, and most importantly, fulfilled and happy.
It is not a secret anymore that journaling will train you into simply doing things you have written down. Keeping a journal is, in the beginning, a conscious effort to become more effective and productive, but later on, it becomes subconscious and a part of your daily routine.
Journaling Helped Me Avoid Self-Sabotage.
Self-sabotage is one of the nastiest little things that stands between us and success. Of course, everyone feels like giving up and procrastinating from time to time, but self-sabotage turns occasional procrastination into an actual lifestyle. In this sense, journaling has helped me enormously; by writing down my plans and obligations for the day, or the week, I have managed to snap out of laziness and frame myself into a productive, reliable and efficient part of the society.
Self-sabotage is a dangerous thing. It can make you less motivated, less productive and help you lose sight of your goals and aims. I checked out the 12 stages of burnout and knew I was definitely burned out. Therefore, by writing everything down, you are ensuring to stay close to your goals and keep track of your progress on the road to success. Needless to say, it will help you stay motivated and productive, and little by little, you will find yourself celebrating individual victories one by one.
Few More Tips on How To Use a Journal For Productivity
Define your goals and why you want to achieve them
List things that will inspire you to stay motivated and productive in your personal and financial goals
Create a ritual and a comfortable environment when writing into your journal
Schedule your day, week, month and create a system that evaluates your progress during that time
Create a to-do-list
Define the tasks and obligations according to their importance and urgency, a.k.a the Eisenhower Decision Matrix
Plan out your breaks and free time
Make your journal colorful and interesting; use it for drawing and doodling as well
Reward yourself after completing tasks
Another thing that has helped become a productive person is learning about the best fish oil supplements. There are several studies out there who state that those who want to be productive benefit from fish oil. I take one a day and I find that my focus is much better. To chalk it up, I can get the things I need to get done without getting sidetracked. It's worth a try.
I hope at the end of this you can really start journaling because it can really help you become a more productive person. Plus, all you need to get started is a piece of paper and a pen.
Want to Make Extra Money Now?
KashKick: Want to make an extra $500 this month? KashKick rewards you for downloading apps, playing games, testing offers, and more. Over 2M+ users get paid daily.
Arrived: If you want a simple way to earn extra cash on the side from your phone, look no further than the best real estate platform that pays you passive income.
Survey Junkie: Need a $5 gift card daily? Survey Junkie pays users in cash or free e-gift cards. The amount you earn depends on the number and length of surveys you qualify for and complete.