Ready to ditch the Wi-Fi and take the family to one of the best family campgrounds? If camping is a part of your family tradition, then you definitely need to take it seriously. Taking a family vacation to a campsite is a great way to travel for cheap. While choosing a location for campsites you have to make sure the place is suitable and comfortable for your family.
I take my family camping every year and make sure to choose a location with proper arrangements to ensure the whole family will be comfortable and able to have fun. Therefore, I have brought to you the list of the best family campsites. These spots offer access to the outdoors and activities for both kids and adults.
Assateague Island National Seashore Campground-Berlin, Maryland)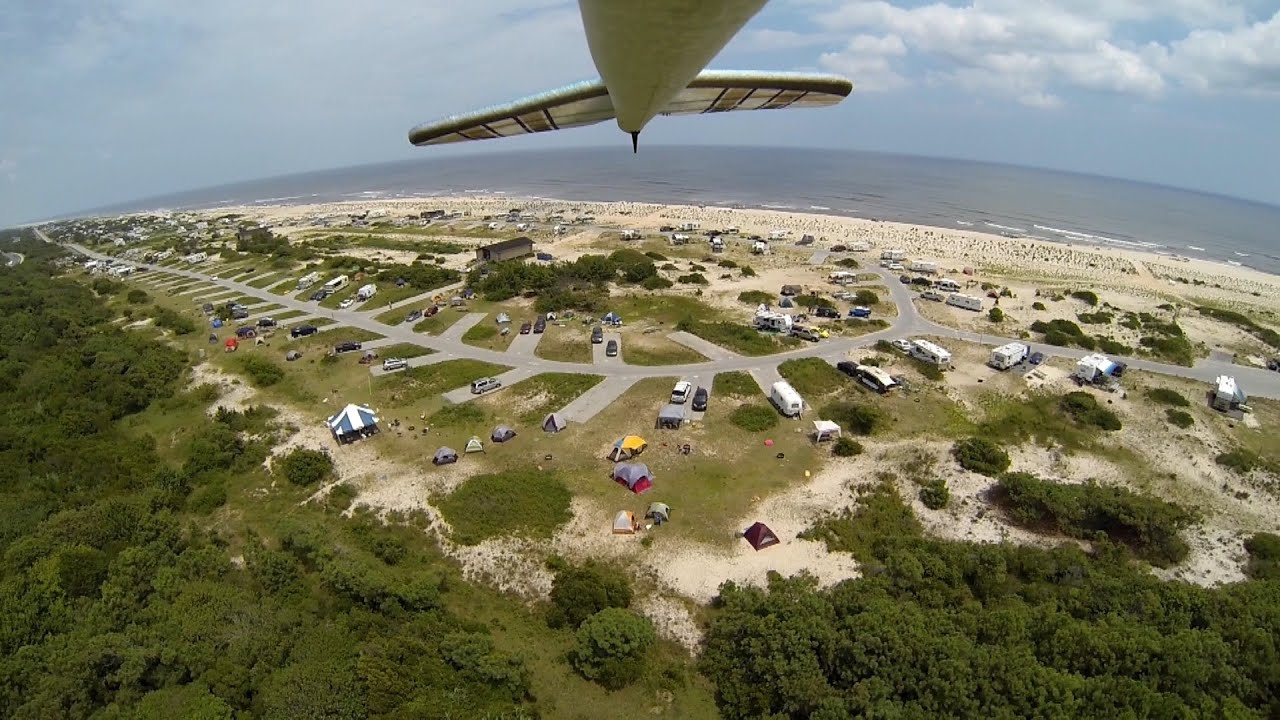 When you are camping near the ocean you can see slender, graceful horses running on the beach and playing in the blue waves. The Assateague Island National Seashore Campground is a place where you can pitch your tent in the sand or park your RV along the seashore.
Additional activities like crabbing, bird watching, sightseeing, hunting bike are also available along with kayak. Also, make sure to take care of your food and personal items as there are a lot of horses.
Big Sur Campground & Cabins (Big Sur, California)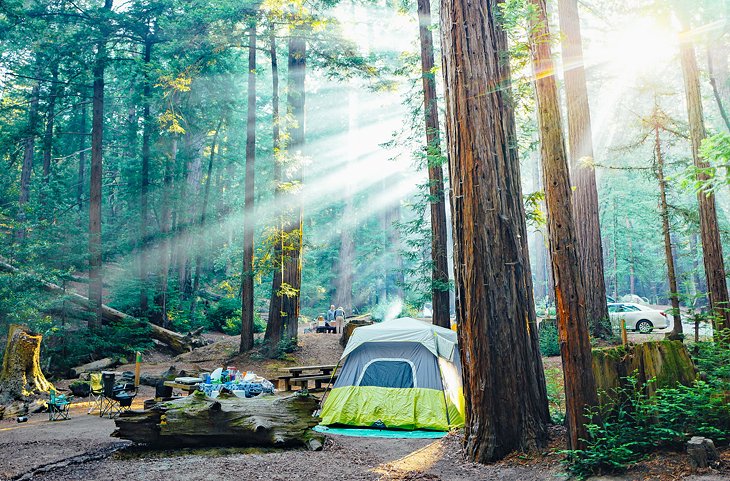 The long stretch of Highway between San Luis Obispo and Monterey Bay is a drool-worthy sight that is a happy mood setter in itself. Renting motorcycles and taking the trip while catching the dropping cliff faces in a gigantic sea is breathtaking to experience.
Therefore, camping is the best way to explore Big Sur. But in terms of family, Big Sur Campground and Cabins is the best with being located among the redwoods along a small river with the campsites and cabins with all the amenities.
Boston Harbor Islands (Boston, Massachusetts)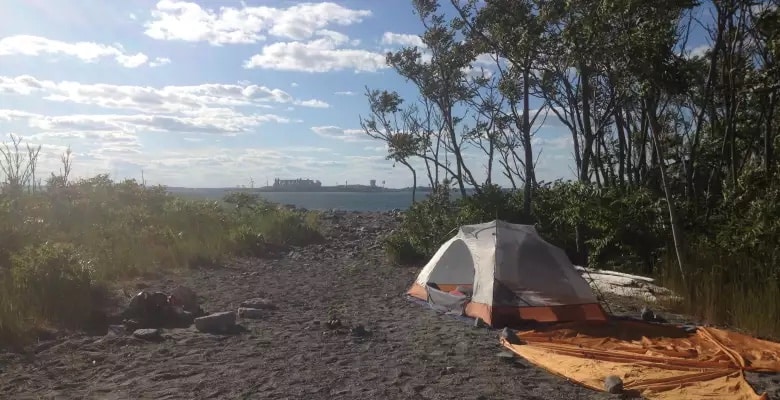 The four islands (Peddocks, Bumpkin, Grape, and Lovells) lie within the sight of downtown Boston, where rusting camping is available and is surely one of its well-hidden well kept secret places. A ferry or a private boat is needed to reach the island, along with carrying all essentials.
But, there are no showers and you need to buy one gallon of water per person every day. The beautiful sunsets from the campsite are worth everything of a pain. Also, early reservations here are a must as registrations are required.
Eugene T. Mahoney State Park (Ashland, Nebraska)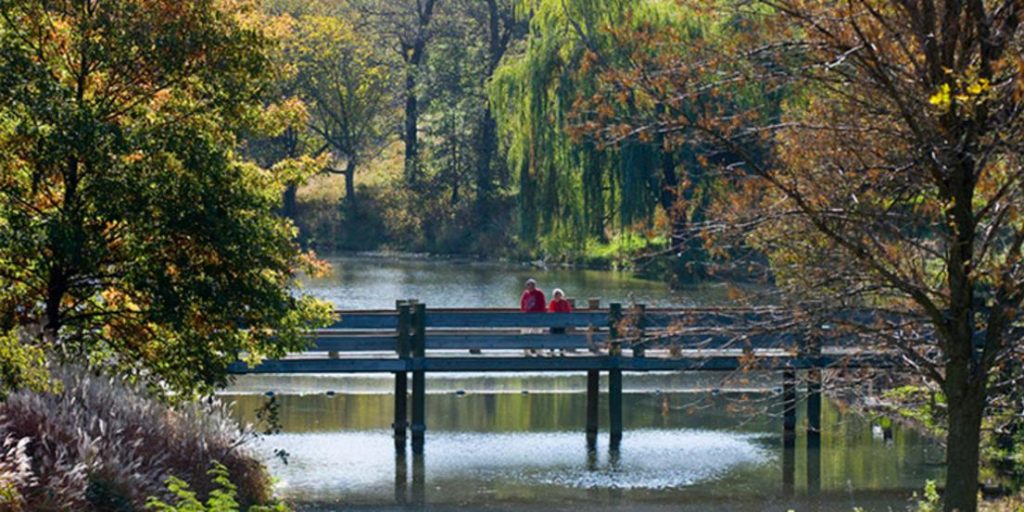 A full year park with a fun package Eugene T.Mahoney State park has tobogganed in winter and the aqua park in the summer to splash away the heat.  The playgrounds, paddle boats offer you a happy time here, along with a classic time with hunting, hiking or boating.
With 149 campsites offering cabins and group sites with convenient showers, bathrooms, and coin-operated laundry what more do you need? But a reservation in advance is a must.
Ingalls Homestead (De Smet, South Dakota)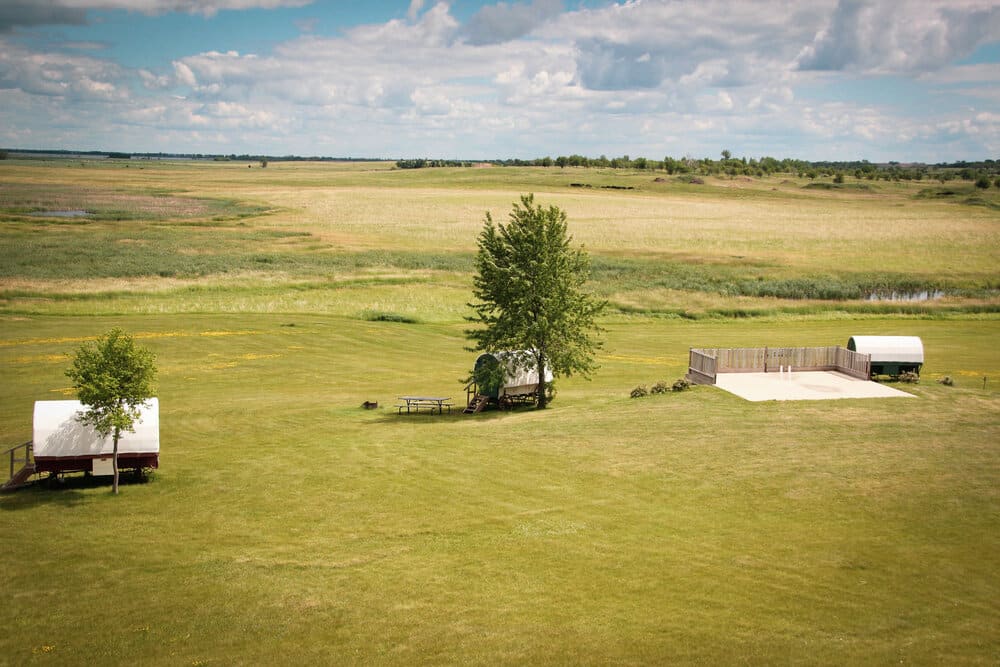 A covered wagon at the Ingalls Homestead, a large farm in the middle of a prairie where you can live up to your fantasies. Your kids can have an extra fun here, with ponies and horses, covered wagon rides, pioneering activities and much more to go.
Tented and RV camping is also available in addition to a bunkhouse along with wagon stays. Here large covered wagons with double beds, two small single roll-out mats along with an additional mat whereas small ones with a double bed and one roll out mat are available. They also have showers, bathrooms and underground storm shelter on site for the convenience of campers.
Pictured Rocks National Lakeshore (Michigan)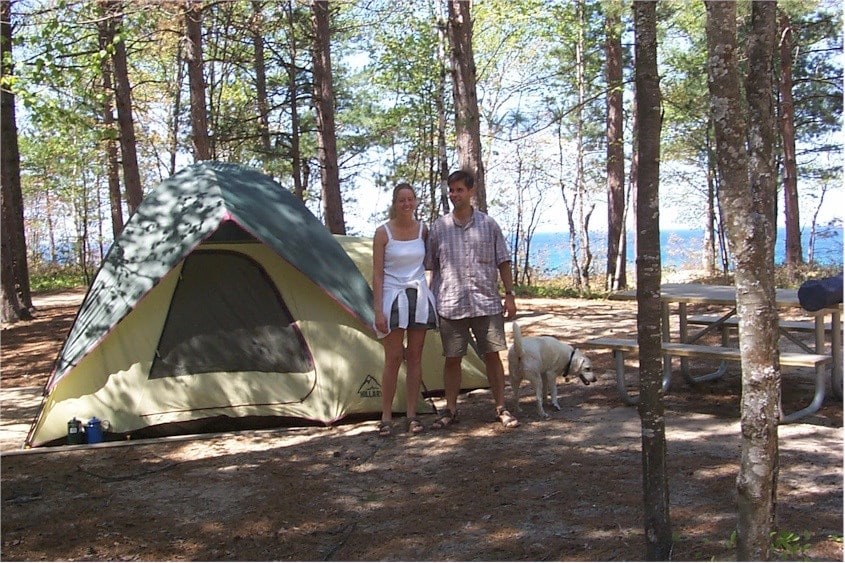 The experience of camping here is in itself an unexplainable experience with a diversity of beautiful scenery. The Twelvemile Beach Campground is one of the larger campgrounds here with 36 sites just next to the 15 mile stretch of the Pictured Rocks offering a picturesque sight. To reach the shoreline there are stairs for going down. The activities they offer are bicycling, boating, hiking, fishing, hunting, swimming, scuba diving and snorkeling within the park. The AU Sable lighthouse and Miner's Castle are two major attractions here. The sunset boat cruise is also very beautiful. The campsites are on a first come, first serve basis and the peak seasons are from July to August.
Clay's Park Resort – North Lawrence, Ohio


About 25 miles south of Akron, Clay's Park Resort offers oodles of fun for kids and family members of all ages. Fly down one of the two 150-foot-long waterslides, play with ring swings or zip line directly into a lake from a platform above. Families can also kayak, canoe or play miniature golf, sand volleyball, corn hole or basketball. The park also has spots for rental RVs and tent sites, along with its own pool.
Yosemite National Park, White Wolf Campground (Yosemite, California)
White Wolf Campground is located at an elevation of 8,000 ft and set in a forest near a meadow with trails to Harden and Lukens lakes. It also has a lodge nearby promising gobsmacking meals and beverages. From July to early September Campsites are open. But unfortunately, they all are booked in advance so get your reservations done beforehand.
Hot Springs National Park (Hot Springs, Arkansas)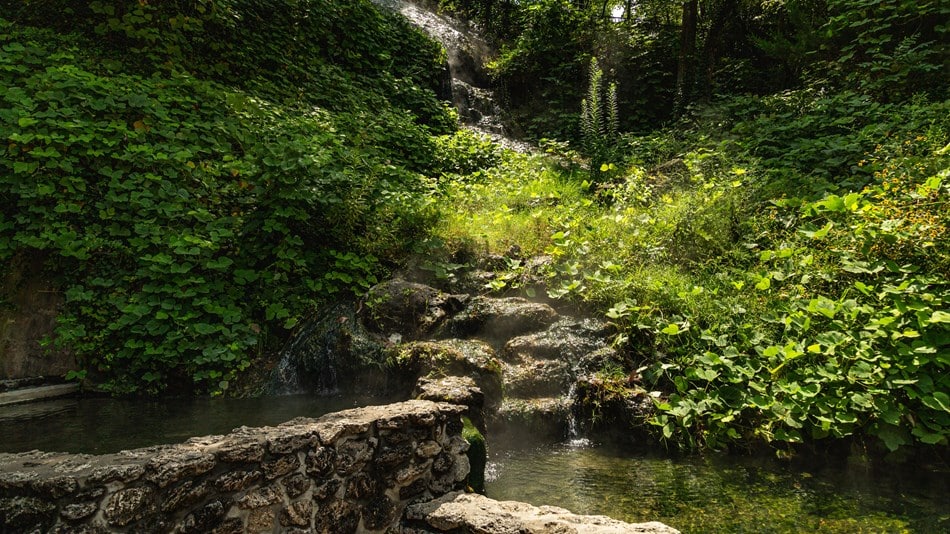 Bask in the glory of nature and head to the Hot Springs Arkansas where you can have a natural spa treatment. Soak yourself carefree in the natural aura of the Ouachita Mountains and relieve your stress, strain and relax. We are sure this place will release all your tensed knots.
Up next:
Want to Make Extra Money Now?
KashKick: Want to make an extra $500 this month? KashKick rewards you for downloading apps, playing games, testing offers, and more. Over 2M+ users get paid daily.
Arrived: If you want a simple way to earn extra cash on the side from your phone, look no further than the best real estate platform that pays you passive income.
Survey Junkie: Need a $5 gift card daily? Survey Junkie pays users in cash or free e-gift cards. The amount you earn depends on the number and length of surveys you qualify for and complete.