Here's how you can save money on a trip to Las Vegas. These are insanely easy ways to save money on your vacation.
Not all of us can afford an extravagant vacation. After hotels are booked, flights are confirmed, and activities are planned, your trip can end up being crazy expensive, and that's before adding in the money you'll spend on food, drinks, and souvenirs!
Luckily, there are several ways to both save money and enjoy an exciting vacation if you're planning a trip to Sin City. Las Vegas is such a unique city where you don't necessarily need deep pockets to have a great time.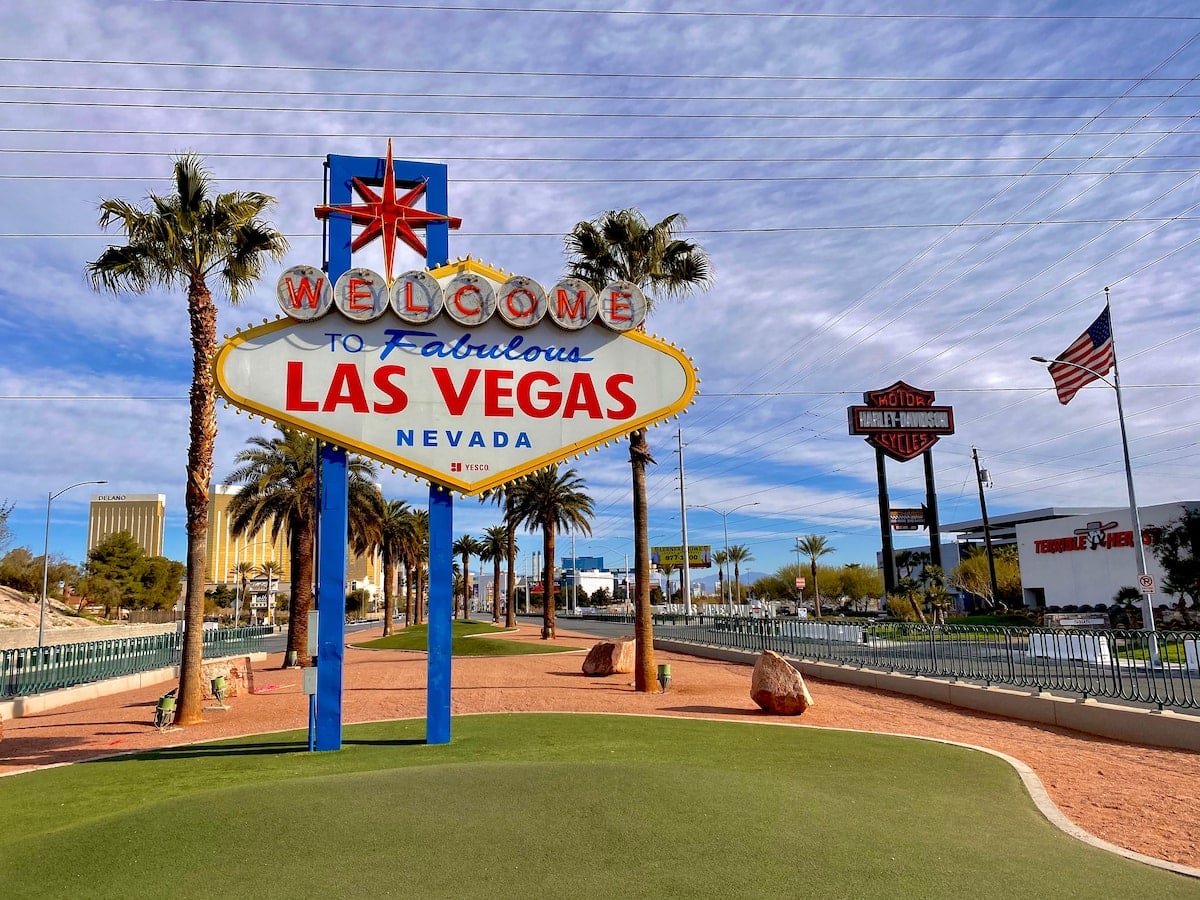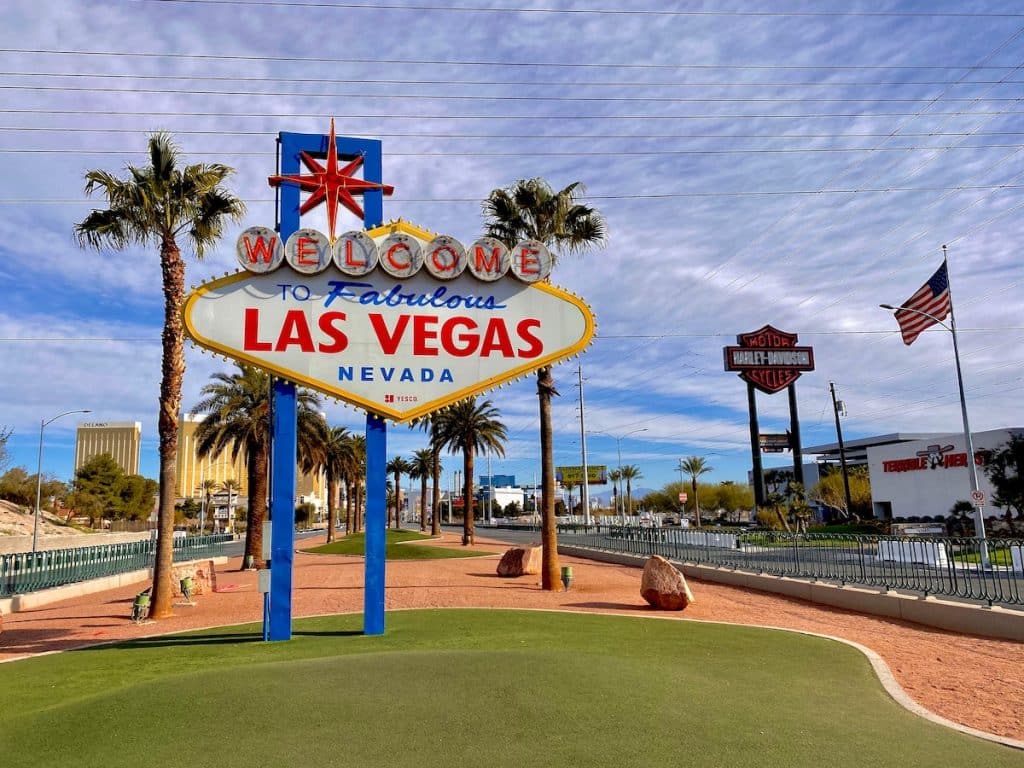 Join Loyalty Programs for Discounts
Almost every hotel and casino in Las Vegas has some form of membership program that anybody can join for free. You can often do this at the front desk when you check into the hotel, or a dedicated membership desk can usually be found in the casinos.
All you need to do is provide some basic information, such as your name, email, and phone number, to lock in your membership rewards. These programs are often tied to several casinos and hotels throughout Las Vegas, making it easier to rack up those points whenever you gamble or spend money at one of the participating properties.
As a rewards member, you will also have immediate access to discounted room rates, show tickets, dining options, and exclusive deals. Members can redeem points for complimentary hotel stays, free buffet access, free slot play, and many other options that will save you money during your trip.
Book Package Deals
Oftentimes, travel companies will offer discounts if you book your flight and hotel stay together through their website. Some will go even further and include rental cars and tickets for popular Las Vegas attractions in the package for an even deeper discount. If you reserve these far enough in advance, you could potentially save hundreds of dollars!
Popular companies that offer competitive package deals for Las Vegas include Vegas.com, Expedia, and TripAdvisor. If you'd rather book directly through a specific airline or hotel, they likely have partner companies they work with that will offer discounts for using their affiliates.
It's generally a wise idea to ask if they offer packages with these companies or if they can make a recommendation. It might not always be a monetary discount this way, but may come in the form of coupons or earned rewards points on your membership rewards program. It all adds up in the end and will ultimately result in more of your dollars staying in your pocket.
Avoid Visiting During Peak Times
When planning your Las Vegas vacation, be sure to keep a keen eye on the calendar. Generally, hotel and show ticket rates will go up on the weekends. This increase is even more significant when a holiday happens to fall on that weekend.
Add a huge sporting event to the mix, like a highly anticipated fight or the Super Bowl, and that's a recipe for a spending disaster! Unless you're planning to be in Las Vegas specifically for these events, you'll want to avoid visiting at that time so you're not paying more because of events you don't particularly care about.
Another thing to take into consideration is the time of year you visit. Although summers in Las Vegas are unquestionably hot, this time of year is very popular due to the seasonal pools being open, and thus rates can get pretty pricey. If you are looking to save on accommodations, think about planning your trip for during the less busy months (normally November through February).
Use the Las Vegas Monorail
Unfortunately, the days of free parking on the Las Vegas Strip have come to an end. But this doesn't mean you'll have to spend extra money to get up and down Las Vegas Blvd. Running from the MGM Grand on the southern end of the Strip to SLS on the northern side, the Las Vegas Monorail makes multiple stops along the way that will get you to whatever Las Vegas attractions you're trying to see.
This is not only convenient if you've had a couple drinks and want to avoid driving, but it also saves you valuable time and money when trying to get from one casino to another.
For a small flat rate, you can get unlimited rides on the monorail with a day pass, or can choose a one-ride ticket for a quick on-and-off trip. No more having to wait in line and pay for a taxi or ride sharing service. You can also skip renting a car and being charged hefty fees for overnight parking.
An added perk is getting a great view of the Strip from the comfortable, air-conditioned monorail cabin – which also doubles as its own attraction.
Take Advantage of Free Entertainment
Many visitors assume all Las Vegas attractions will cost them a pretty penny. However, they're neglecting to see the countless opportunities to enjoy free entertainment throughout the city.
The Fremont Street Experience in Downtown Las Vegas is one of the best places to score free perks. You can enjoy live bands, street performances, and entry into bars and clubs on Fremont, all without spending a dollar.
Additionally, free attractions along the Strip include the famous Bellagio fountains and botanical gardens, the Wildlife Habitat at Flamingo, and acrobatic performances at Circus Circus, just to name a few.
Choosing to take a Las Vegas vacation doesn't automatically have to translate to heading home broke. If you're looking for a destination that offers the best accommodations and entertainment without stripping your wallet, follow these proven tips to save money while having a fun-filled experience in Las Vegas!
Related Resources
Want to Make Extra Money Now?
KashKick: Want to make an extra $500 this month? KashKick rewards you for downloading apps, playing games, testing offers, and more. Over 2M+ users get paid daily.
Arrived: If you want a simple way to earn extra cash on the side from your phone, look no further than the best real estate platform that pays you passive income.
Survey Junkie: Need a $5 gift card daily? Survey Junkie pays users in cash or free e-gift cards. The amount you earn depends on the number and length of surveys you qualify for and complete.