Traveling to Cancun, Mexico soon? Learn everything you need to know in our Cancun guide — transportation, safety, weather, and what Cancun is known for.
Fifty years ago, Cancun was a sleepy fishing village on Mexico's Caribbean coastline. Then it was virtually unknown, and today it's one of the hottest destinations in the Americas. The beautiful water and incredible white sandy beaches have turned Cancun into one of the best places to visit in Mexico.
Every year millions of tourists flock to soak up the sun and bathe in the crystal clear waters off the Yucatan Peninsula. If you want to chill and spend your day on the beach, then no-one is going to stop you. However, Cancun and the surrounding area have so much more to offer the visitor.
The area around Cancun is rich in history, culture, and biodiversity. There are countless adventure activities available to get your heart racing, as well as a chance to walk back in time among the mystical ruins of the Mayan civilization.
Most people see Cancun as a winter getaway, as a chance to soak up the sun when your home is blasted by arctic air, but it's much more as we can see.
Coming and Going
Airport shuttle
The majority of tourists visiting Cancun and Yucatan fly into the international airport situated 25 miles from the resort area by the beaches. If you're arriving as part of a package, then your tour operator will have organized a shuttle between the airport and the resort. For independent travelers, there are several options available. Either pre-book a private shuttle to take you to your destination or take an airport taxi, if you want to travel alone or have a lot of luggage. If you prefer a cheaper option there are regular local buses that run from the airport to the hotel zone and downtown Cancun.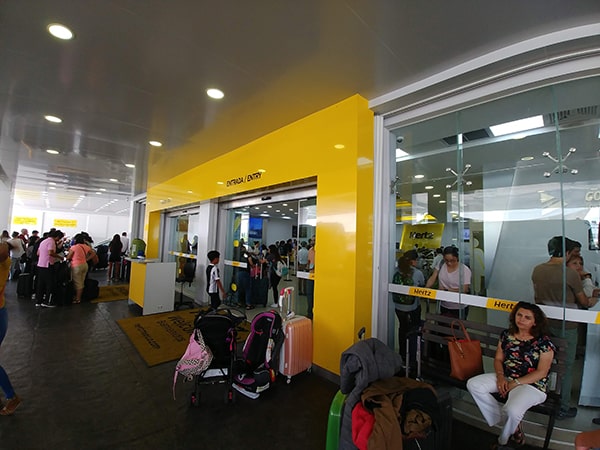 Getting around Cancun
The public transportation system in Cancun works well, and most visitors agree it's a cheap and efficient way to get from the hotel zone to the downtown area. The one-way fare is about 12 Pesos or about 61 cents. Make sure you have plenty of coins with you as the drivers are reluctant to change large bills. When you step off the bus, don't throw away the ticket as you can use it to get discounts in some local stores. A simple way to remember where a bus is headed is this: those traveling on the ocean side of the road are headed downtown, lagoon-side are headed to the hotels. If you want to get out of Cancun and visit some of the tourist sites and towns about there is a network of regional buses. They are generally more expensive than local buses. You can also book excursion tickets on buses going to particular attractions such as Chichen Itza, Playa Del Carmen, or Tulum. Translation won't be an issue as some people will be able to speak English.
Walking
Cancun itself is spread out, getting between the popular areas you need some transportation. Once you get to a popular spot like the hotel zone, or Boulevard Kukulcan, it's easy to walk around.
Taxi
There are plenty of them, but be aware none have meters, so it's best to agree on a price before you step inside. Most rides will cost $10-25 payable in local currency. Always confirm the cab driver is displaying his permit prominently. Otherwise, you may get taken for a ride you didn't expect. Keep in mind that there is no Uber or Lyft in Cancun.
Car Rental
If you're heading out of town to visit sites outside of Cancun itself, then renting a car is an option. As with rentals worldwide, check the vehicle, and the rental agreement to ensure you are adequately insured. The major disadvantage of having a rental car is probably the ability to park next to your hotel. Cancun is very busy, and finding a parking place can be something of a lottery. Tourists warn that the local police like to pull over visitors in rental cars for minor traffic violations. If so you're likely to be ticketed and given an on-the-spot fine. If you are not sure if you should rent a car in Cancun then you can check out our latest article about it.

There's more than the beach?
Yes, there's a lot more to do than sit on the beach. I know lots of people who visit Cancun and never leave the beach or their fancy Westin resort, but they're missing out on some of the most exciting attractions in Mexico.
Underground river swimming
The whole of the Yucatan Peninsula is riddled with underground rivers and caves making it the longest network in the world. There are a few places where you can discover the beauty of these underground rivers. One of the most popular sites is called Xcaret, where there are three slow-moving rivers you can float down. The park is not cheap at $100 per person at the door or $90 if pre-purchased. There are package tours that can transport you directly from your hotel. Swimming in underground rivers is an activity that can be enjoyed all year round.
Water sports
Cancun and the whole of the Yucatan Peninsula are world-renowned for their dive sites. The excellent scuba diving was one of the pastimes that attracted the first foreign tourists to the region. However, you can enjoy the turquoise blue water and stunning reefs without wearing a wet suit. Snorkeling is probably the most popular watersport for many visitors. The Great Mayan Reef stretches more than 1,000 kilometers from the Yucatan, all the way passed Belize and eventually ending in the waters of Honduras. Not for from Cancun's hotel zone is Punta Nizuc, one of the best sites on the reef to snorkel. The calm waters make it ideal for novices to enjoy the vivid array of colorful corals and fish. There is even an underwater sculpture park. If snorkeling isn't your thing, you can always try paddleboarding. There are lots of places along the beach where you can learn, and all are competitively priced.
Chichen Itza
If you visit Cancun, you'd be mad not to take some time to see Chichen Itza, the ruins of one of the largest Mayan cities in the Americas. It's probably the most popular tourist destination in Yucatan. The ruins are those of one of the great mythical cities of Mesoamerica, and one of the jewels in the crown of the 'Mundo Maya'. The Chichen Itza complex is vast and full of ancient buildings and pyramids. At the time of the Spring and Autumn equinoxes, the sun casts an eerie shadow over the side of temple that looks like a slithering snake. This is has become one of the most popular times to visit.
Tulum
If Chichen Itza is not enough, then the Mayan port city of Tulum should take your breath away. Once a walled city it sits on a cliff overlooking perfect blue water and incredible beaches. It was one of the largest Mayan cities and worked as a port long after the Spanish conquest.
The Cenotes caves
All around Cancun, and the Yucatan Peninsula there are giant sinkholes, formed after limestone caves collapsed. These Cenotes, as they are called, typically lead to pools of clear blue water. Visitors can go on guided tours of the Cenotes some in spoken English and others with a translation agency involved, some of the tours will allow you to swim and snorkel in the lakes.
Xoximilco, or party time
If you're not lucky in timing your trip to Mexico and miss out in a traditional fiesta, you can get the same experience with a party boat through the incredible canals and scenery of the area. Xoximilco is one of the most traditional things in Cancun, and the evening fiesta takes place on a colorful Mexican gondola. It's a night of Mexican food, live music, dancing and fun, and costs $90 per person.
Isla Mujeres
If you're tired of Cancun, how about taking a short ferry ride to the Isla Mujeres. The island is only 7 kilometers long, and 650 meters wide, and locals and tourists get around using bicycles and golf carts. The island is known for its fantastic seafood and giant sea turtle population. As you would expect there are spectacular beaches and excellent sites for snorkeling and scuba diving. There is even a sea turtle sanctuary. Glass bottomed boats allow you to view the undersea world without getting your feet wet.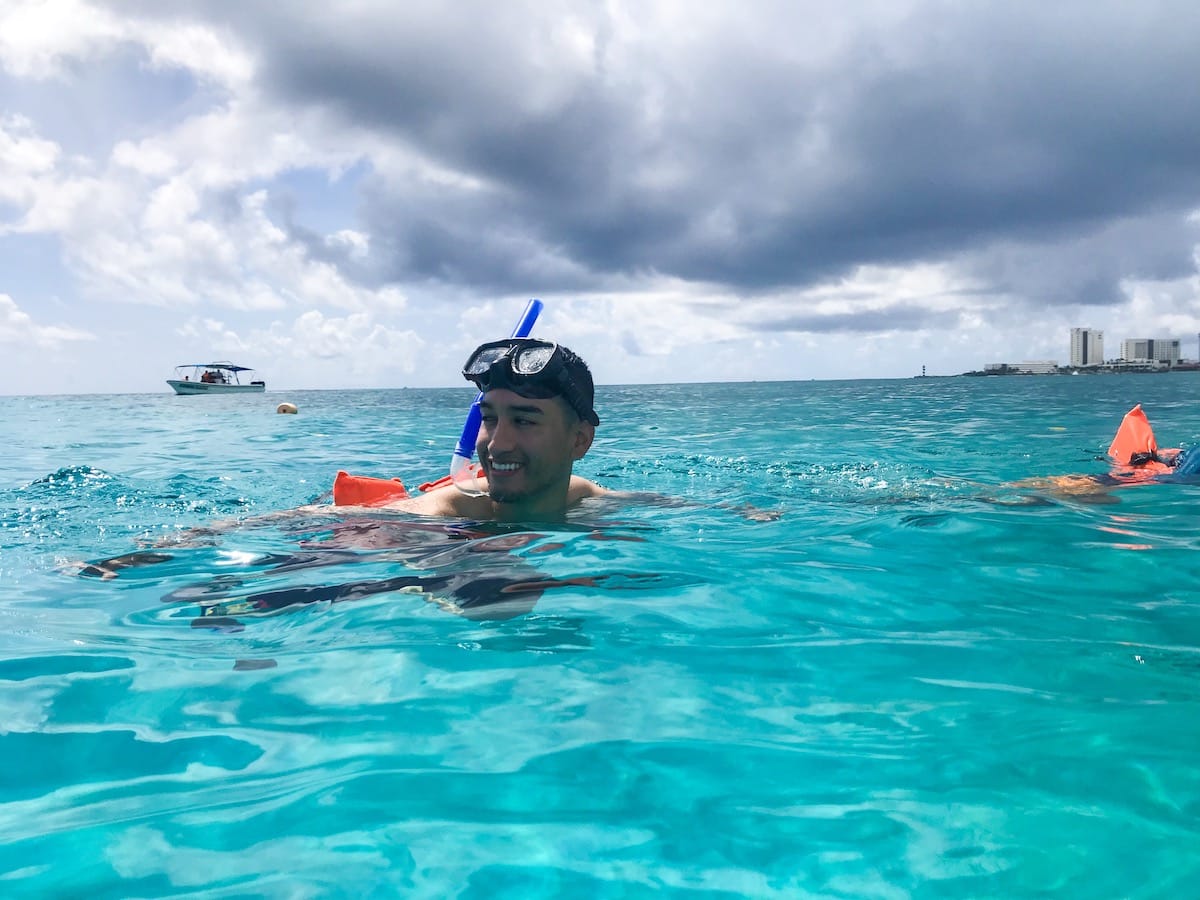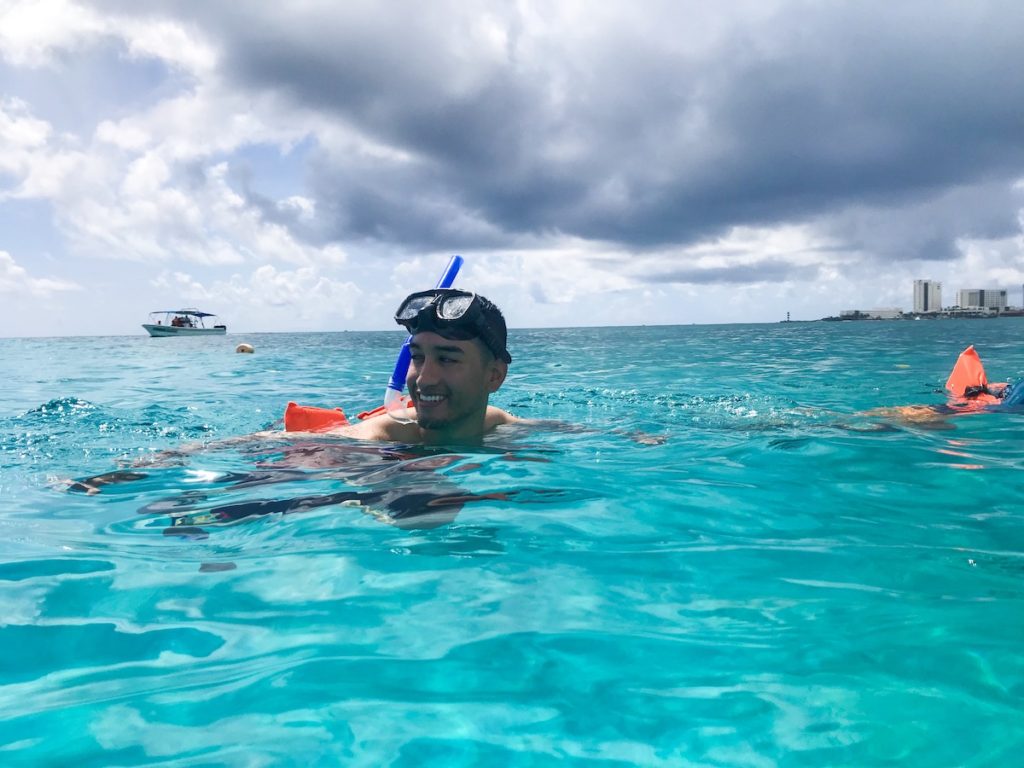 Visit Valladolid
At least 90 minutes by car from Cancun is the old Spanish town of Valladolid. The quaint Spanish architecture conjures up the colonial past. The buildings and homes have lavish courtyards in the middle full of exotic flowers and greenery. It's a quiet oasis from the hustle and bustle of the coastal area.
Take part in Temazcal
After visiting the Mayan ruins, why not take part in a Mayan ceremony. Termazcal is meant to cleanse the body and provide it with renewed energy. Visitors can join in the celebration which takes place in a hut which becomes like a sauna heated by glowing volcanic rocks. The air is filled with the aroma of herbs, as you lay back and take in the sound of the traditional music wafting around you. Most of the ceremonies take about 90 minutes and cost around $100. Afterward you can relax with a cold bath followed by a light fruit snack and a drink.
UNESCO World Heritage Site
The rich history and biodiversity of the region were recognized in 1987 when the Sian Ka'an Biosphere Reserve was named a UNESCO World Heritage Site. The largest protected area in the Mexican Caribbean stretches across 1.3 million acres and is home to 115 species of animal and thousands of insect species. Boat tours take you through the reserve, where you can see some of the 1048 species of plants that live there.
What's the weather like today?
The peak holiday season is also when the weather is at its best, and that runs from December through to April. The earlier in the season, the better as Mid-March to Mid-April sees college kids from the United States descending on the place for spring break. The summers in Cancun can be sweltering, and you're likely to experience storms in the autumn months. Cancun can get hit by hurricanes, and those are generally active in the Caribbean from June through to late October early November.
Should I be worried about the headlines?
All of Mexico has suffered an appalling increase in crime, particularly violent crime, and Cancun has not been immune. Traditionally the Yucatan has been less crime-ridden than other parts of the country. However, crime rates have increased year on year.
With millions of visitors arriving at Cancun airport every month, it's not surprising that all those visitors have become a magnet for petty criminals. So, the typical warnings apply to make sure you are careful with your valuables and don't get taken for a ride by the grafters.
In 2018, the murder rate in Cancun was above the national average, but the police explain that virtually all were gang-related, and had nothing to do with tourists. The hotel zone near the beaches is regularly patrolled by police officers acting as a deterrent to violent crime.
Up next:
Want to Make Extra Money Now?
KashKick: Want to make an extra $500 this month? KashKick rewards you for downloading apps, playing games, testing offers, and more. Over 2M+ users get paid daily.
Arrived: If you want a simple way to earn extra cash on the side from your phone, look no further than the best real estate platform that pays you passive income.
Survey Junkie: Need a $5 gift card daily? Survey Junkie pays users in cash or free e-gift cards. The amount you earn depends on the number and length of surveys you qualify for and complete.