Are you traveling to Cancun, Mexico soon and are unsure if you need to rent a car in Cancun to get around? Don't worry, we have written an entire Cancun guide to help you.
We recently returned from a 7 day trip to the beautiful city of Cancun. Cancun is a city in southeast Mexico on the northeast coast of the Yucatán Peninsula in the Mexican state of Quintana Roo.
When I was doing research on where to stay and how to get around I looked into car rentals in Cancun and if it was necessary. We decided not to rent a car and in this article, I will explain why.
Why you don't need to rent a car in Cancun
Do you really need to rent a car in Cancun? I will explain why or why not a car rental in Mexico is worth it and what you need to know.

1. You can get around via public transportation
During my stay, I stayed at the Westin Hotel Resort & Spa Cancun which was towards the very bottom or Southern end of the Hotel Zone. Odds are that you are staying within the Hotel Zone and getting around is fast and simple with the bus.
Using the bus system is straight forward that even a caveman could do it. But in all seriousness, it is only 12 pesos (62 cents) to ride and come around bus stops every few minutes. The bus goes all the way towards downtown Cancun and you can visit anywhere in the hotel zone by using them.
Here is a quick video of us on the bus that picked us up from the bus stop in front of our hotel and riding past the beach.
The point is by using public transportation you can get around anywhere you'd like within the hotel zone. If you wanted to get anywhere else, like Talum for example, you have other options besides renting a car.
4. Excursions can pick you up from your hotel
During your stay in Cancun, you will likely want to do an awesome excursion or two. You may be thinking that you will need a rental car in Cancun to get to your destination in Mexico. But you are mistaken.
Most excursions tour packages such as Talum, Isla Mujeres, Emotions Native Park, or Chichen Itza arrange for a private vehicle to pick you up at your hotel lobby.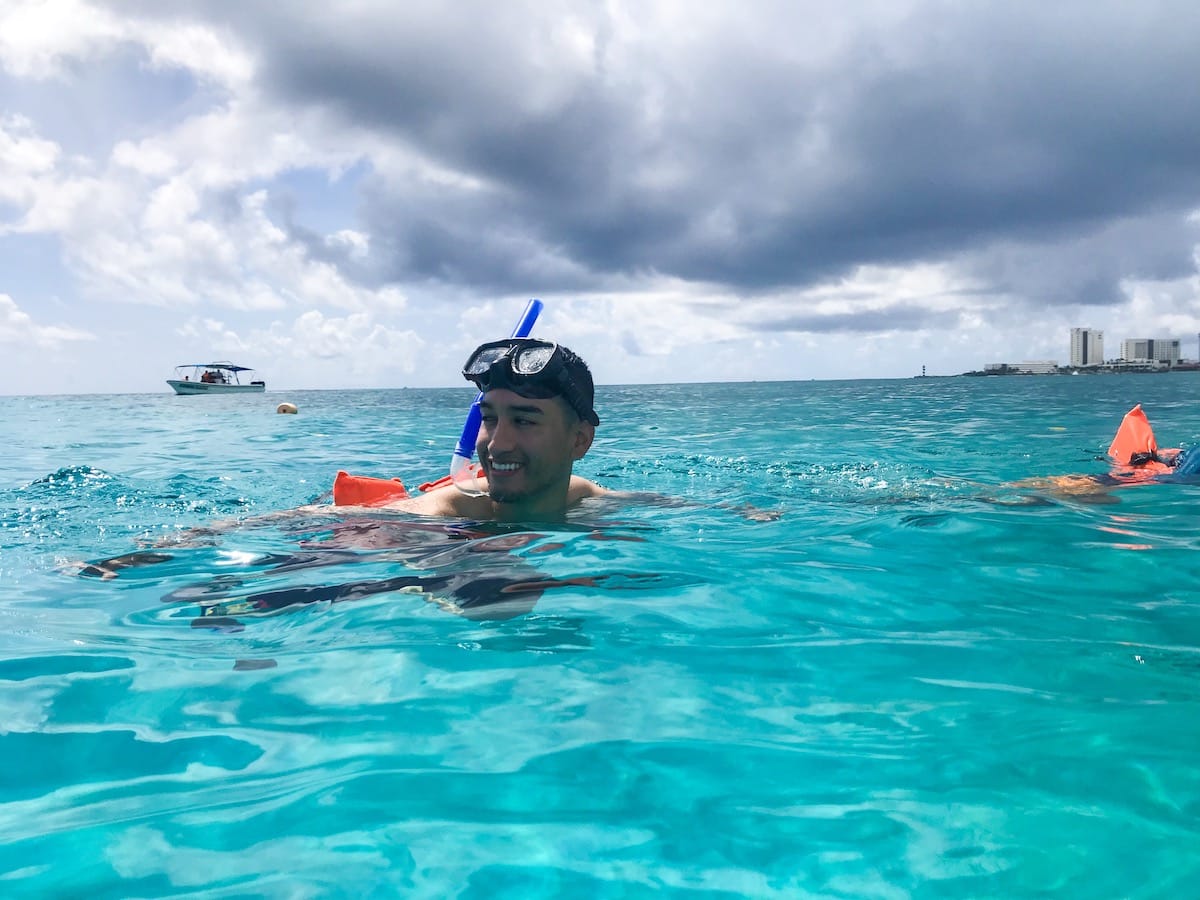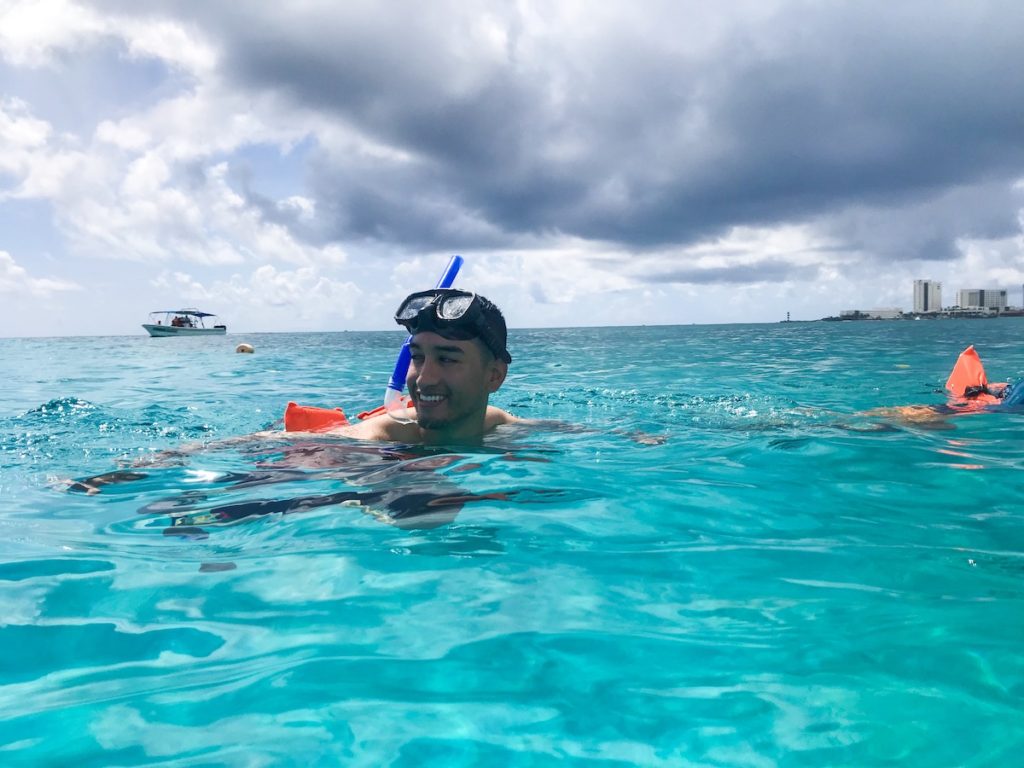 Even if you do not want to book a tour package, you can still use charter services like USA-Transfers or BestDay to pick you up for a few dollars.
I used USA-Transfers for getting picked up from the Cancun airport and getting dropped off in front of my hotel and the process was seamless. They also picked up back up the day we departed towards the airport. Otherwise, you can just book a taxi with your hotel lobby to get to your destination.
2. Can be costly with the suggested daily rental insurance
When I was doing research on renting cars in Mexico, I noticed an odd similarity with user reviews.
Just like car insurance, you'll definitely need some rental insurance if you want to rent a car. Some reviews (on sites like TripAdvisor) claimed they had paid for the daily rental insurance for the rental car but were still charged for rental insurance when picking up.
If one declined stating that they already paid they would have to have a $2,500 credit hold on their credit card.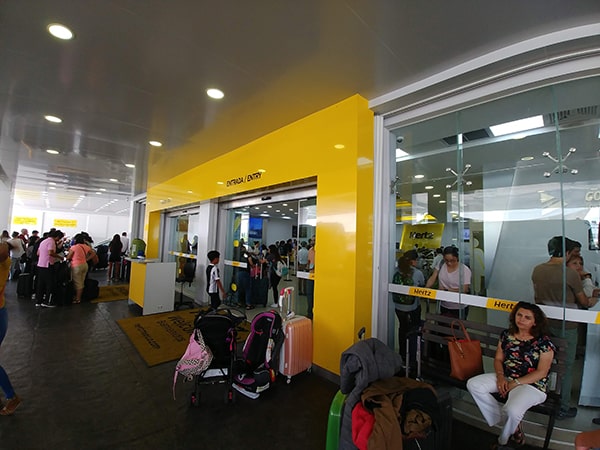 I kept seeing this and it kind of stood out as a red flag to me. If you did opt to pay for the daily insurance add another $20-40 USD per day to your cost of renting a car and you can see how much your total will rise.
3. Paying for parking wherever you go
While visiting Cancun, I noticed how difficult it would be to park alongside different areas in the Hotel Zone. Even at the beach on a Tuesday, you would have to pay for parking and spots were limited.
It would be a headache if I was driving in a new city and trying to find a spot to park every time I went somewhere. Instead, I took the bus and was dropped off where I wanted to go and it only cost me 12 pesos.
4. Not required
My girlfriend and I were in Cancun for 7 days and we did not need to rent a car during our stay.
We also did a lot such as visiting Isla Mujeres, visiting El Rey Ruins, went snorkeling, went to downtown Cancun, and much more without the need for a car rental.
You can do it too without buying a costly car rental.
Should you rent a car in Cancun?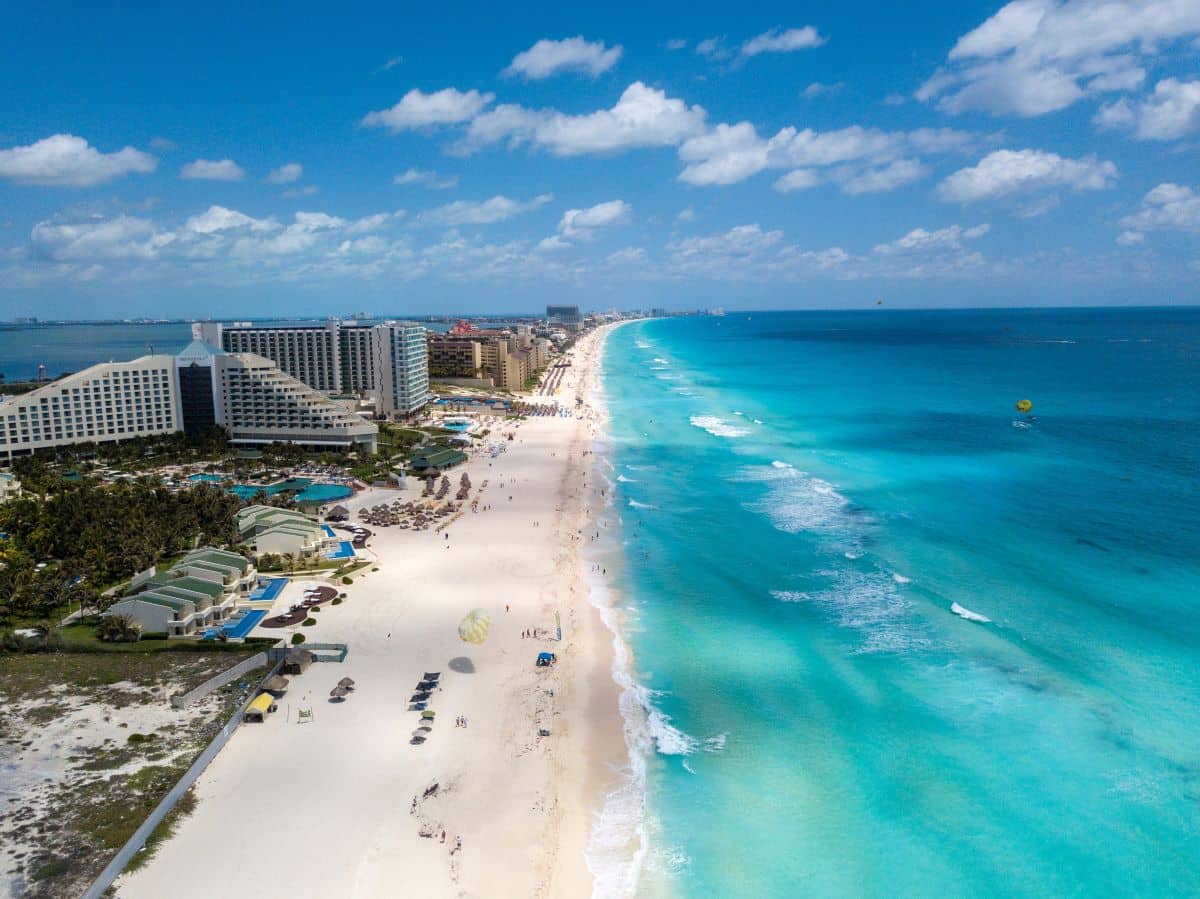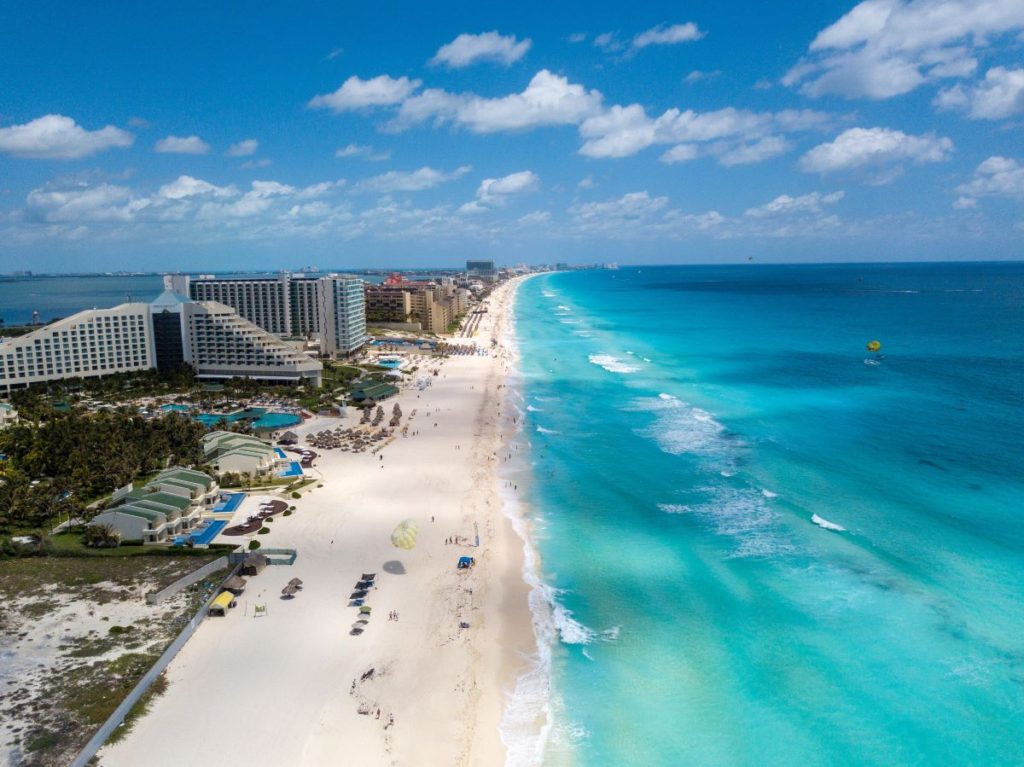 Renting a car in Cancun is not required. You can get around by bus, taxi, or by private charter. Skip buying an expensive car that will upcharge you on the rental insurance per day when you go to pick it up.
Instead, enjoy your trip without having to worry about finding parking wherever you go. I did not mention that there were also reviews about getting stopped by the Mexican police and getting pressed for a tip before they could go. I read this over a dozen times but cannot confirm.
Apparently, rental cars have certain license plates or tags on their vehicles which Mexican authorities can spot out and target. That along with the rest of the reasons a rental car in Cancun is not worth it is why I went without renting one.
We had a great and jam-packed trip filled with excursions, beaches, and great food all without the need to rent a car in Cancun.
Next you should learn about how you can travel for free.
Want to Make Extra Money Now?
KashKick: Want to make an extra $500 this month? KashKick rewards you for downloading apps, playing games, testing offers, and more. Over 2M+ users get paid daily.
Arrived: If you want a simple way to earn extra cash on the side from your phone, look no further than the best real estate platform that pays you passive income.
Survey Junkie: Need a $5 gift card daily? Survey Junkie pays users in cash or free e-gift cards. The amount you earn depends on the number and length of surveys you qualify for and complete.