I have yet to meet someone who does not love to play with a new tech gadget. It is as if we are born to play around with odd, unusual devices that do all kinds of different magical things.
You are reading this article because you are a gadget junkie like the rest of us. Don't lie!
Here are our choice for the best tech gadgets for the upcoming year.
1. YUNEEC Breeze Flying Camera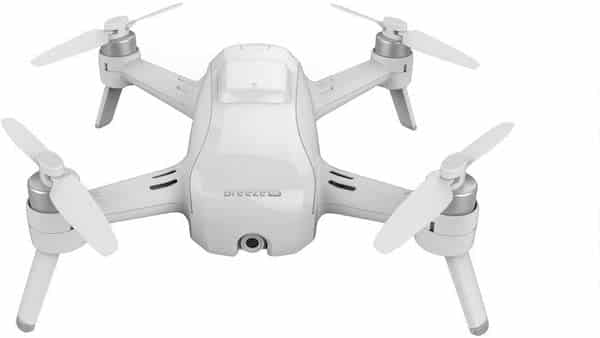 If you are looking for the best selfie drones, let a YUNEEC drone help you out. This drone comes with a 4K Ultra High Definition camera that can take amazing pictures as well as record videos. It has several automated flight modes which include Follow Me, Pilot, and Selfie. You can fly this drone indoors or outdoors due to its small size. One of the best things about it is its 12-minute flight time. It also has an operating range of 50 meters. You can use a smartphone app to see everything the drone is taking photos of.
2. Apple AirPods Pro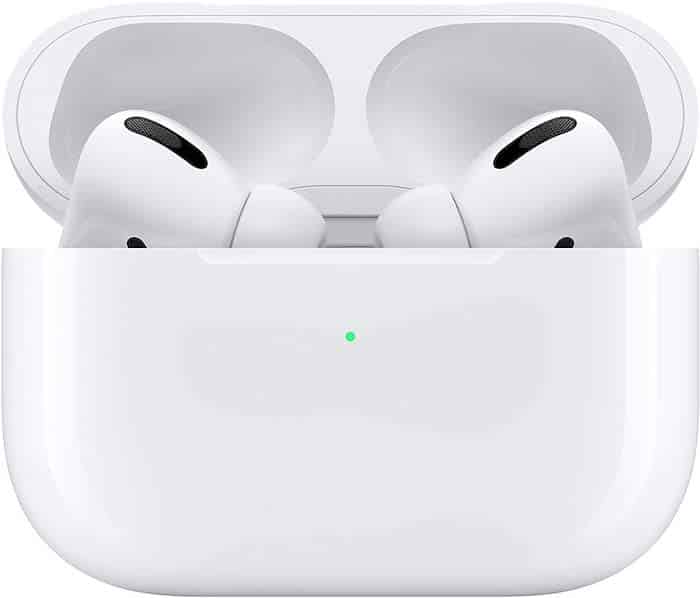 There is no way to feel more badass than wearing a pair of wireless earbuds. You will be the envy of all your friends. Ok… not necessarily, but these Apple AirPods Pro are some of the most comfortable wireless headphones I have ever worn. They are completely wireless and are a must-have for anyone who listens to excessive amounts of music on the bus, train, or even at home. I actually own the original AirPods too, but these ones are slightly better just because they're sweat and waterproof!
3. Amazon Echo Dot with Alexa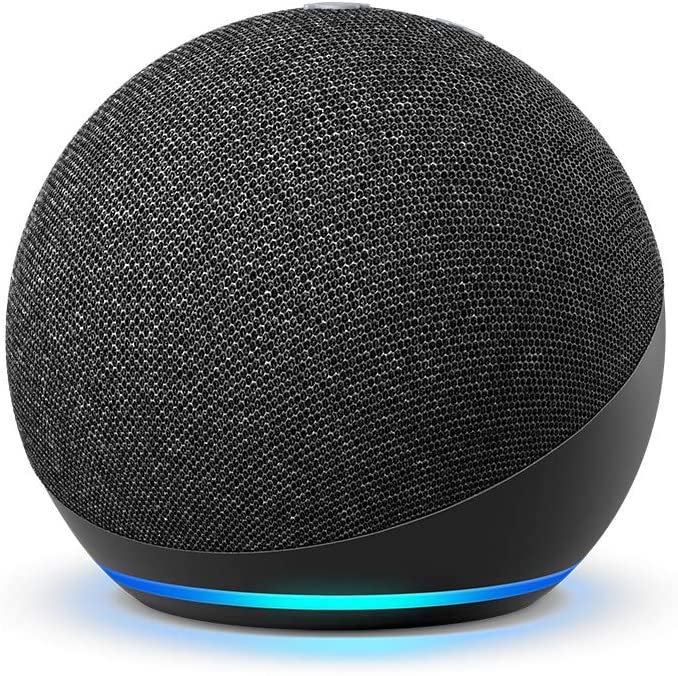 Yes, we had to add it. I know your grandma probably tells you day-in and day-out how this thing changed her life but… we say she's right! The Amazon Echo Dot allows you to do things you never thought possible like:
Play music
Read audiobooks
Have Alexa read out normal books for you!
Order food & drink
Turn off the lights
Ok. So you might be able to do most of this without Echo Dot, but why do it yourself when you can simply speak and your personal robot will do everything for you? I also have the Google Nest, but Echo Dot is far superior in every way possible.
Check how much it is on Amazon
4. Ring Stick Up Cam Elite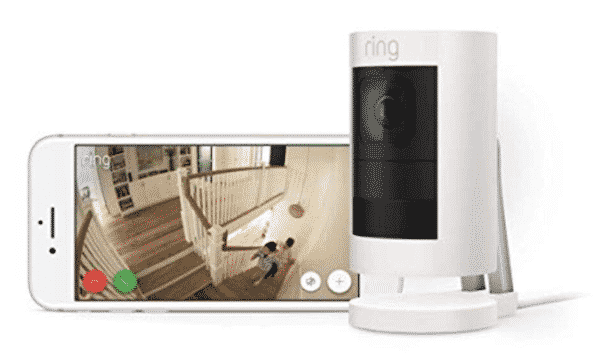 Do you want to feel more secure when you are gone from your home? Nevermind the question, of course, you do. In 2021, you can buy a camera that works with Alexa for hands-free home monitoring. With Live View, you can check in on your home any time through the Ring app.
You may wonder why you need a home camera… Why wouldn't you is the real question?! A camera can come in handy in an uncountable amount of times in your life; You might as well get it while your still young.
A Ring Stick Up camera is useful for:
Protecting you and securing your belongings in-case you get robbed (you can find the person responsible)
Feeling safe when you leave for vacation or any other outing.
If you have a business, it is the perfect security system to protect your company from invaders.
Letting you know which roommate stole the last coke.
Plus, you can connect to all your Ring devices in the app to control your entire home security from your phone, tablet, or select Echo device.
You can check out the price here
5. Heated Back Massager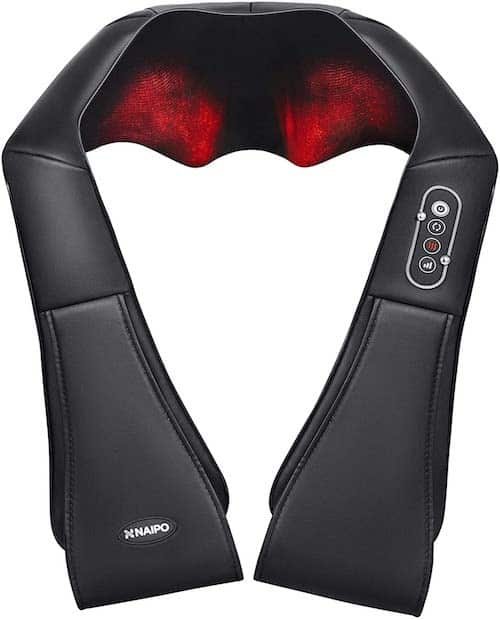 Come on, what else could you want? This will literally massage and heat your back for you. This is one of my favorites on this list, and you can buy it in a click!
This one is pretty self-explanatory… but I will still explain it! The back massager comes with a wall adapter and needs to be plugged in to use.
I used it to help ease up some of the knots and tension I carry in my shoulders and neck. It will cost you $50, but your back will thank you for years to come! This heated back massage from Naipo is the #1 best seller on Amazon with over 31,000 positive reviews.
You can buy one here on Amazon
6. Portable Mini Stun Gun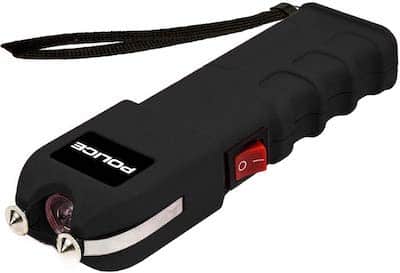 You think you would never need a stun gun? I'm here to prove you wrong. In our day-to-day life, it seems like we are safe 24/7. That is, until the day something happens. Face it; Our modern world is full of crazies and lunatics. Have you seen the riots at the Capital? We need to have some way to protect ourselves if worse comes to worst.
In 2021, you might as well buy a stun gun considering you can get them for as cheap as $19.99. Plus, you get to play with electricity… Who doesn't love that?
Get it for $19.99 here on Amazon
What Are Your Top Tech Gadgets For 2021?
That's it for our list of best tech gadgets.  We want to hear yours!  Leave in a comment what gadgets you have been playing around with and what you like about them.
Up Next:
Want to Make Extra Money Now?
KashKick: Want to make an extra $500 this month? KashKick rewards you for downloading apps, playing games, testing offers, and more. Over 2M+ users get paid daily.
Arrived: If you want a simple way to earn extra cash on the side from your phone, look no further than the best real estate platform that pays you passive income.
Survey Junkie: Need a $5 gift card daily? Survey Junkie pays users in cash or free e-gift cards. The amount you earn depends on the number and length of surveys you qualify for and complete.