Opinion post: Was buying a BMW i8 worth it? Here's my take on it after owning the exotic car from BMW for about a year now.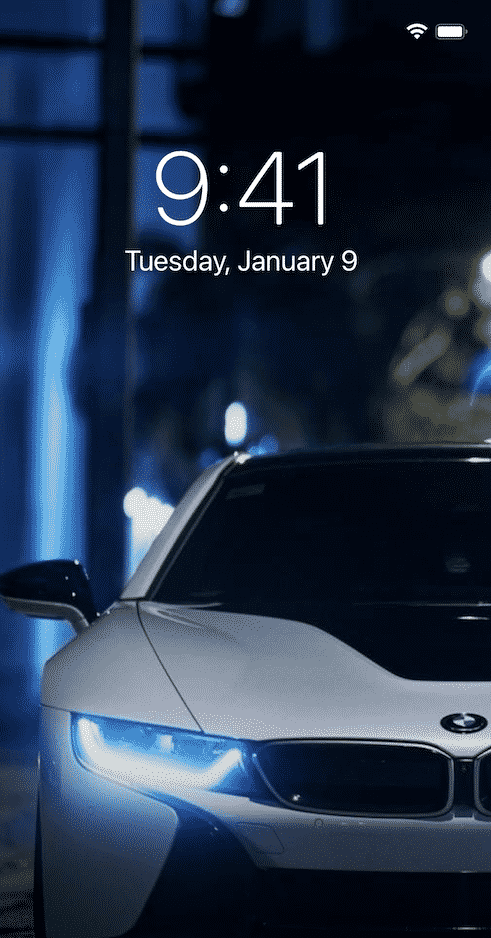 Buying a BMW i8 was forever on my bucket list. I've had the i8 on my phone's wallpaper for years — I never thought I'd actually own one.
That was until I was at the dealership and was about to complete the paperwork and officially be given the keys and drive away.
At last, I finally owned a BMW i8! All those years of hard work building my own business (personal finance website called My Millennial Guide) have paid off. The car was a 🏆 for the grind.
I've had it for almost a year now, and I wanted to share my experience and if buying a BMW was really worth it after owning it for some time.
My experience with an i8
I'll break this down into a couple of sections that are relevant to me so you can determine if buying an I8 is worth it for you.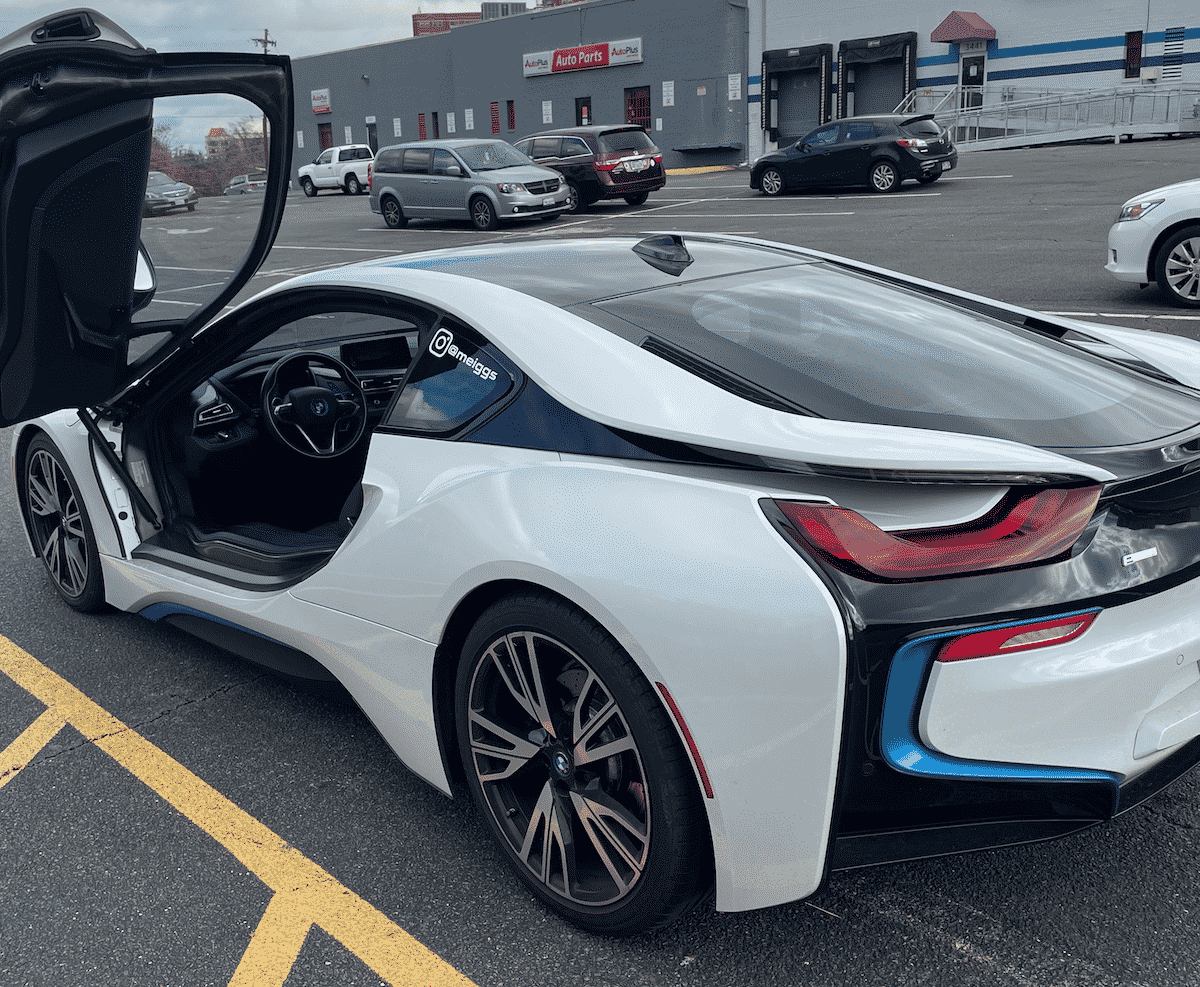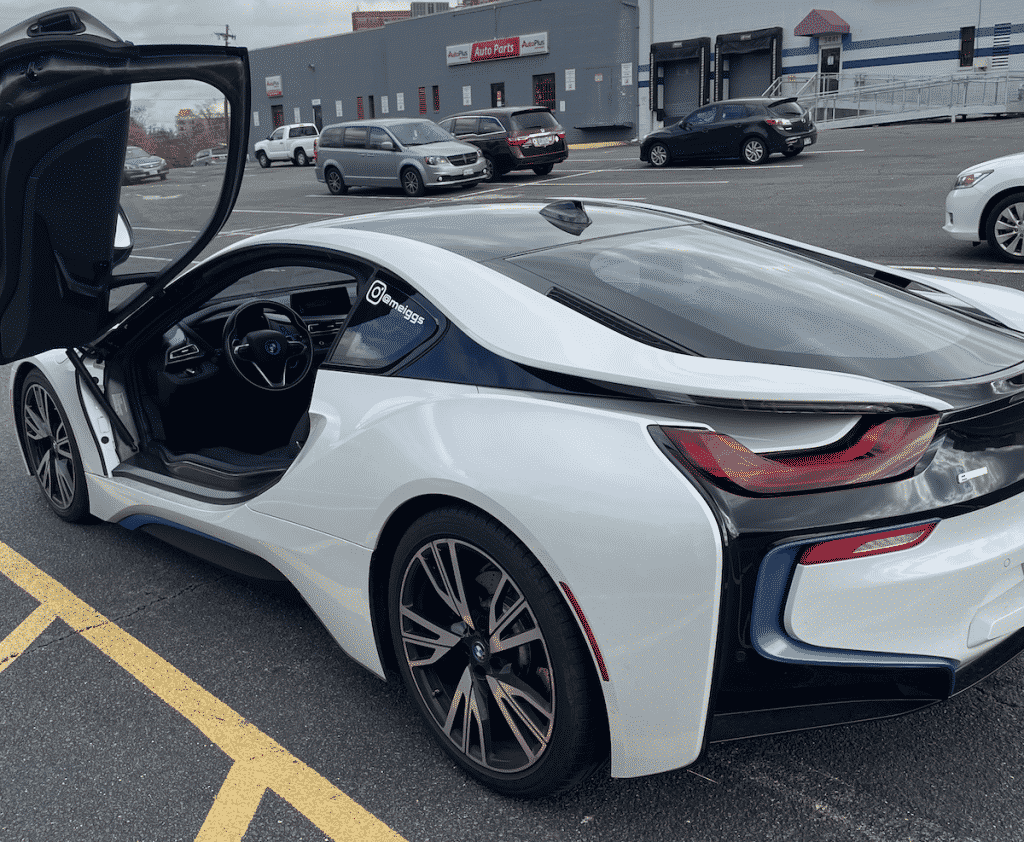 Cost
If you search for a used BMW i8 right now you can find a 2016 model for around $60,000 to $70,000 used, for example. With a modest $3,000 or $4,000 down your monthly payment will be around $1,000.
Anyone with a job making over $85,000 can afford this with some savvy budgeting skills. Keep in mind that your insurance will go up, mine went from $40 to $200 with Geico. Also, the property taxes were kinda hefty too, but that's expected.
The 2020 BMW roasters have an MRSP of $147,500, and you'll know if you can afford it.
Let's just pretend that you can justify the cost of buying a BMW i8, but you want to know if it's worth the money?
Let's move on.
Daily Driver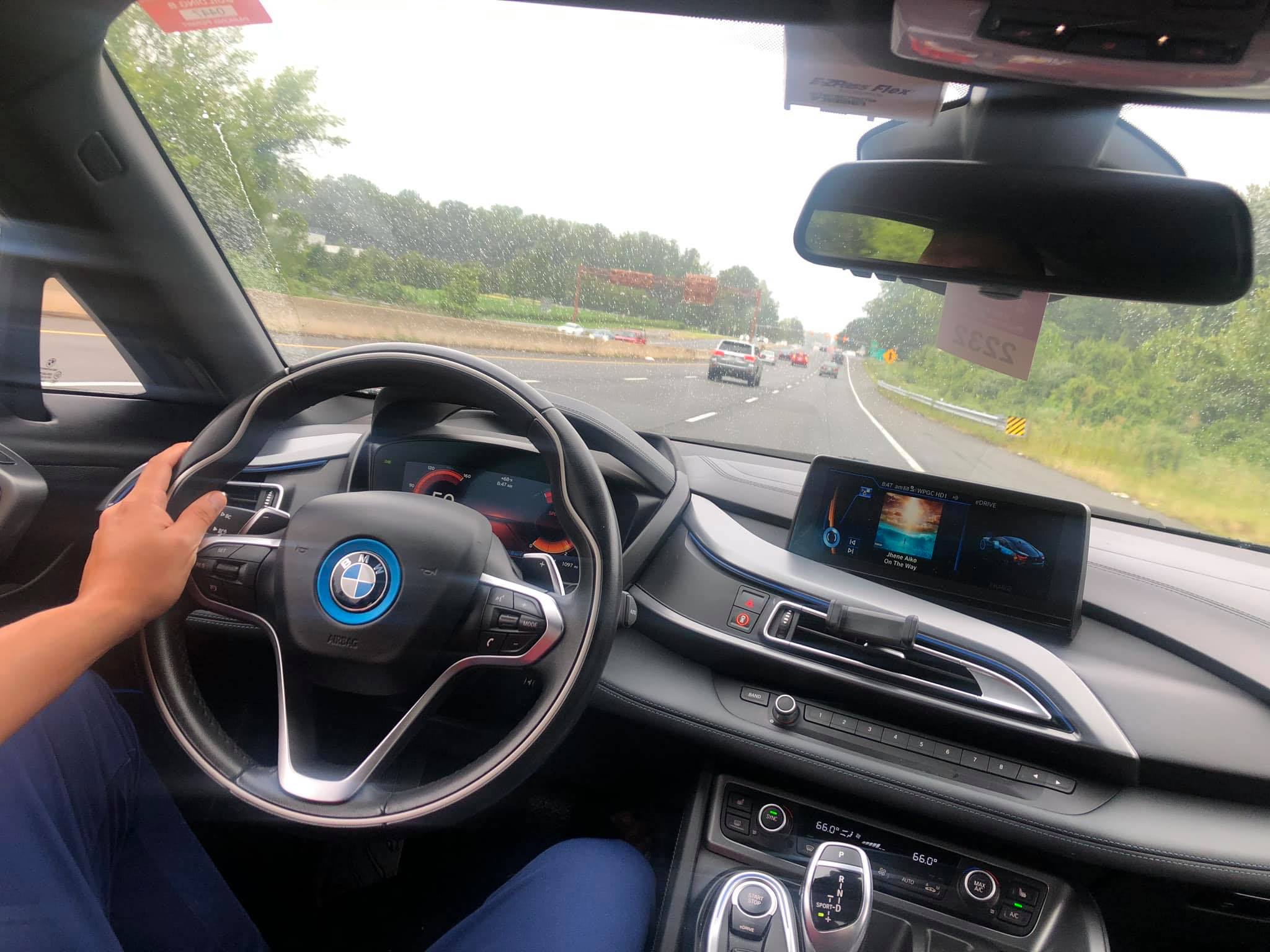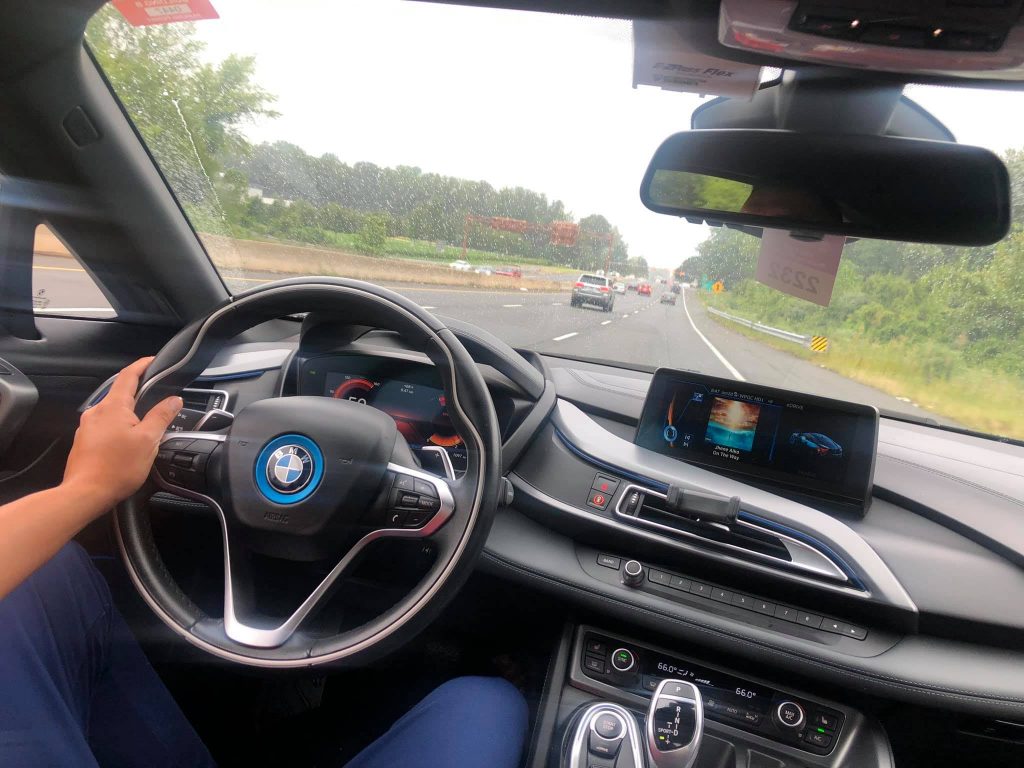 For me, my i8 is my daily driver. I work from home so it doesn't get much use on a daily basis. I mainly drive it to run errands, the gym, visit friends and family, and so on. It's definitely a good daily driver if you want it to be. My goal is to purchase a home soon and just keep it in the garage sitting pretty, and then buy another daily driver. But for the time being, it works since…
The car is reliable, smooth, and most importantly — comfortable to be in.
I bought a used i8 with very low miles and I haven't taken it on any long road trips (yet). However, I've met other i8 owners in the area who have driven it across multiple state lines and they haven't had any issues. They told me it was great to travel with and recommend it. So you likely won't have any issues here.
Functionality
This is where things can get a little tricky. For me, I don't have any kids (yet), it's just my girlfriend and I. So the car works out fine, we go on dates, go to the movies, hit up the beach, go to the park, take our dog on hikes, do everything I did in my old e90. Even my golf clubs fit in the back seat.
Just don't expect two regular-sized adults to fit in the backseat, (comfortably) at least.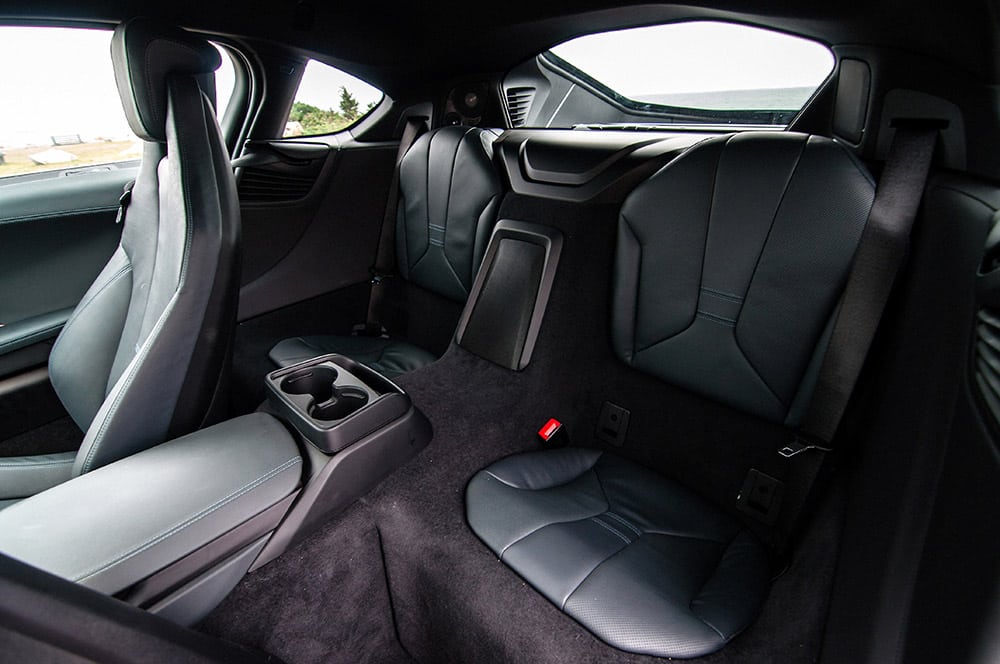 The car can comfortably sit two kids back there. While for me, this wasn't a deal-breaker, it might be for you.
Hybrid
Given that it's a hybrid it's still pretty fast, with the 0 to 60 being 4.2 seconds in the 2019 i8. The car has the following specs:
| | |
| --- | --- |
| Engine | I-3 |
| MPG | City / Hwy |
| Seating | 4 Passengers |
| Transmission | 6-spd auto w/OD |
| Power | 228 @ 5800 rpm |
| Drivetrain | all wheel |
I'm currently living in an apartment complex, so I don't charge it. I simply use gas but the car charges itself when driving and in sport mode. It hasn't been an issue.
Pros
Really exotic looking car
Fun to drive
Always get compliments wherever you go
The doors go up like a Lamborghini
Cons
Hard to get in and out of
Windows don't close all the way down
Brings a lot of attention (can be good or bad)
The trunk is super small
BMW i8 is being discontinued
Is Buying a BMW i8 Worth It?
For me, buying the car was definitely worth it. It was my first exotic car, and I'm loving it so much. It's so much fun to drive, it's fast, and I love that it's mine. When you are on your deathbed, you likely aren't going to regret buying a BMW i8. Here are some common questions people ask regarding buying a BMW i8:
Is it worth buying a used BMW i8?
If you're looking for something that's going to be a ton of fun to own for just a couple of years, the BMW i8 could be a very fun, very interesting used buy. Sure, there's risk but all things worth doing have risk. Owning an i8 could be worth it.
How reliable is the BMW i8?
Is a used BMW i8 coupe reliable? The i8 was not included in the latest What Car Reliability Survey, but BMW as a brand only put in an average performance, finishing 21st out of the 31 manufacturers included.
Does BMW i8 hold value?
Since the car can still be purchased at the BMW lot, it will most likely hold it's value here for a good while. Eventually, the I8s will be sold into the consumer population and become only available as used, preowned cars then. Until that happens, their value as a 'new' vehicle shouldn't be expected to drop.
Is i8 a supercar?
The I8 was the BMW flagship hybrid supercar, and it looks like something from outer space. The exotic yet futuristic design established the car as the manufacturer's first step towards a new generation of cars and combined luxury with the plug-in hybrid experience.
Up Next:
Want to Make Extra Money Now?
KashKick: Want to make an extra $500 this month? KashKick rewards you for downloading apps, playing games, testing offers, and more. Over 2M+ users get paid daily.
Arrived: If you want a simple way to earn extra cash on the side from your phone, look no further than the best real estate platform that pays you passive income.
Survey Junkie: Need a $5 gift card daily? Survey Junkie pays users in cash or free e-gift cards. The amount you earn depends on the number and length of surveys you qualify for and complete.