Want to Make an Extra $100?
Earn $100+ rewards just by trying out new apps! Get money for playing games from the App Store or Google Play. Plus, make cash from surveys and special offers. Whether you're at home or on the go, turn spare moments into cash. Your rewards are waiting at KashKick!



Start Earning Cash Now
A recent industry survey shows that there are an estimated 13,000 Check Casher business locations in the U.S., conducting more than 350 million transactions each year, and providing approximately $106 billion in various products and services to an estimated 30 million customers.
As such, figuring out where to cash a check without a bank account can be confusing. In today's digital era, transferring money is usually done through apps like Venmo, Zelle, or PayPal.
These apps require having a bank account, but if you don't have a bank account — you can still get your hands on cash through various check cashing places that we are sharing below.
10 Places Where You Can Cash a Personal Check
Just got paid? There are two ways to get access to the money behind the check:
You can either cash the check near you
Deposit the check online
Check cashing is still relevant in today's digital age.
A ton of people still wonder, "what places offer check cashing near me?"
If you need money now and are looking to cash your checks, you have a few options to get a personal check cashed near you.
If you're in the process of finding check cashing (near me) then take a look at the check cashing list below and take your pick.
1. Cash Your Check Using an App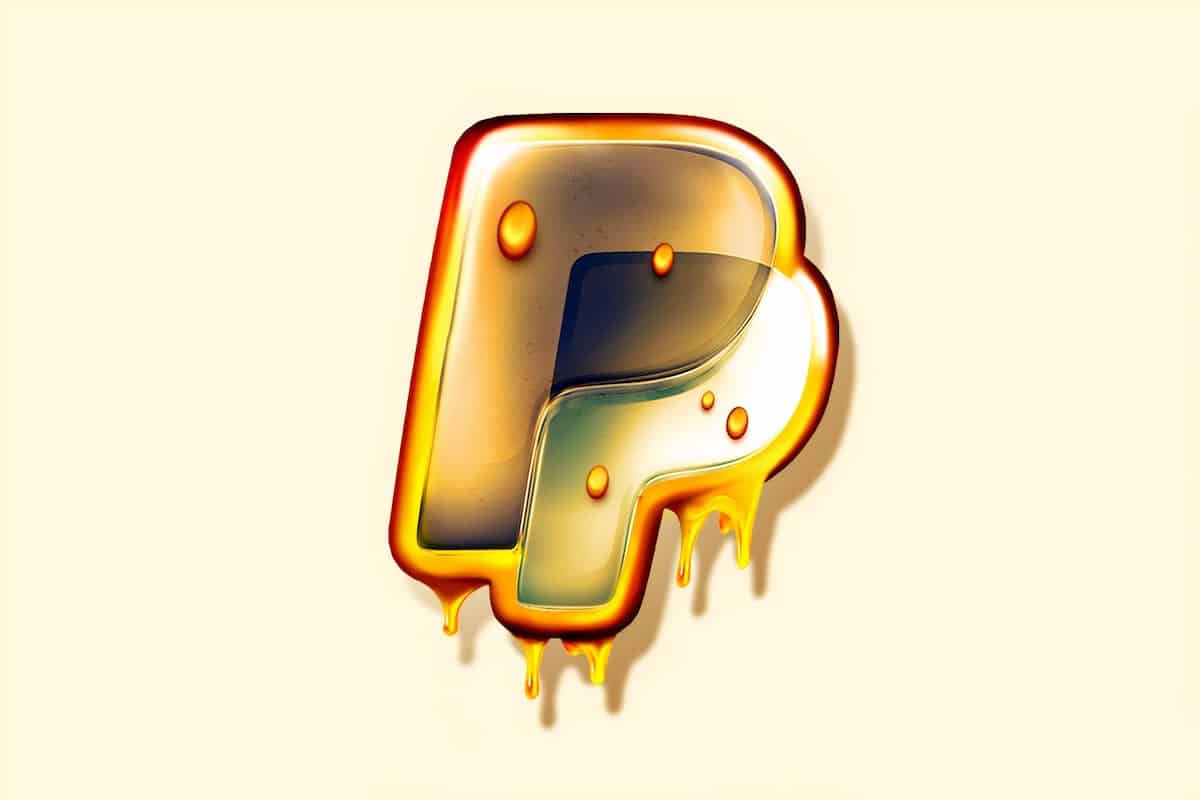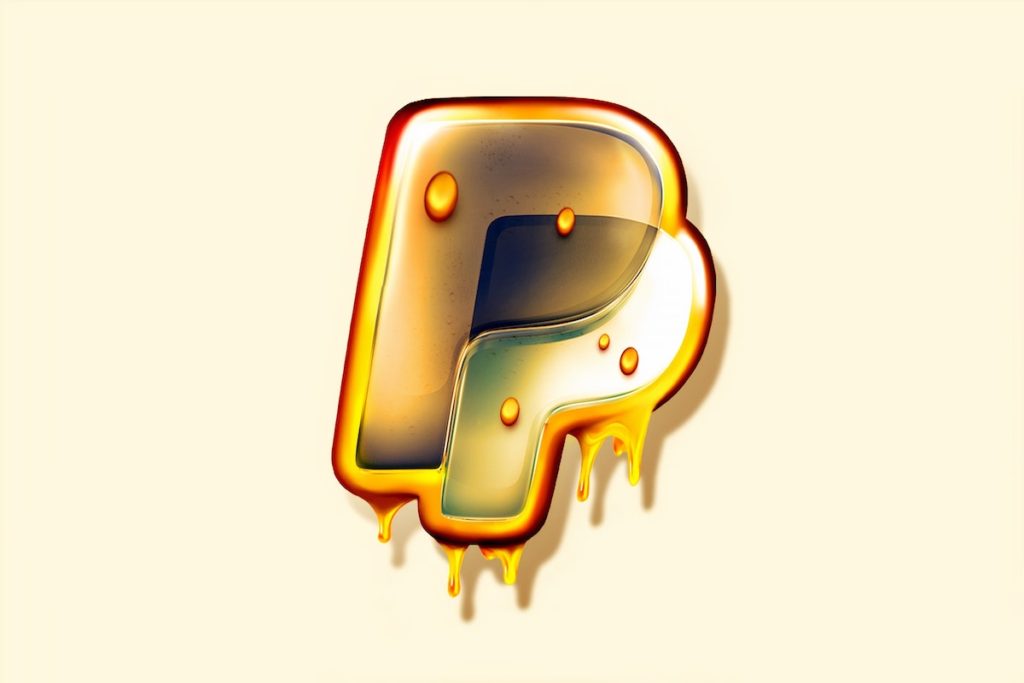 You can use the Cash a Check service in the PayPal app which allows you to cash checks and have them credited to your PayPal Cash Plus account.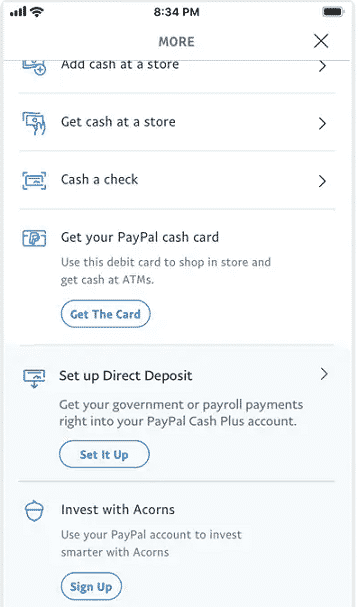 You can do this using the PayPal app on your mobile device. You simply take a picture of the check you want to cash, and send it to them for review.
If your check is approved, you have the option to pay a fee and get your money credited to your PayPal Cash Plus account in minutes.
Or if you don't need the money immediately, you can get your money in 10 days with no fee, if the check is not returned unpaid.
Related: Free PayPal Money: 13 Legit Ways to Earn PayPal Cash Now
2. Check-Cashing Stores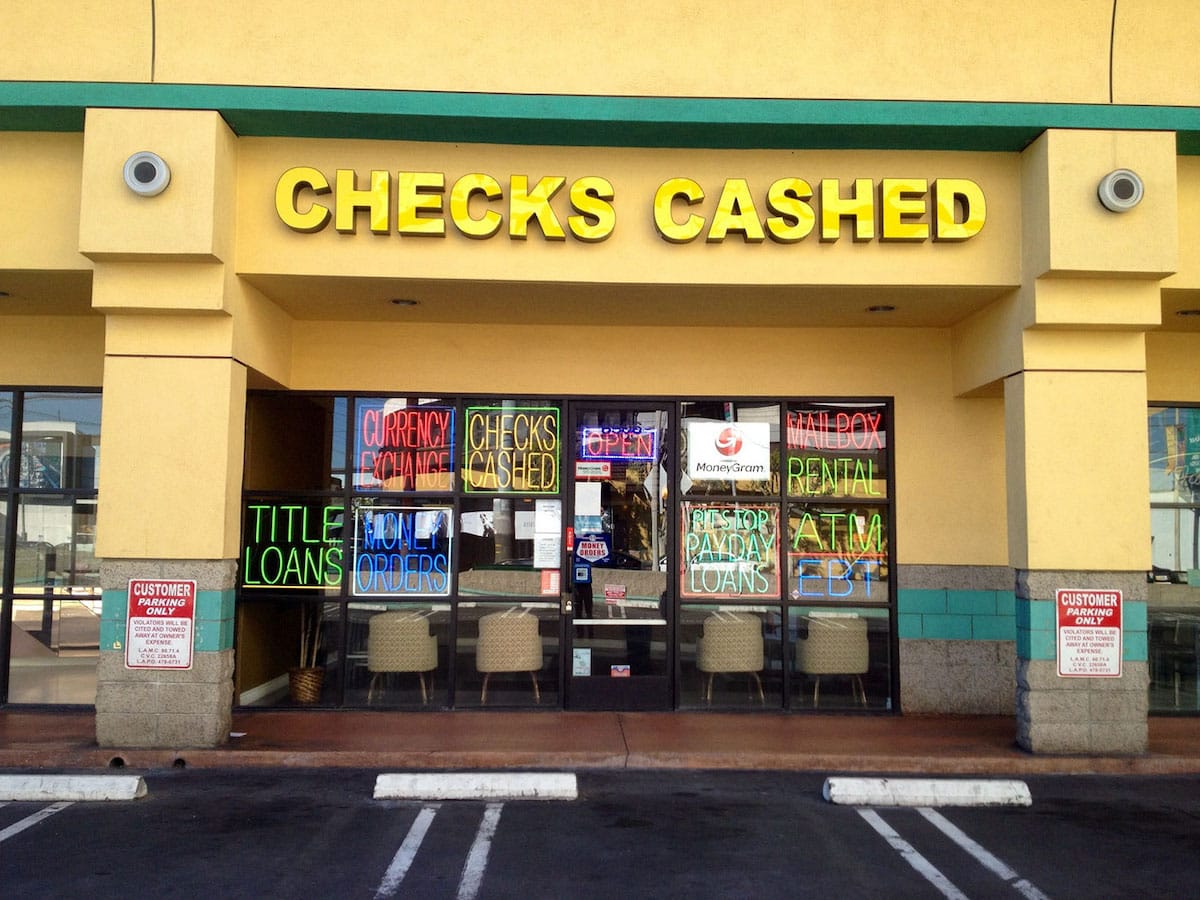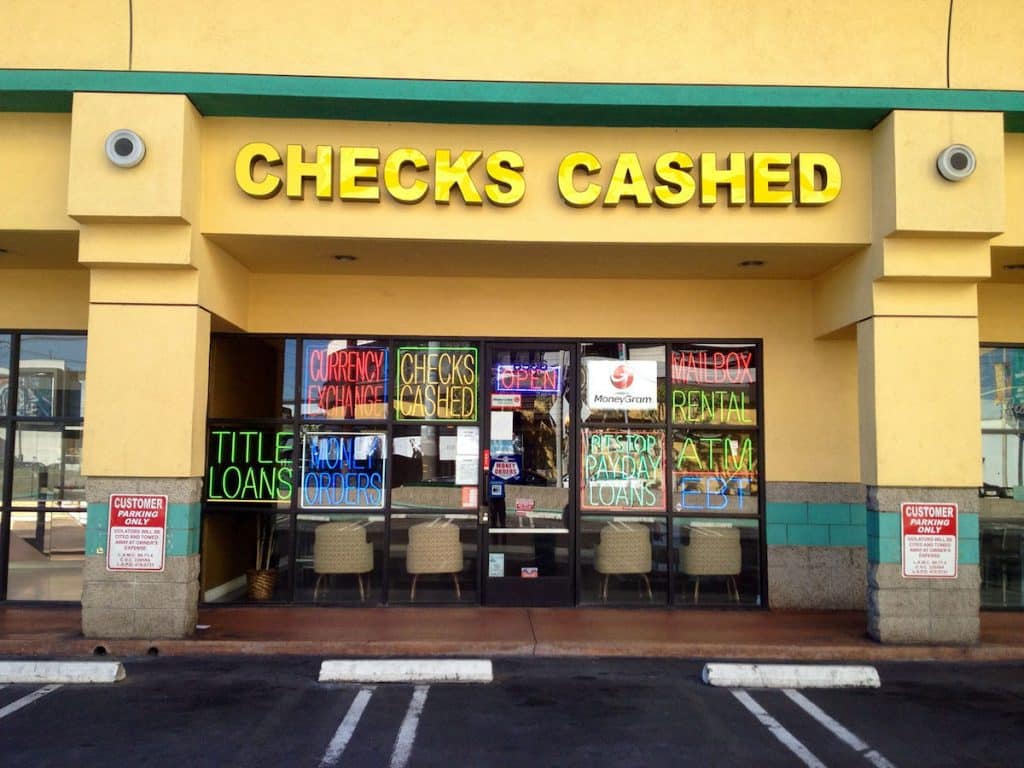 Check-cashing stores offering check-cashing services, as the name may give it away. These are business outlets that are set up to cash your checks for free.
Federal law does not prohibit limits on check amounts as long as specific conditions are met. The institution that facilitates the transaction may delay the delivery of cash under certain circumstances.
But for non-bank options like check-cashing stores can set their own policies and limitations, so you'll want to call ahead if you have a large check amount that you want to cash.
If you want to find a local check-cashing store, just Google this "check-cashing store near me" and it'll populate a bunch of check-cashing stores near you.


3. Walmart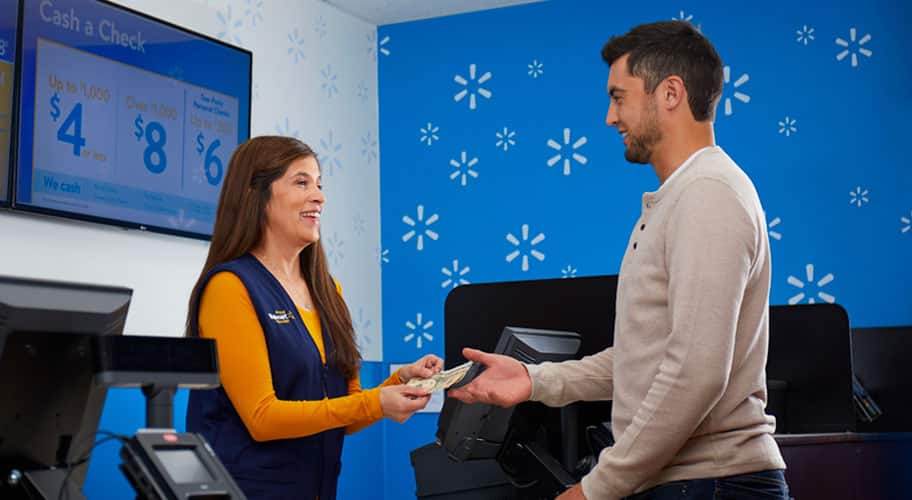 A lot of retailers like Walmart will help you cash a check. So if you are wondering does Walmart cash checks? The answer is yes.
Walmart will cash checks up to $5,000 and their fees are reasonable: $3.00 for up to $1,000 and $6.00 for more than $1,000 up to $5,000.
The website doesn't say what you need to bring but assume you'll need a valid photo I.D. at least.
You can click here to find a local Walmart location to cash personal checks.
Walmart check cashing options:
Pre-printed checks
Payroll checks
Government checks
Tax checks
Cashier's checks
Insurance settlement checks
401k and retirement distribution checks
MoneyGram money orders
Two party personal checks ($200 max)
4. Check Into Cash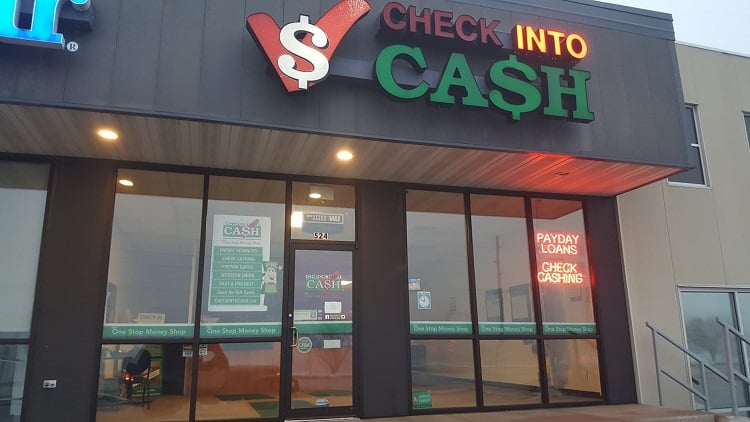 Companies like Check Into Cash were built for the sole purpose of cashing checks.
With over 1,100 stores in 30 states, you may have one near you.
Unlike your bank, Check Into Cash will cash any check you bring in – aside from single-party checks – as long as it passes a check verification process.
Their website says nothing about if there is a fee for cashing a check with them, but assume there is to be on the safe side. You can cash a personal check at your local Check Into Cash location.
5. ACE Cash Express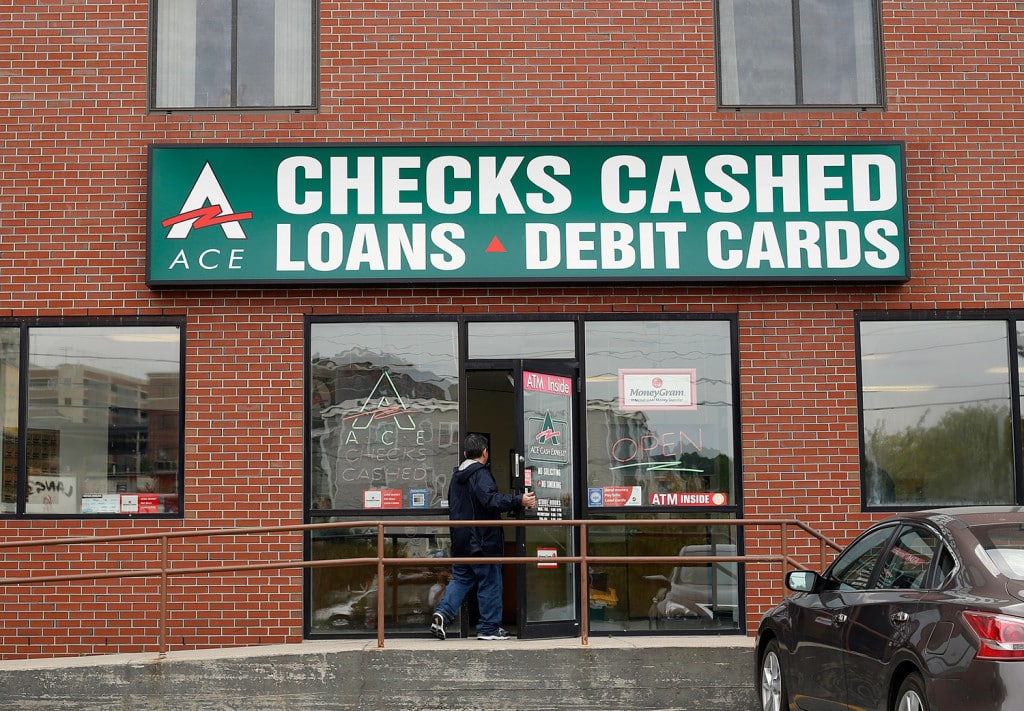 ACE has more than 950 retail stores and will cash just about any check, personal checks, payroll checks, government checks, tax refund checks, stimulus check, insurance settlement checks, and money orders.
You get your funds that day, no waiting necessary.
To cash your check, all you need is a photo I. D., no bank account necessary.
Their website mentions no check cashing fee.
You can cash a personal check at your local ACE Cash Express location.
6. Local Grocery Stores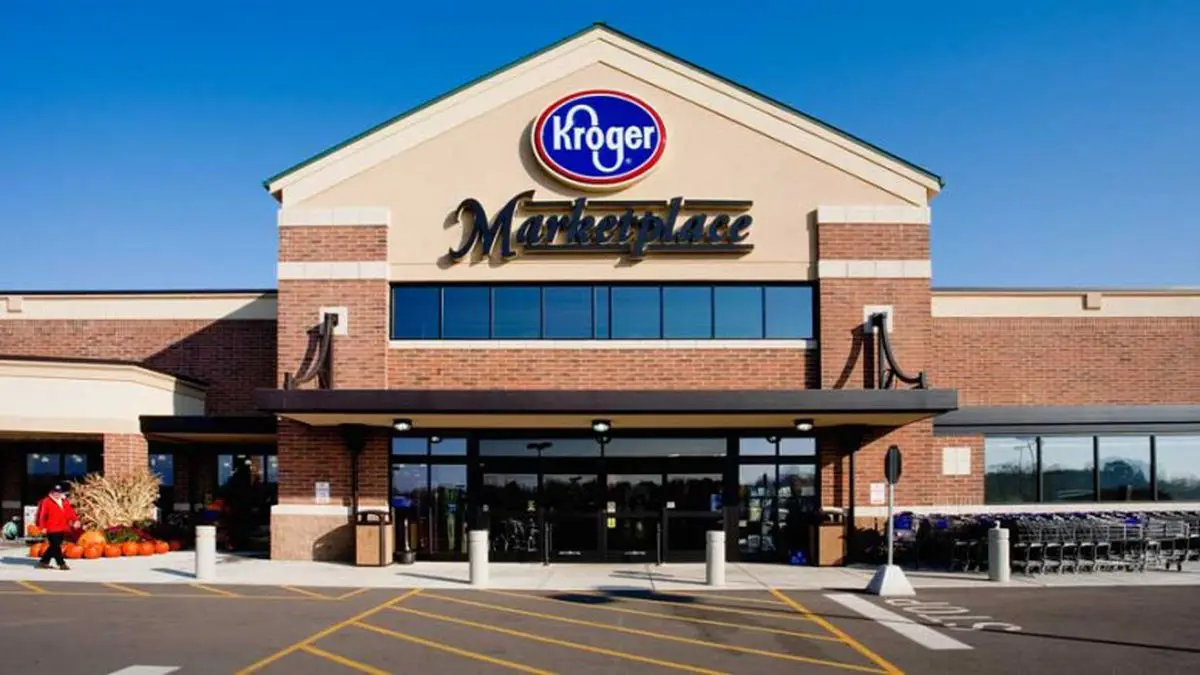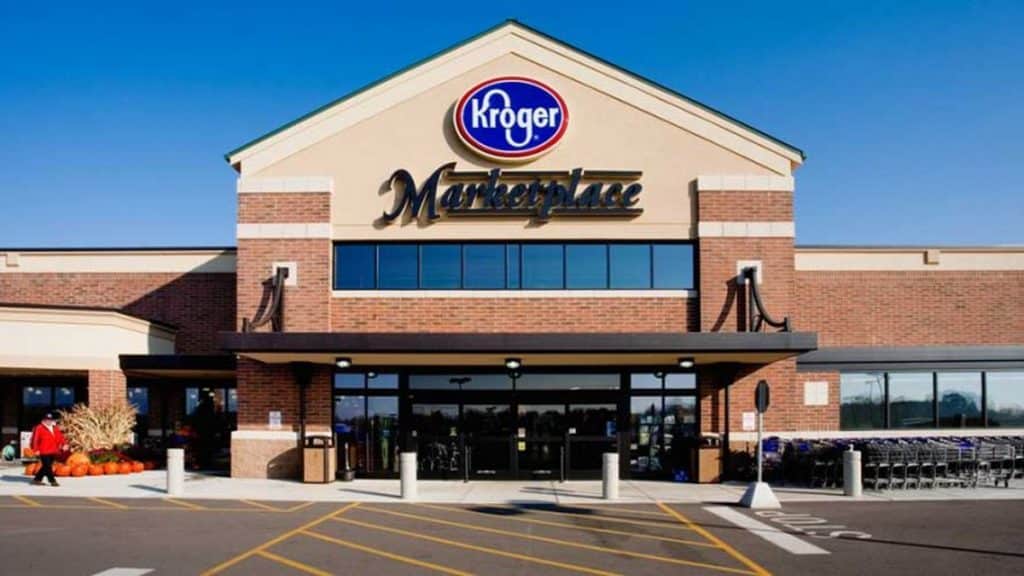 Some grocery stores, like Albertson's (click here for locations near you) and Kroger (click here to locations near you), to name a couple, will cash checks.
The fees and what types of checks they cash are different for every store, and you will need valid identification to cash a check.
This is particularly helpful if you don't have a bank account.
Inquire with your local store about check cashing to find the best option.
7. 7-Eleven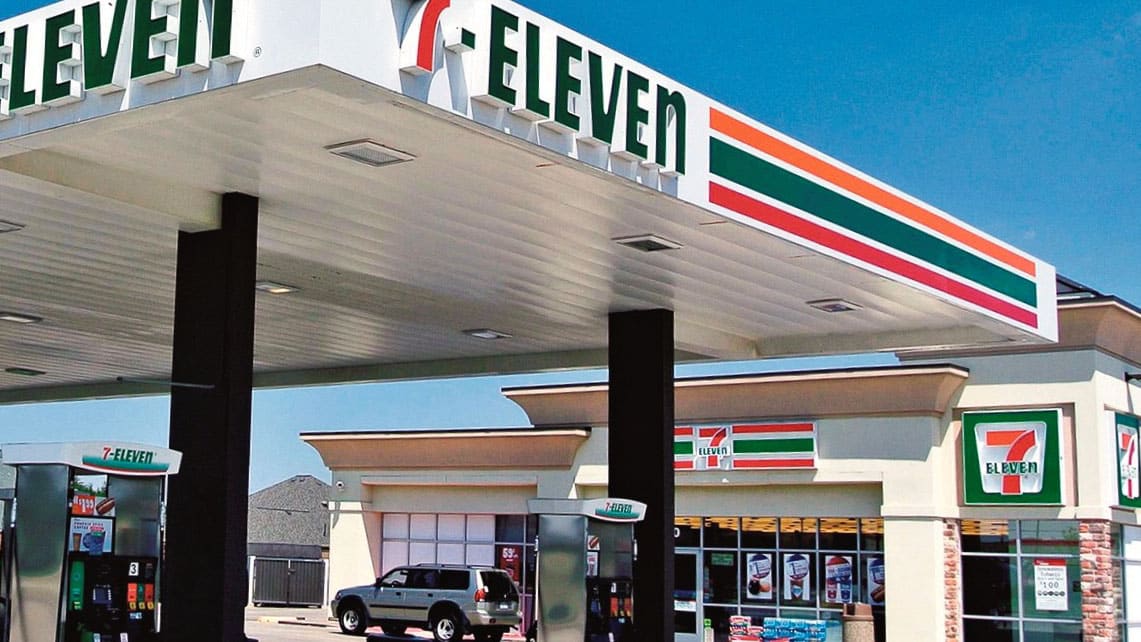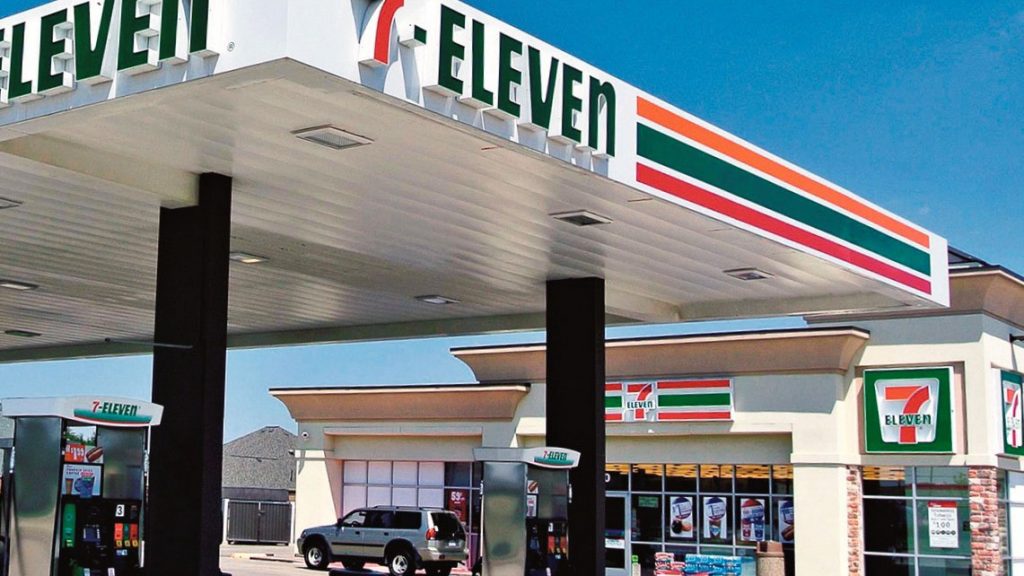 Most 7-Eleven stores near you will have a check-cashing Vcom machine.
Although 7-Eleven check cashing is not available through the convenience store itself, this function is currently only facilitated through their Transact Prepaid Mastercard.
7-Eleven partners with Transact to offer check cashing services at many of its locations. You can load your payroll check to 7-Eleven's reloadable prepaid debit card.
You can even use all sorts of checks when depositing into your Transact account. However, some stores don't offer this service.
The card is a substitute for check cashing or could aid you in evading the need to cash checks in the future. It comes with a mobile app that allows you to deposit checks onto your card.
These machines charge a 1% fee to cash a check, and supposedly only cash up to $200.00.
If you're in a hurry, though, it may be a good option. You can learn more about 7-Eleven's check cashing policy.
8. Other Gas Stations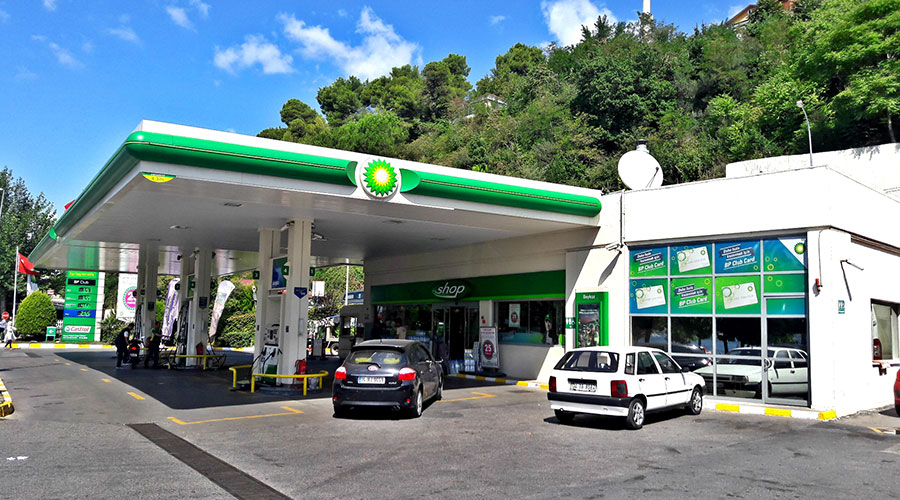 Some gas stations may also double as check cashing facilities.
A friend of mine worked at a BP gas station that could cash checks up to $1,000.
Fees will vary for a number of reasons but may be quicker than going to a store or bank.
9. Endorse Your Check to a Friend or Family Member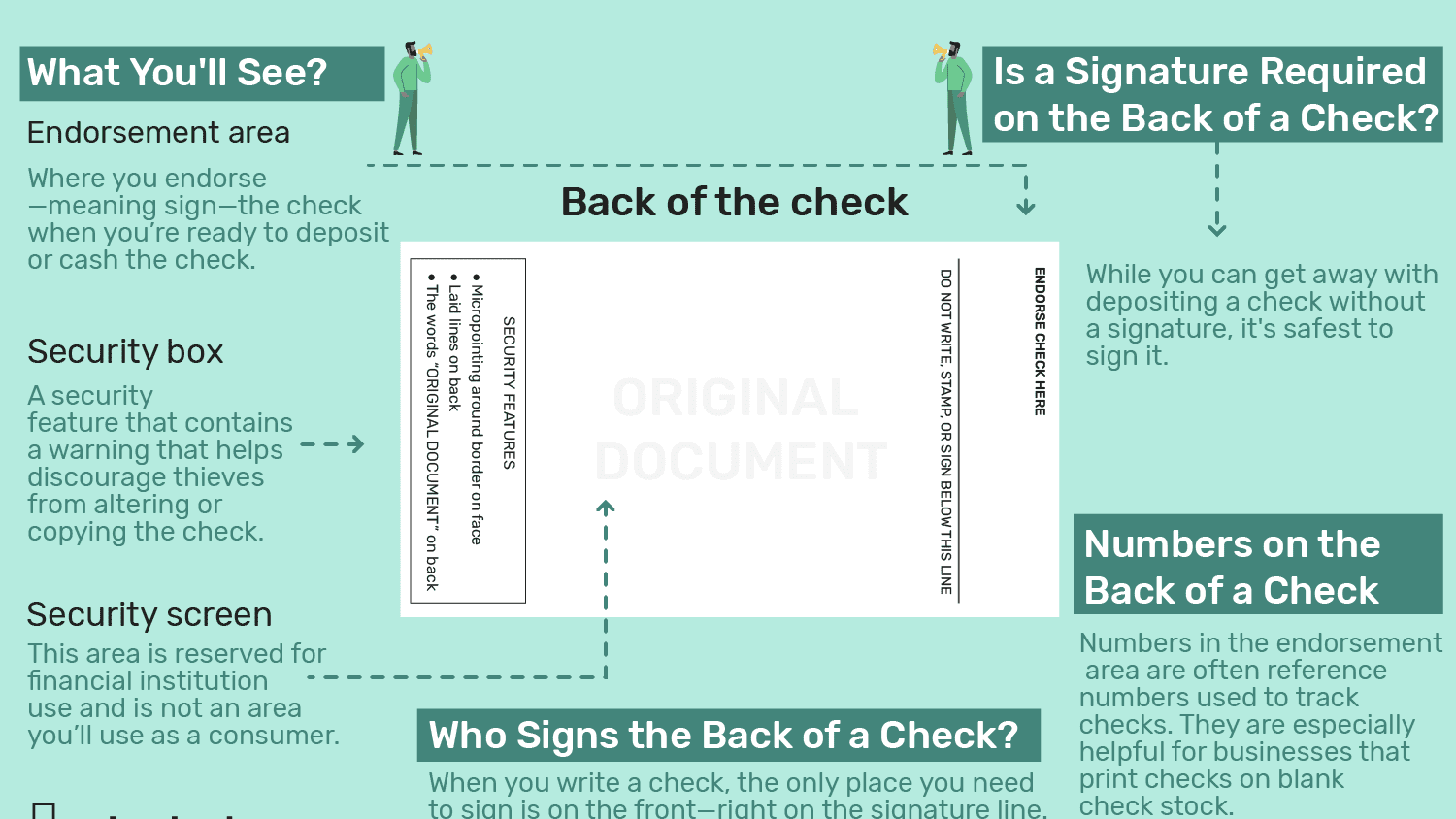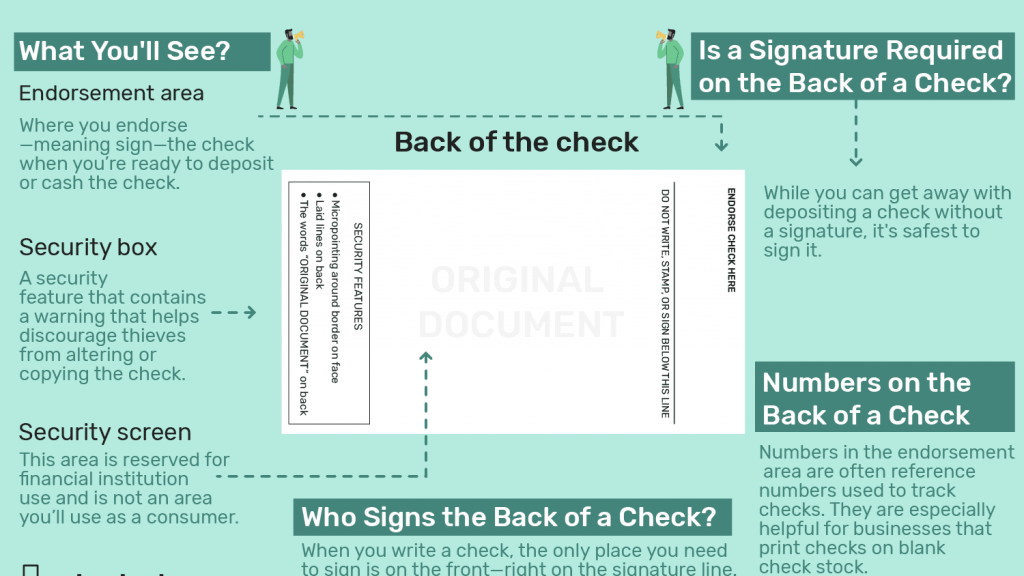 If you don't have a bank account you can endorse your check to a friend that you trust or a family member.
This way, they can cash the check and give you the cash.
Endorsing a check is a simple two-step process:
You write "Pay to the order of [Name]"
Sign underneath
Endorsing a check is free and you'll want to do this only with someone you trust. But it is another way to get a check cashed and get access to cash.
10. Get a Prepaid Debit Card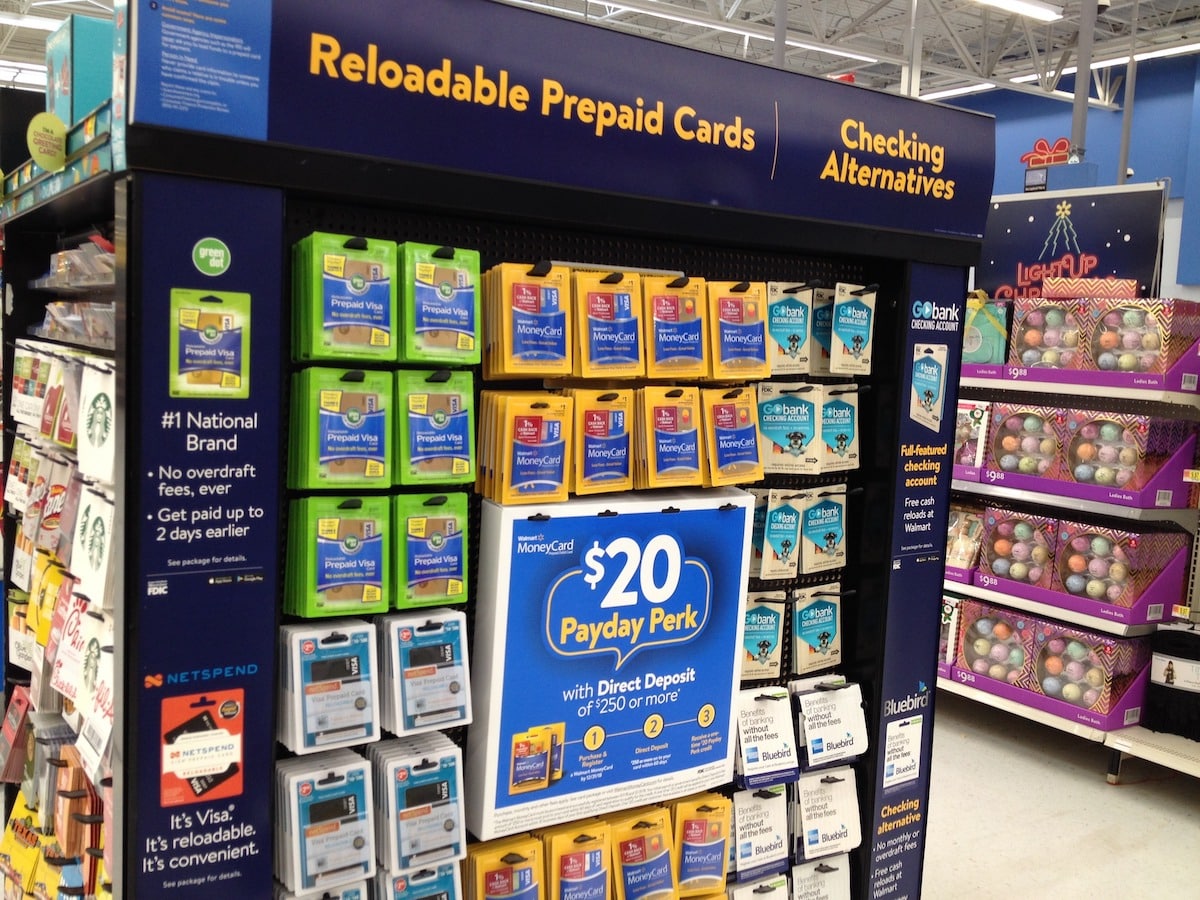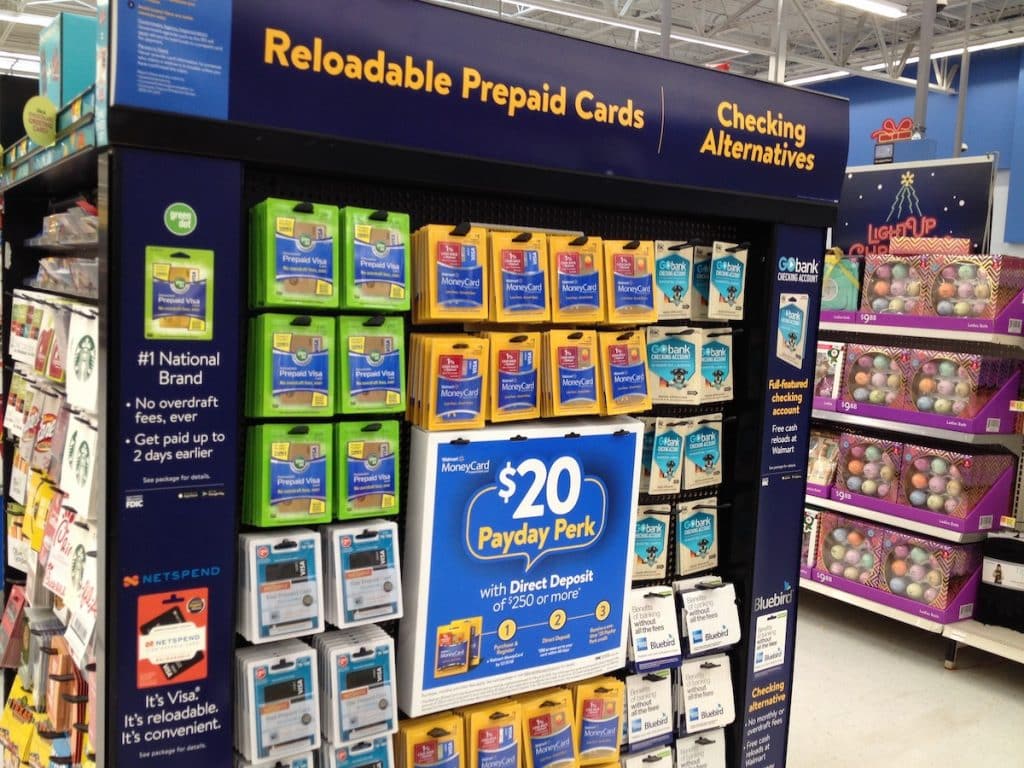 This is an option where you can avoid going to a check-cashing store. You just need to pick up a prepaid debit card from any supermarket, and use apps like Netspend or Green Dot.
These apps let you take a picture of the front and back of the check and deposit the money onto the prepaid debit card.
You will be able to access your funds immediately. The only downside is that prepaid cards have small fees that can add up. But if you need money right now, using a prepaid card is an option.
Check Cashing FAQs
How to cash a check?
To recap, the simplest way to cash a check near you is to go to a bank or credit union where you have an account. If you don't have a bank account, there are several alternatives described above. Just be sure to keep the following check cashing tips in mind:
1. Ask about any check cashing fees and less expensive options for getting your money.
2. Endorse the back of the check by signing your name in the endorsement area on the back of the check.
3. Fill out a deposit slip (if necessary) and sign the slip.
4. Show valid identification to the teller.
5. Get your cash and put it in a safe place before leaving the building or area.
How can I cash a check at an ATM?
You can also opt to cash a check at your bank's ATM. Here are the steps:
1. Insert your debit card.
2. Type in your PIN and press Enter.
3. Select "Deposit Check"
4. Insert the check into the check deposit slot.
5. Confirm the amount on the check.
6. Withdraw the money you need from the ATM.
Where is the best place to cash a check?
If you own a bank account, chances are you can cash your paycheck at any of your bank's branches. If the check is a business check and not a personal one, you should be able to cash the whole amount. If it's a personal check, though, depending on the amount, you may only be able to have a portion of the check.
Until the check clears, which is usually only 1-2 business days, you won't have access to those funds. Not every bank does this, and if they do, it's for checks over $200. The best part of cashing at your bank is that they won't charge you a fee! Just remember to bring a valid photo I.D. to any branch of your bank. Alternatively, you can also use the mobile banking app to deposit the check.
Can you cash a ripped check?
In most cases, you will be able to cash a ripped check as long as you have all the necessary information. However, there is a small chance that the bank may not accept it. If this happens, you can try to deposit the check into your account or ask the payer for a new check.
Is Check Cashing Still a Thing?
Most big companies offer direct deposit, where your paycheck is deposited directly into your bank account, but a lot of little part-time weekend jobs still offer paper checks. I get checks from time to time after filing claims for eligible class-action lawsuits.
Whatever your reason for check cashing, if you need to find a place where you can cash a check these options will definitely help. Wherever you decide to cash your check, make sure you pick the safest, most reputable option.
Good luck finding places that cash personal checks! Did I miss any check cashing places? Let me know in the comments below.
Find other things to do near you:
Want to Make Extra Money Now?
KashKick: Want to make an extra $500 this month? KashKick rewards you for downloading apps, playing games, testing offers, and more. Over 2M+ users get paid daily.
Arrived: If you want a simple way to earn extra cash on the side from your phone, look no further than the best real estate platform that pays you passive income.
Survey Junkie: Need a $5 gift card daily? Survey Junkie pays users in cash or free e-gift cards. The amount you earn depends on the number and length of surveys you qualify for and complete.