I use Reddit all the time (almost too much). I thought to myself can you make money on Reddit?
I'm sure that there have to be subreddits where making money on Reddit is possible.
So I decided to dig in and see for myself. In this article, you'll learn how to make money on Reddit and earn money online in 2023.
Making Money On Reddit
It is super simple to use Reddit as more than a social media tool or news website. Knowing the right subs to subscribe to, and what to look for, can help you make $50 fast every few days (really).
In fact, these are the exact subreddits and websites/apps I used to make $400+ in just a week.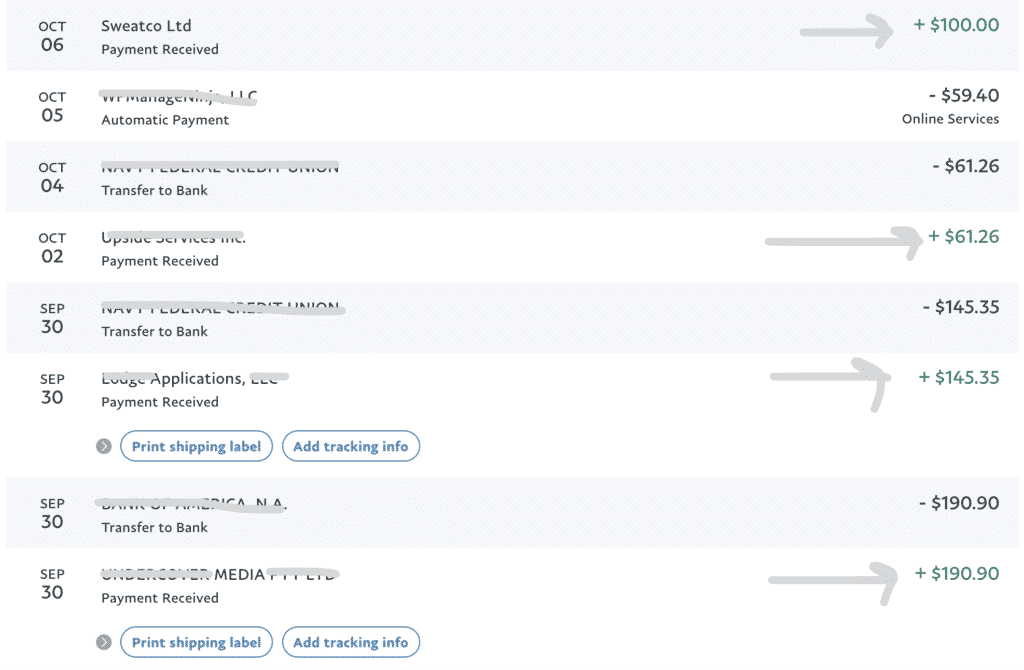 There are a ton of subreddits that you can find small or medium jobs on, but I am only going to outline the top four that have worked for me.
Legit Ways To Make Money From Home on Reddit
Here are the best ways to make money online by using Reddit. Making money on Reddit is possible with these subreddits: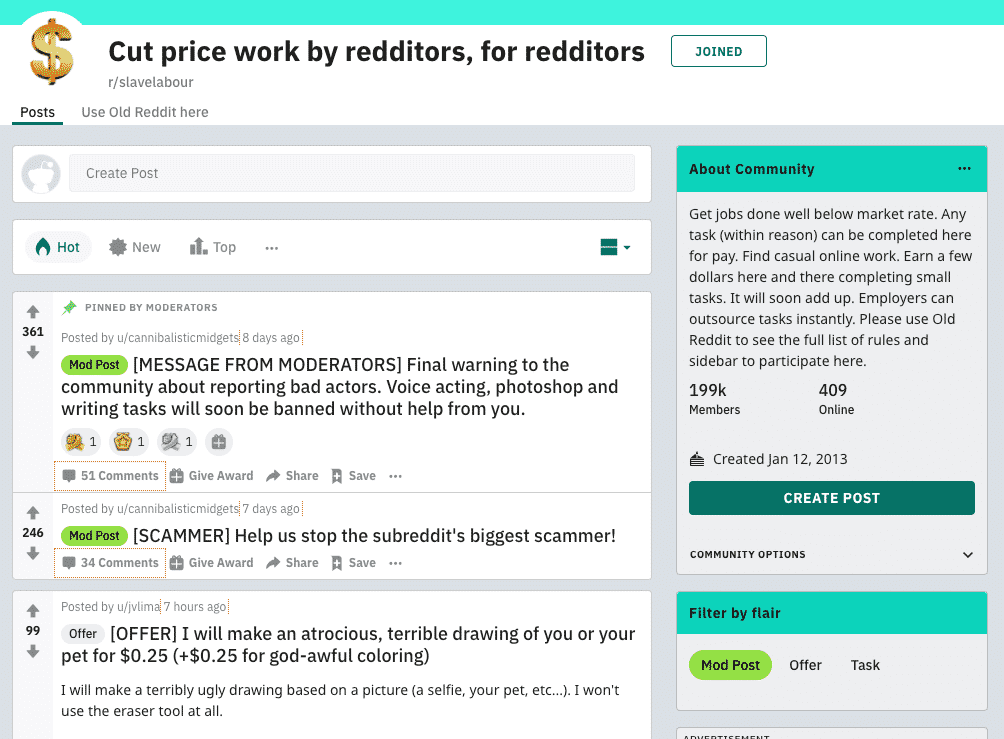 Slave Labour is normally dedicated to doing cheap jobs for people, at cheap rates. I have both had things done for me here, as well as completed a lot of tasks. It may seem daunting at first, with people offering $2 to write an essay (seriously though.. no homework here), but there are gems to be found so you make money online on Reddit.
Two of my best jobs have been creating meal plans for $60 and finding the name of a book for a fast $60. Subscribe to this subreddit so you can see jobs daily and bid for ones that interest you.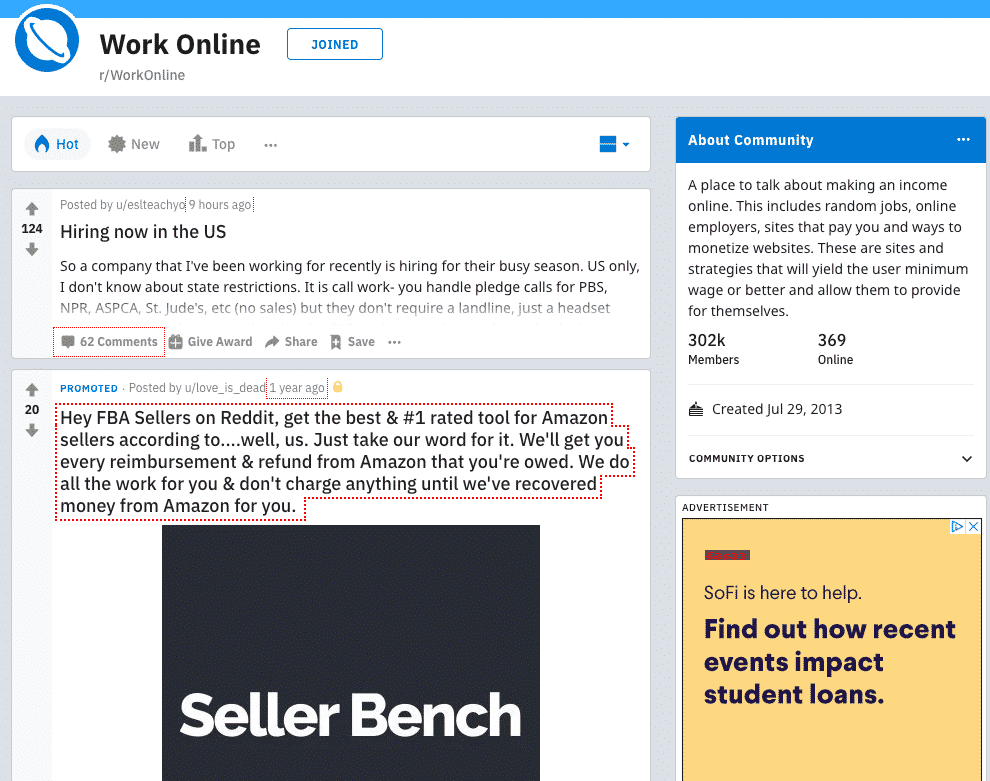 Work Online is a gold mine of information on different online jobs, online employers, ways to earn online, websites to check out, gift card survey opportunities, apps that pay, and other generally helpful tips to make money online.
I have never made money directly from there, but have gotten tools that have helped make at least a thousand over the last year. The subreddit is a place to talk about making an income online and is another subreddit you should subscribe to if you're interested in earning extra money.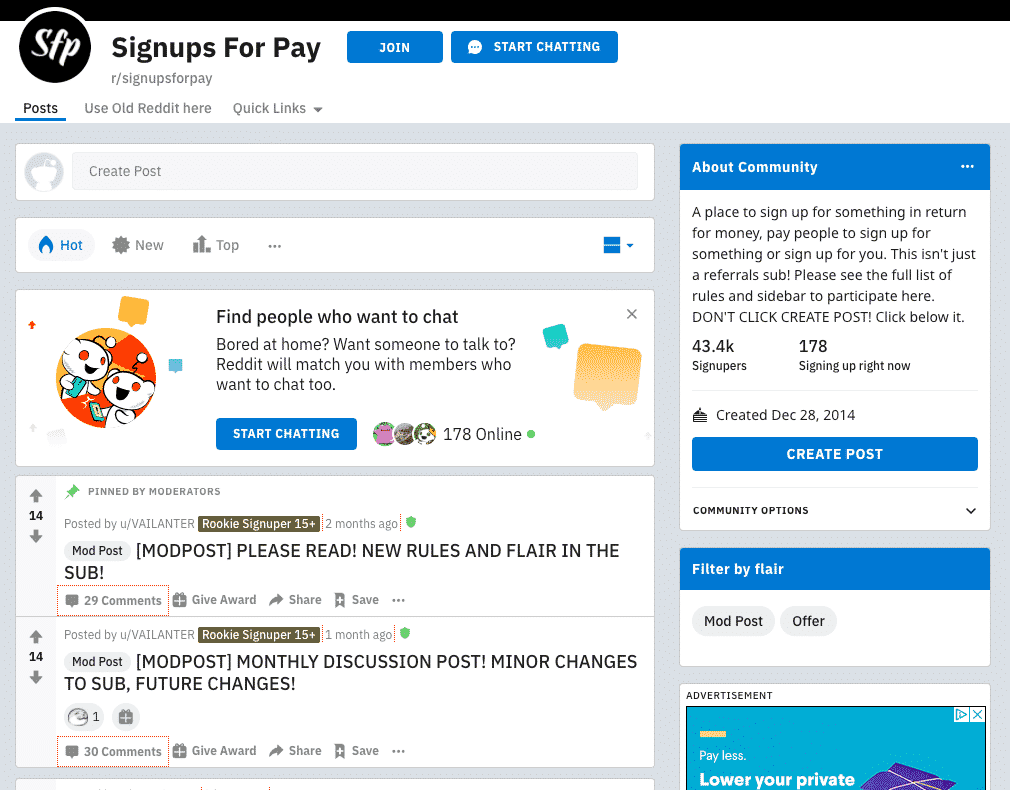 Since Slave Labour does not allow paying people to sign up for websites, this is where to go to make a few bucks or free PayPal money with signups.
From connecting your gas and electric information to signing up with money-making apps like Swagbucks and InboxDollars, I have probably made a grand total of $100 here. Nothing overly special, but $100 is $100.
Whether you need a new full-time job or you're looking to add some extra money to your budget, there are plenty of ways to make $100 fast!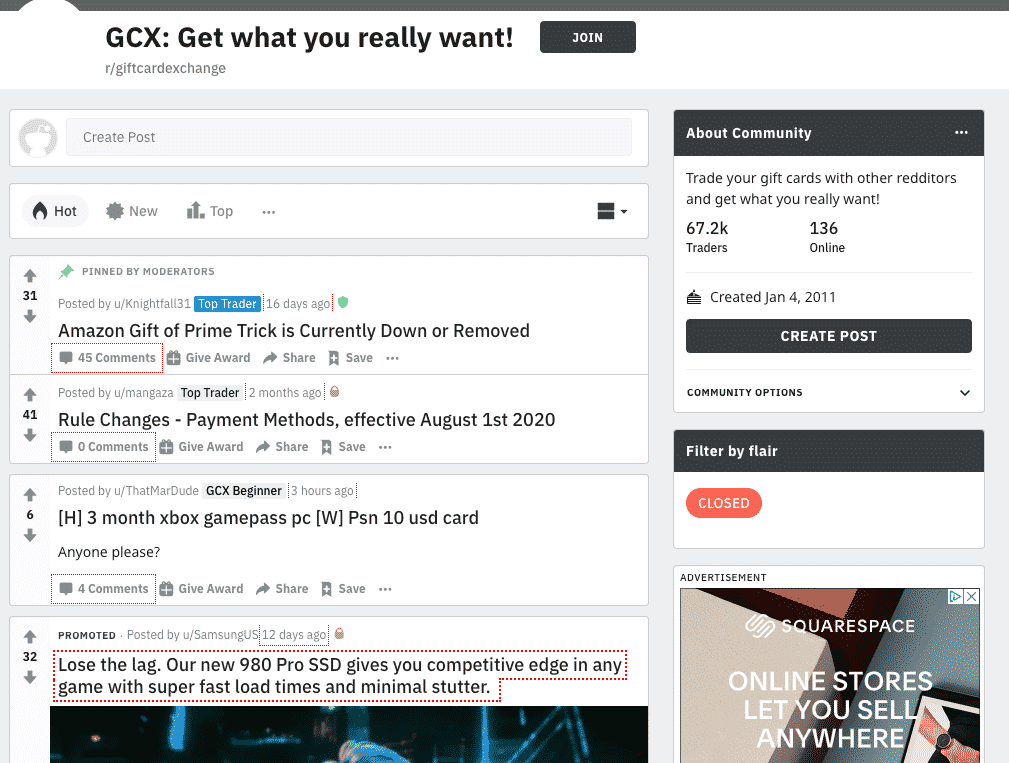 This is one of my favorites because you can buy and sell all of those gift cards you have/want.
Have a $20 gift card from a family member that you will never use? Sell it here for 80-90%.
Want to buy Amazon gift cards for less than face value? Get 'em here.
I do a lot of buying on Amazon, so this sub has easily saved me hundreds over the course of using it.
Caution: trade carefully.
Best Money Making Sites from /r/beermoney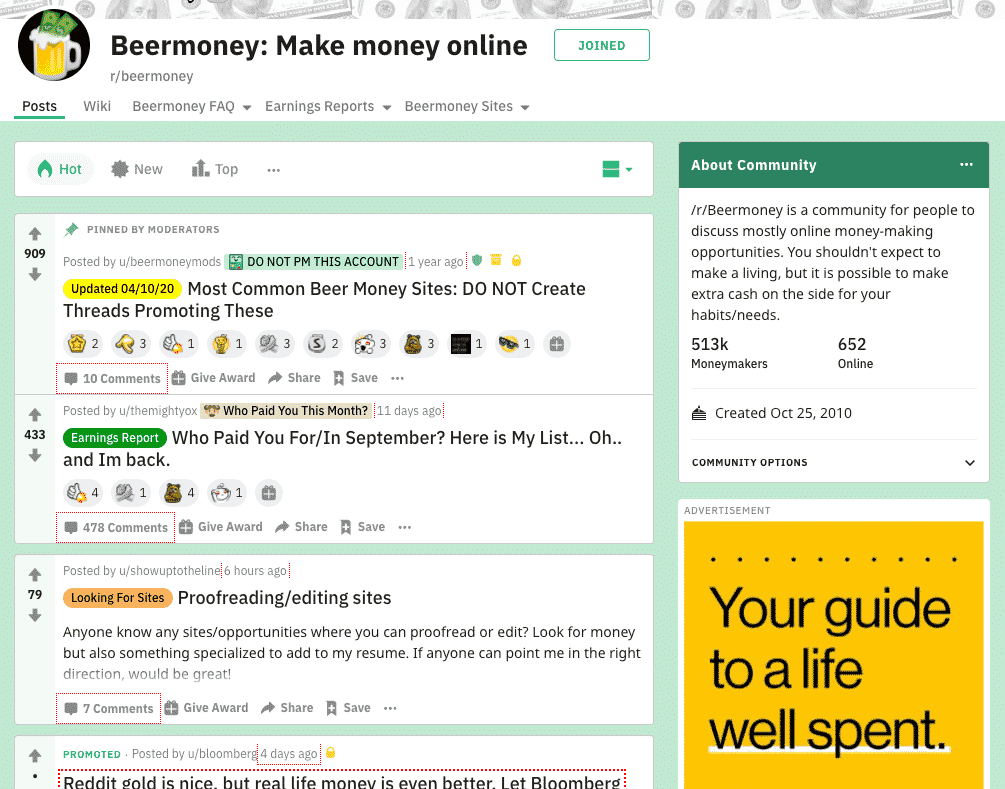 The Internet is filled (read as littered) with 'make money online' opportunities that are scattered on Reddit.
I won't bore you with the same take a survey get 50 cents type of post — but I did learn about a legitimate ways to earn money fast on /r/beermoney.
I'm here to show you actual ways you can literally work from home and not have a full-time job with the best money making apps and side hustles.
These sites and apps appear a lot on /r/beermoney and they are all legit ways to earn consistent income daily. My favorite are games that let you win real money.
My top earners include:
Next, you can see the full list below.
Best Survey Apps to Make Money Online
These are the best survey apps that are highly regarded and safe to use, cash out, and earn money online from sharing your opinion.
5. Survey Junkie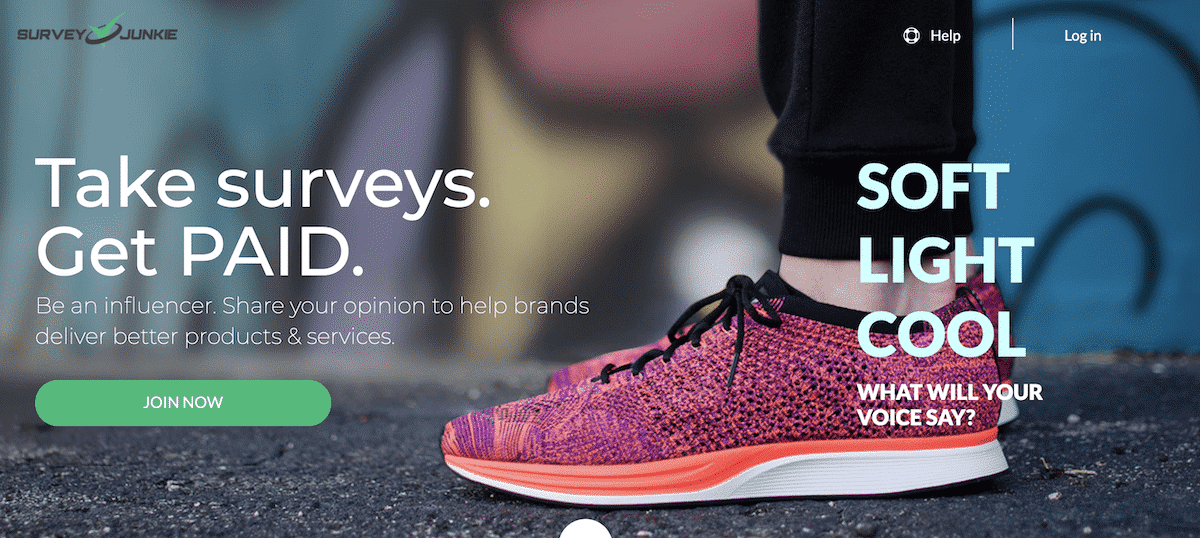 Survey Junkie doles out cash for taking surveys on different products and services. Taking surveys to earn money online is a no-brainer! Here you can review a bunch of different products and even get paid to review new music. Just create your free account and you'll see why it pays to share your opinion.
How Survey Junkie works:
Sign-up for free, it takes a few minutes
Choose the highest paying surveys
Then begin earning money (usually $10-50 per survey)
Sounds like fun? Sign-up for Survey Junkie, take surveys and earn $20 fast. You can also get a registration bonus through here.
6. Swagbucks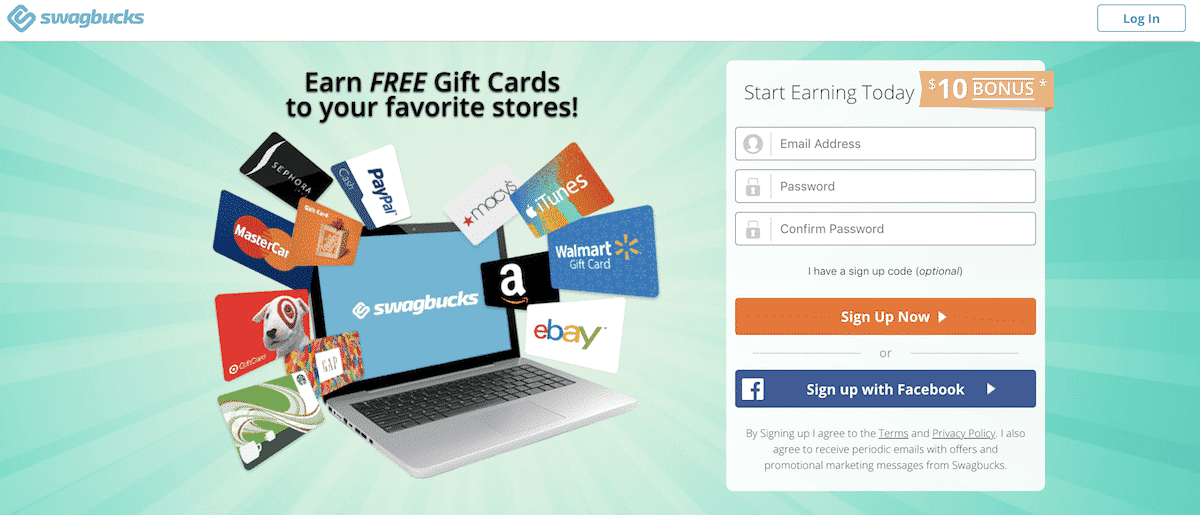 If you browse the internet a lot, this could actually turn your past time into a moneymaking endeavor. Swagbucks ($10 sign up bonus) rewards you for shopping online, watching videos, searching and answering surveys. You are credited with points that you can then redeem for cash via PayPal.
The site has awarded over $282.6 million to its users. Once you have signed up, there will be a list of surveys you qualify for, games to play, or videos to watch for cash.
In fact, you can earn well over $20 a day using Swagbucks, according to a Huffington Post report. Finding a survey worth taking is easy too, look for surveys that are higher paying and stick to those.
Once you earn money in your account you can redeem it for a gift card of your favorite retailer or you can take it as cash through PayPal.
How Swagbucks works:
Sign-up for free, it takes a few minutes
Choose the highest paying surveys
Then begin earning money (usually $10-$35 per survey)
If you have a big purchase coming up, they even have legit Kohls coupons and any other major retailers you can think of in order to save 60% off at times, they got it all.
Sign-up with Swagbucks and start taking paid surveys.
7. InboxDollars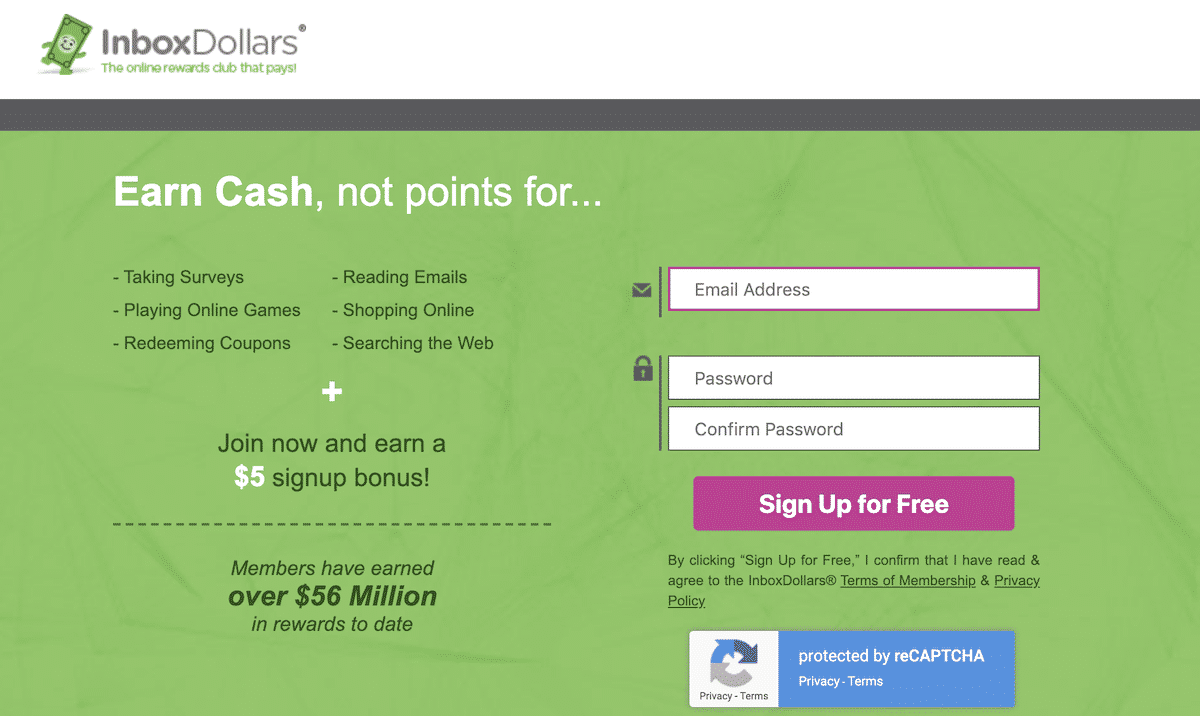 InboxDollars is another survey-based website that offers attractive rewards for taking surveys. They pay out real cash after you complete watching videos or taking surveys. They have great reviews from their customers and look like they pay out with payments quickly. After all they are an award-winning company, having paid out $57 million in cash rewards so far.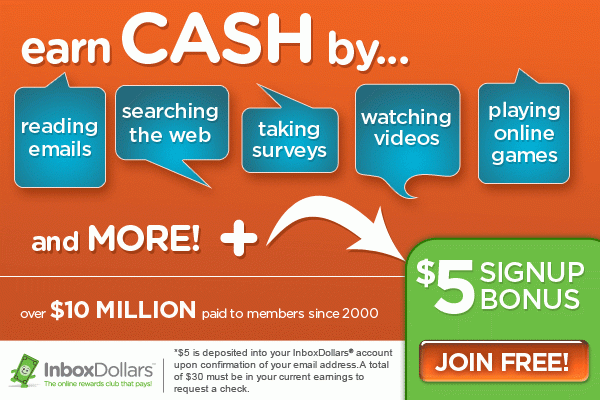 Making money from your phone longer a mystery with the help of InboxDollars, and signing up will net you $5.00 instant bonus.
8. MyPoints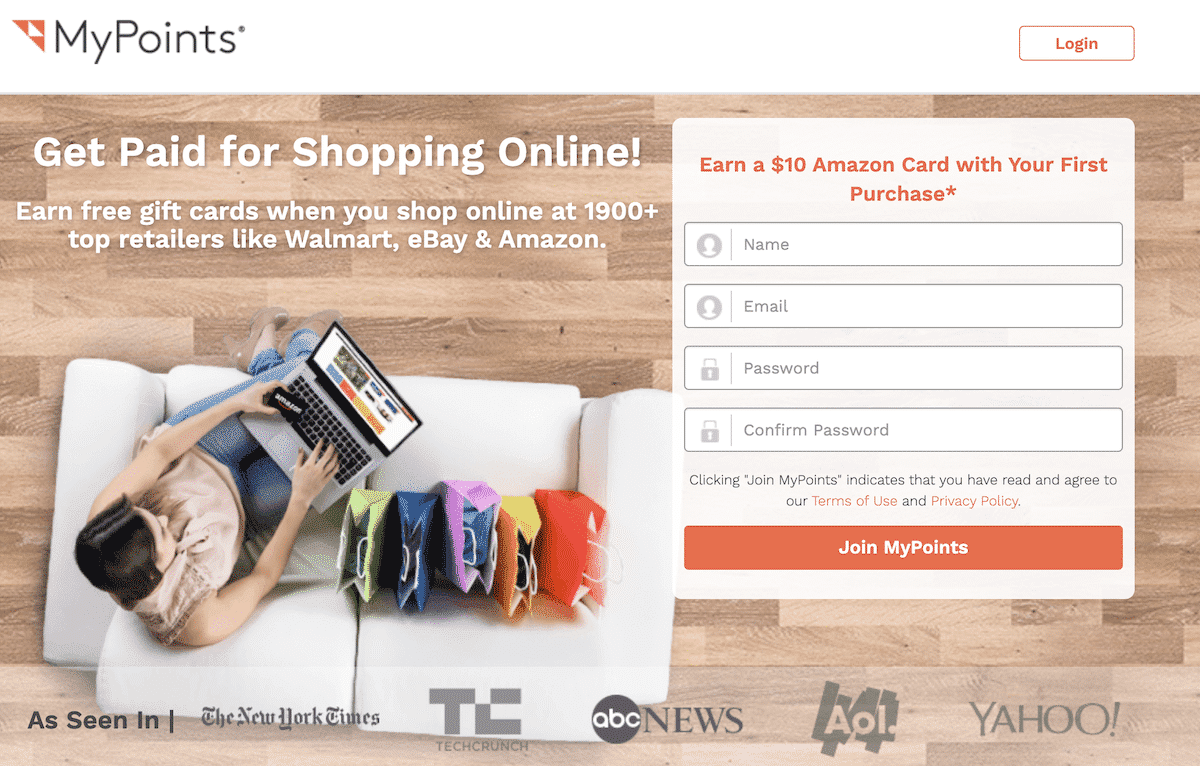 If you are a fan of getting rewards for purchases online, then you'll love MyPoints. You can take surveys, watch videos, read emails and more to earn points that you can claim for cash bonuses. That's right, you can redeem your points for cash and travel miles which makes it more flexible than other cash back sites.
Here's how MyPoints works:
Sign up for MyPoints here (you just need to give them a name and email address).
MyPoints will instantly send you an email to confirm your email address. You'll need to click that to get the free gift card.
You'll also need to purchase $20 worth of products at any of the more than 1,900+ top retailers like Walmart, eBay, & Amazon. MyPoints will reward you with 1,750 bonus points that you can redeem for a $10 Amazon gift card.
That's all! It's basically $10 off anything you buy.
Best Passive Income Apps for Easy Money
These sites can get you passive income aka making money while you sleep.
9. Fundrise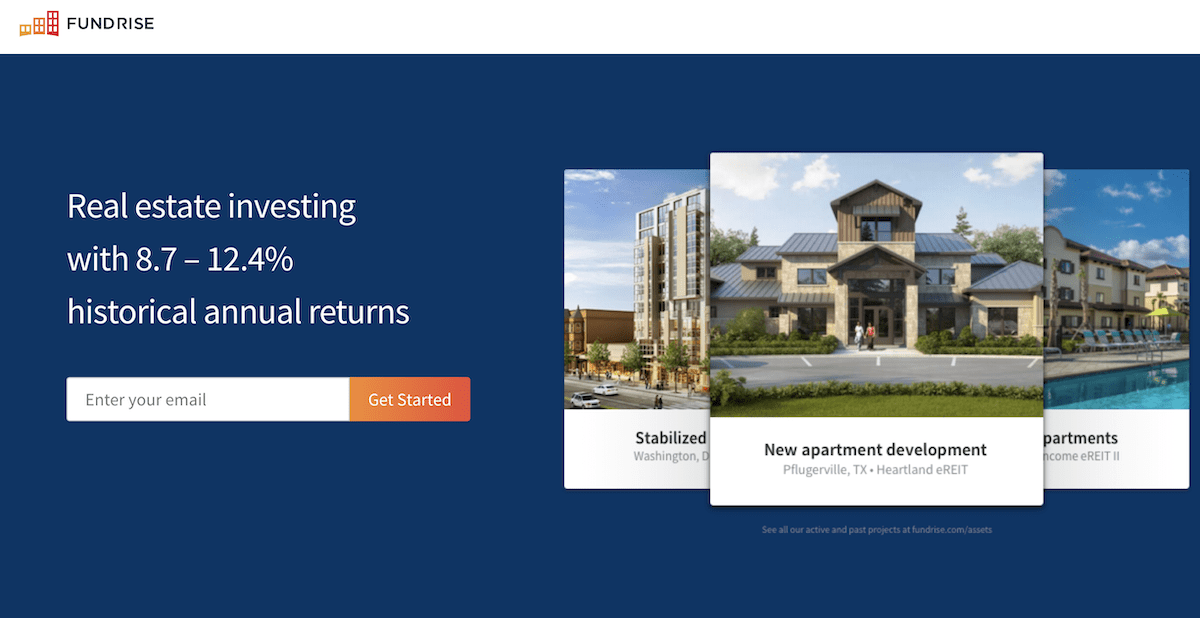 Would you be interested in investing into billion-dollar businesses but don't know where to get started?
Fundrise can help you get your feet wet with high-value real estate investments.
Here, it is all about investing in private markets that aren't available to the public.
Its simple to get started, all you need is $10 and to sign-up here. From there, you'll pick your investment objectives, and Fundrise helps you allocate your funds.
There is a reason why they currently have over 200,000+ users, this opportunity really pays you massive returns!
I suggest learning more about this Fundrise as it has a proven track record for being a diverse approach for your long-term portfolio. Plus, you'll likely beat the stock market year after year.
10. Robinhood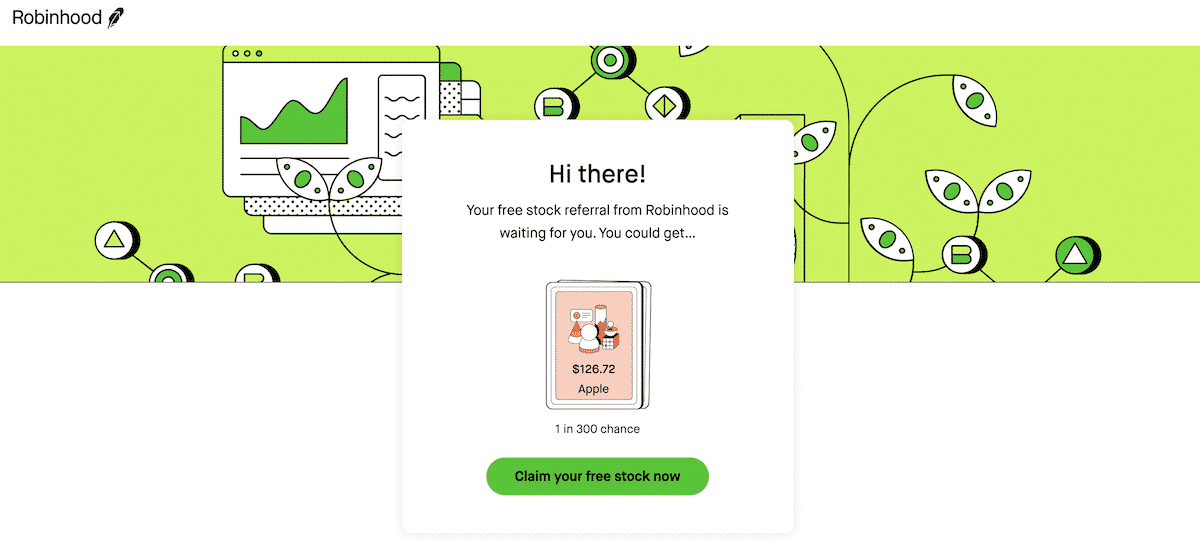 Are you ready to say goodbye to fees for when you buy and sell stocks and hello to commission-free trades? That's right, this app lets you do everything for free and takes no fees — ever.
An investing app called Robinhood will give you between $2.50 and $200 worth of free stock in companies like Apple, Microsoft and Visa, just for downloading its app and opening a free account.
You don't even have to deposit any money to receive the stock… just sign up through this link and wait a few days for it to show up in your account. You can also cash out immediately and transfer the funds to your bank account — if you wanted to. Legit free cash!
Available via desktop, Apple iOS and Google Android.
11. Nielsen Mobile App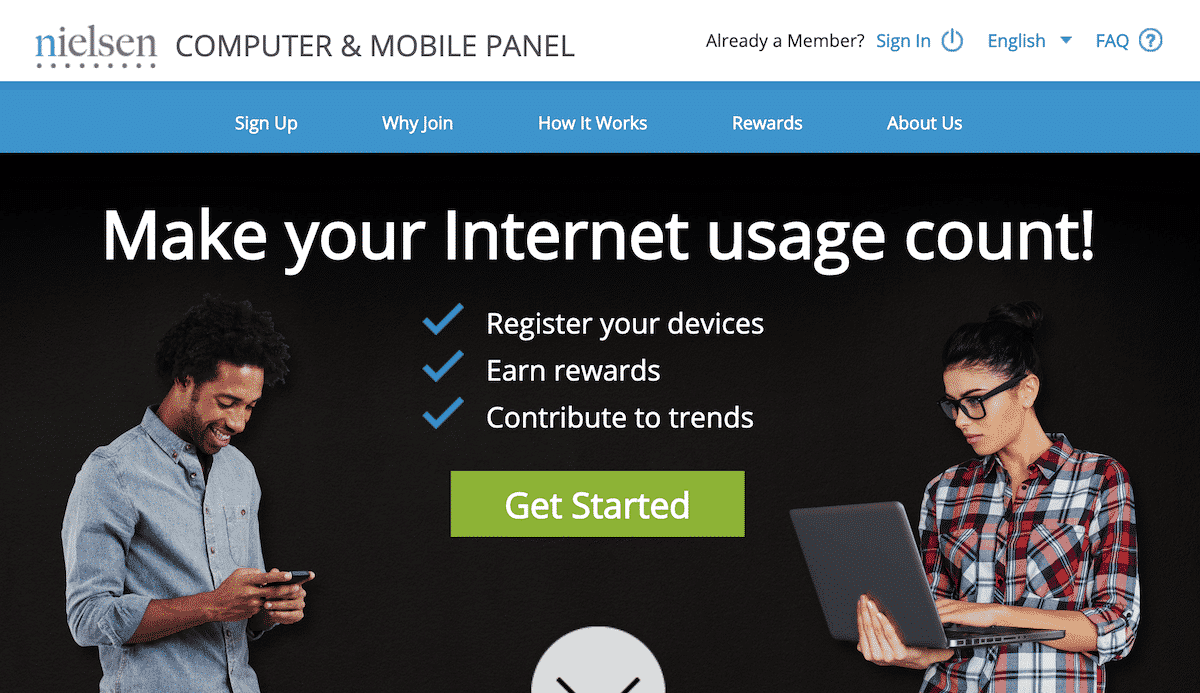 This is an interesting opportunity that Nielsen Mobile offers – all you need to do is install an app on your favorite browsing device. It unobtrusively works in the background and collects certain statistics about browsing habits for which you get paid $50 a year passively.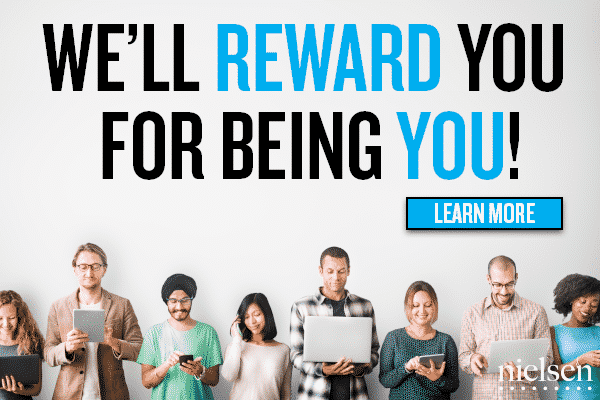 You can profit by downloading and installing the app on your devices (mobile phone, laptop, tablet) and earn $50 per device, per year. It's that simple.
12. Trim
Trim is a high-tech AI assistant that you can use which streamlines your financial requirements. Automation is the key phrase here – Trim can help you save money by effectively automating a user's everyday spends.
It has some features that will surprise you like automatic Comcast bill negotiation. Trim trims the excess fat from your spending habits and keeps your financial profile lean and mean!
Could you use extra savings in your life right now?
I thought so. Activate Trim for free here.
Game Apps To Win Real Money Fast
These are ways to use legitimate gaming apps that pay you money.
13. Lucktastic
If you love the feeling of buying lotto tickets or scratch-offs and dreaming about the money
you stand to win — then you would seriously enjoy playing Lucktastic.
This free app offers the same daily scratch-off cards that you find at your local convenience store — but here you can play for free and win real money.
I was hesitant at first but this gaming app has over 327,695+ positive reviews in the App Store.
You can win up to $10,000 in card cash prizes and there are daily $500 Amazon gift card giveaways. The threshold for payout is only $2 and you can get daily opportunities to win big when you download the Lucktastic app for free.
14. Mistplay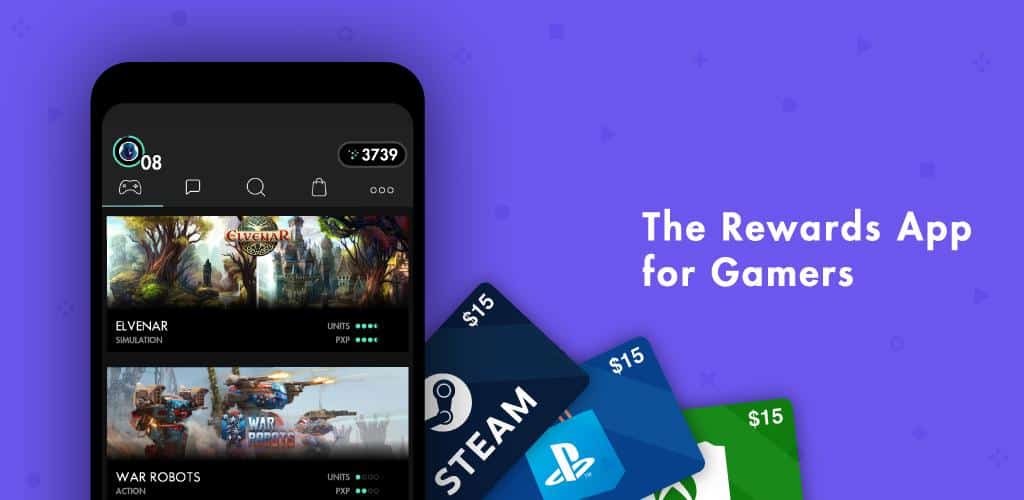 We all heard the old saying "Time is money" right?
Instead of playing games on your phone like everyone else and feeling bad for wasting your time — now you can get paid for it.
Getting paid for playing games sounds like a dream. But if you download a free new app, and then download games from it and play, you earn money.
As you level up you can earn more money for cash rewards or gift cards.
This is a great opportunity for those looking to get paid for something they enjoy, like winning free gift cards and cash for playing games. I use it and it is legit and has over 35,404 positive reviews in the Google Play store.
If you're interested, I recommend you download the app from the Google Play store for free by clicking here.
Do You Need Money Right Now?
If you actually need money now, then you can opt for a personal loan. When you need money in a hurry is where to go.
Zippy Loan offers you online personal loans in about 5 minutes on their completely secure website.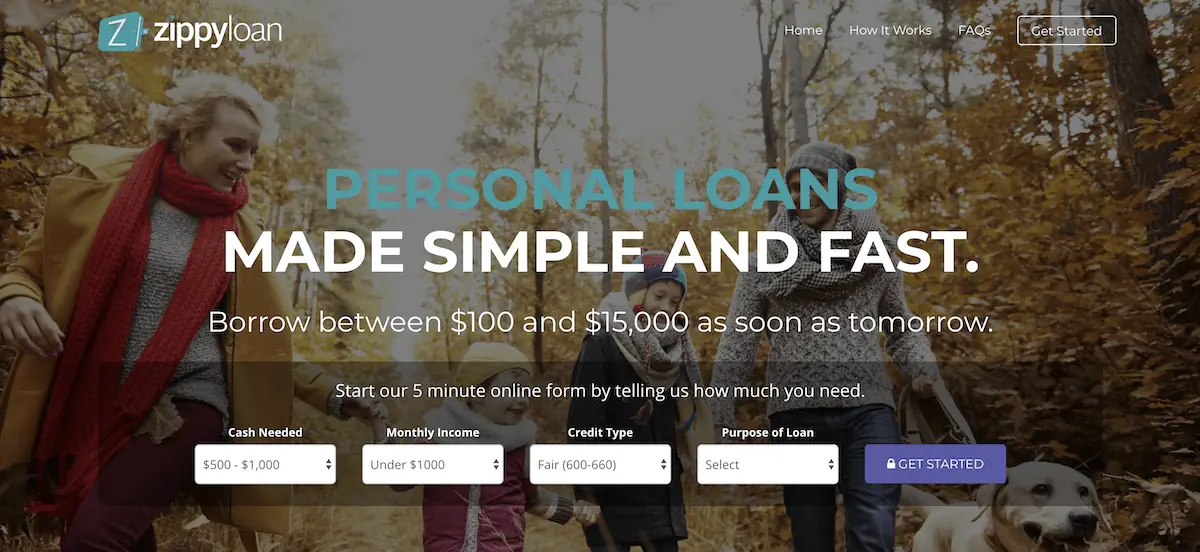 This website basically connects you to lenders which means that waiting times are minimized unlike at a bank. The money is usually deposited in your account the next day you apply for a loan.
You review the loan details and e-sign if you like what you see. No risk in checking what offers you'll get. You can borrow between $20 and $15,000 as soon as tomorrow.
Loans service up to 20 months.
ZippyLoan connects borrowers to lenders through their network of lenders. They'll find you the lowest interest rate and is one of the best no credit check loan. You can visit ZippyLoan here.
Ready to Earn Money Through Reddit?
It's possible! I just wanted to see if any other members, as getting good results with Reddit traffic?
Share this post with your friends and family members to help them earn some extra cash online. And do not forget to pin this wonderful piece of content to your favorite Pinterest group board.
Good luck with your online money making the journey and hope you succeed making easy money on Reddit.
Want to Make Extra Money Now?
KashKick: Want to make an extra $500 this month? KashKick rewards you for downloading apps, playing games, testing offers, and more. Over 2M+ users get paid daily.
Arrived: If you want a simple way to earn extra cash on the side from your phone, look no further than the best real estate platform that pays you passive income.
Survey Junkie: Need a $5 gift card daily? Survey Junkie pays users in cash or free e-gift cards. The amount you earn depends on the number and length of surveys you qualify for and complete.