Want to Make an Extra $100?
Earn $100+ rewards just by trying out new apps! Get money for playing games from the App Store or Google Play. Plus, make cash from surveys and special offers. Whether you're at home or on the go, turn spare moments into cash. Your rewards are waiting at KashKick!



Start Earning Cash Now
Stuck wondering why are people in debt? If so, you'll love this article that explains real reasons why people stay in debt and how to avoid it completely.
Financial stability remains a pervasive problem for many in the United States, in spite of it being among the wealthiest countries in the world. Financial pressure can come from any number of directions, and some are unavoidable.
For example, data suggests that three in ten Americans report trouble paying non-negotiable medical costs, with many cutting back on food or basic household items to compensate.
Getting out from under the shadow of debt can seem like an insurmountable task, but with a little planning and diligence, it's entirely possible to reclaim your financial freedom once again. While certain costs and setbacks simply cannot be avoided, there are a number of strategies you can employ that will stack the cards in your favor.
This article will explain the reasons people fail to accumulate wealth in a meaningful way and what can be done to remedy the situation.
How to People Get Into Debt?
1. Your Monthly Expenses Are Too High
Of course, it can be tempting to drive a nice car and live in a fancy house or apartment, but if the amount of money you are making fails to justify these expenses, it's better that you swallow this bitter pill of reality sooner rather than later. Don't let your ego prevent you from doing what makes sense.
Instead of having a nice car with lease payments every month, downgrade to a used car and buy it outright. This will pay off in the long run as you don't need to keep shelling out cash every month to use something that isn't even yours.
Depending on your personal finance situation, the same may apply in regard to buying a house versus renting. You generally never see the money you spend on rent again, so if you can confidently buy real estate, at least you get a return on your investment. Even though homeownership among younger generations remains low, mortgage rates are often the more economical choice if your circumstances allow for it.
2. You've Fallen Victim To Credit Cards
Credit card debt is among the absolute worst kind of debt due to the astronomical interest rates charged and is one of the most common reasons individuals are forced in spiraling debt. It's important to remember to check your balance frequently so you can fully understand that this is not "free money". Often times, the speed and convenience with which you can pay for something on a credit card results in people overstepping their financial boundaries.
A good rule of thumb is that you should only pay for items with your credit card if the amount can be paid off in full each month. If you can consistently pay your balance completely and on time, you won't have to keep wondering what the impending financial consequences that inevitably await you are.
3. You Aren't Avoiding Credit Card Debt
Since it's best to have this type of debt paid off at all costs, you can use companies that help you out. For example, when you're at the checkout counter about to make a purchase, you usually have the option to pay with credit or debit. Both have their own perks.
With credit cards you get rewards but you can also easily rack up a lot of credit card debt. By using debit cards, you won't be put in that same position and debt won't be an issue. This is because you aren't spending money that you don't have. But you also aren't getting those cool credit card rewards?
4. You Don't Invest Your Money
It's important to always have the long-term in mind when handling your finances. Polls show that only 37% of people younger than 35 have stocks, which means a huge loss for opportunities at future wealth.
The idea of putting away money and investing in stocks, crypto and forex can seem overwhelming or otherwise unappealing since they see no short-term benefit. However, it's often said that time is an investor's greatest asset, which means young people have the most to benefit from funneling some income into stock options.
5. You Don't Take Advantage Of Other Sources Of Income
If you can use your leisure time to combine something that you like with money-making apps, your bank account will start to take a turn for the better. If you have a hobby like graphic design, coding, or painting, this type of freelance work can ease the pressure to make ends meet each month.
If you become proficient enough at this side-gig and enjoy it enough, it's entirely possible to allow it to grow and overtake your primary source of income. You are more likely to do your best work and thus generate more wealth if you actually enjoy what you do, so don't consider making a living off your hobby an impossibility.
6. You Spend Your Time Ineffectively
If you are working a dead-end job or doing something that fails to inspire you, you should have a plan for how you want that to change. Spend your leisure time investing in yourself and increasing your value in the world.
Consider furthering your education in your downtime by taking a few classes or using online learning platforms. Your level of education is positively correlated with wealth, so there is long-term relevance in this self-investment.
Going Into Debt Can Work
If you do have any debt, make sure that you pay your debts in time and are up-to-date as a lender is not going to consolidate defaulted loans. There are personal loans and financial services available for people having bad credit that are looking to finance a purchase.
If you're able to do that it will go a ways towards you're getting financing. A secured loan would be probably difficult to get in case you have a poor credit score, so you might forget about that alternative. There are many loans you are able to get to help you reach your personal goals without hurting your credit or debt goals.
What To Do When You're In Debt?
You must know what sort of loans to try to find and what options you've got. There are a couple different ways you might receive a loan that will help you refinance your debt. Before you ever take out any loan, you must have a purpose for doing so or you are going to be not as likely to repay the money which you owe. You apply for this sort of loan that you can then use to pay back the balance you owe on the many outstanding bills you've got.
Debt consolidation loans restore several huge and little debts that somebody might have incurred. Consequently, obtaining a debt consolidation loan might be the best choice for you. Debt consolidation loans have confirmed to give the essential help to folks who in the past can barely access loans because of their tarnished credit history.
Tired of Being in Credit Card Debt?
Carrying more than one credit card balance can feel a bit like juggling. Just when you think you have one ball under control, you realize you have let a different ball slip away.
Sick of keeping track of multiple credit card and paying high-interest rates?
Tally gives you a lower interest rate and manages the hard work of deciding the optimal card payments at the optimal time. The best part is that you won't have to worry about any more late fees!
Signing up for Tally is easy:
Enter your name and email address to get started.
Start getting help paying your Christmas bills.
You'll be led through a process to scan the cards you want Tally to manage and a soft credit check (which doesn't affect your credit score) to determine if you qualify for a line of credit. Simply download the app, scan in your credit cards to get started.
Living with Debt
You always should make sure you keep things as easy and efficient as possible when you're in debt. In fact, in order to be able to think clearly, you have to forget about what might happen and pay attention to paying off your debt.
The completely free cash is appealing, but shouldn't be taken advantage of an only request the smallest amount you may use to have by. Almost enjoy a debit card that you could use whenever you have money in your account. It's not only because you've got more cash, but you'll have less stress if you do not need to be worried about the debts you have acquired.
What If You Need Money?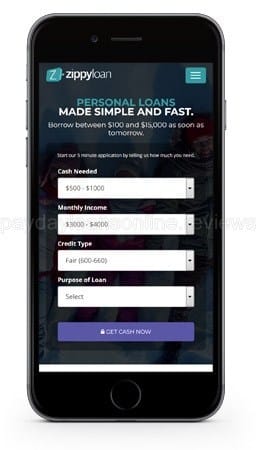 If you actually need money now, then you can opt for a personal loan. When you need money in a hurry ZippyLoan is where to go.
You apply for a loan through the Zippy Loan site, if approved they send your loan application to one of many loan providers.
You review the loan details and e-sign if you like what you see. No risk in checking what offers you'll get. You can borrow between $100 and $15,000 as soon as tomorrow.
Loans service up to 60 months.
ZippyLoan connects borrowers to lenders through their network of lenders. They'll find you the lowest interest rate and is one of the best no credit check loan. You can visit ZippyLoan here.
People in debt I wish you good luck! I hope that you can avoid it or if you really need money get it responsibly and have a plan of action to pay it off.
People in debt I wish you good luck! I hope that you can avoid it or if you really need money get it responsibly and have a plan of action to meet your debt settlement agreement.
Up next:
Want to Make Extra Money Now?
KashKick: Want to make an extra $500 this month? KashKick rewards you for downloading apps, playing games, testing offers, and more. Over 2M+ users get paid daily.
Arrived: If you want a simple way to earn extra cash on the side from your phone, look no further than the best real estate platform that pays you passive income.
Survey Junkie: Need a $5 gift card daily? Survey Junkie pays users in cash or free e-gift cards. The amount you earn depends on the number and length of surveys you qualify for and complete.