Travel is one of the most sought-after things in life, but there is nothing worse than a mushy vacation. You would never want to have a bad trip on which you spent a lot of efforts and thousands of bucks. Whether you're traveling to Australia or spending 10 days in Italy, all that planning and visualization for the vacation should not go in vain.
However, you must realize that only external factors are not responsible for a bad holiday, many other internal factors also matter for the same. You'll be off to a good start if you avoid making these 8 biggest travel mistakes that all seasoned travelers have no doubt made themselves.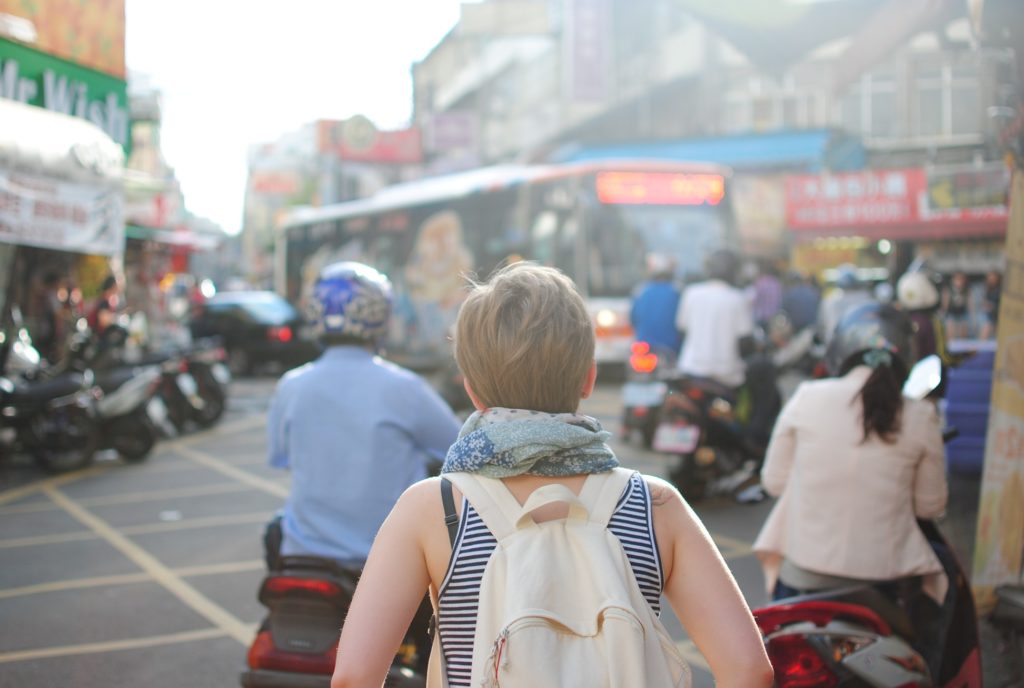 8 Travel Mistakes to Avoid
Before we get into these mistakes. Just remember that the biggest mistake people realize is that they can actually get paid to travel. Learn more about that here. If you're already aware, then let's get started with the biggest travel mistakes to avoid.
1. Bring a negative attitude

Travel can be tough, like really really hard sometimes. It is not because you have to face certain things that others don't have to, but it is all about how you react to adversities. Travel can be mundane when you have to wait for your flight, face the language barriers, and choose the wrong highway, or eat the same food every day. And travel can be challenging in case you fall sick, lose your luggage, and pay a hefty touristy price for everything.
You must have a forbearing attitude when you are out there on a foreign location where everything does not fit into your comfort zone. There are times when you might need calming things like a power nap, a book reading session, or a swim in the ocean. Whenever you feel too tired of the challenges of your vacation, you must indulge yourself in self-pleasure, no matter what others in your group think about it.
2. Carry a pessimistic face

Feeling negative inside your mind is a different matter, and carrying a gloomy face is completely other. Even if you are feeling terrible in your mind, you must not show your true emotions to others, especially on foreign land. The nervous looks on your face make you an easy target for the pickpockets and crooks.
Be confident or fake the confidence if you don't have it, as they say, but never be too vulnerable in front of others. Wear a gentle smile on your face so that you can at least appear positive even if you feel negative on a few occasions.
3. Be stingy

The most precious thing that you have with you is not your money, but your time. You would not want to save money by traveling like a miser. If the car rental can give you better connectivity to a place, hire it. If flying takes to your new destination quicker than other modes of transportation, buy that air ticket. If eating in an upscale restaurant gives you gratification, you must spend on it. If you want to treat yourself with some shopping, just do it.
You are not going to get any satisfaction by measuring everything's worth with the number of pennies in your pocket. Being pound-foolish doesn't lead you to the right path if you are careful about your pennies and careless about your pounds.
4. Visit every place

You cannot cover the length and breadth of every place in just one vacation. If you have limited time to spend in a city, don't be foolish to let travel panic overtake your psyche. No one can travel to more than three tourist destinations in a day unless they want to travel just for the sake of it. Give yourself time to explore a place in its entirety by traveling slowly. Traveling is not what you do for the namesake; it is for your inner satisfaction.
5. Shopping from brand chains

Have you ever wondered what H&M has to offer in Italy? Or what would you find at McDonald's in Singapore? You don't need to guess; these stores offer all the same things throughout the world. That is why; they are called brand chains, right?
You don't need to waste time and money on familiar things unless you are bored with local things, the chances of which are very slim. At every new place, there are local options for food and clothing where you can get authentic indigenous items. You can go to the small shops for your daily needs, medicines, and clothing. At such places, you will find the natives talking about daily events. You can notice how they behave in their regular lives, which might be starkly opposite to what you see on TV.
6. Depend too much on technology

A smartphone is the ultimate problem solver these days, but it has snatched away the essence of traveling from the tourists. Do you want to know the directions? You open your smartphone. Need to know the best food outlets in town? Need to find WiFi? Ask the phone. Need to update your family about your vacation? Upload your photos. Need to find your hotel? You don't need to ask anyone, but your phone. Before the iPhone landed in your hand, you had to talk to people for everything you needed. You had maps and guidebooks to find places, and telephone directories and pamphlets to find phone numbers.
However, just a small gadget has changed the entire world and the absolute traveling scenario has changed. Nonetheless, no one is asking you to leave your phone at home, but you must refrain from overusing it. Take a break from technology and immerse yourself in the present.
7. Blabbering about yourself

When you meet someone for the first time, the last thing they want to hear from you is about your life, especially when communication becomes nonchalant burbling. Open your ears more than your mouth when you are talking to someone. People love telling regular things from their life to the tourists, be it any place in the world. You can ask questions to them to make them comfortable with you. People like curious folks, but you should not become too nosy. Keep your perceptions and pre-conceived notions at home and open your mind to new places and people.
Travel Goals Examples Every Adventurous Traveler Should Have
Everyone has an adventure in them waiting to be unleashed. Millennials are truly giving a whole different meaning to adventure, looking at the world from a more global perspective.
The thought of living life while you're young keeps them driven to the idea that age is never an issue when it comes to reaching your dreams and goals of having fun while you still can.
As spontaneous and imaginative millennials are, they seek the idea of traveling to diversify their lives and experience new cultures. And it's slowly becoming a go-to thing regardless of the reason behind it, how much it costs, or how far they can go.
Millennials are known to be after shared experiences and being part of something that they can reminisce many times rather than splurging money on something that decreases the value in the long run. At a very young age, millennials also tend to be more exploring and creating goals and plans that they know will truly be valuable as they grow.
As people are likely to make their own personal and financial goals, for sure, travel goals are a mandatory part of the list. In planning for your adventures while you're young, here are some travel goals examples that should make it to your list.
Live like a local
Nothing beats living the life on a foreign trip like a local. Sometimes, not making an itinerary and just doing the things you normally do makes your trip feel like home.
Talk to the locals, shop at the nearest small-time market, and take siestas as if you are part of them. This gives you a chance not just to be a visitor in a span of time, but also live life as if you are a homegrown native.
Improve your photography skills
"Photos or it didn't happen," as they say. Photos are great story-tellers, as these capture, every moment of your adventure and traveling is a good opportunity to practice that photography skills of yours, whether you're using a professional camera or not. Check out these panoramic photos from Ralph Wunsch, some shot with the highly rated Sony DSCW900 digital camera.
Look out for good photo subjects and take pictures of unusual things that remind you of the place. Here's a great point and shoot camera to get started:
Go on a historical tour
While these may seem costly, being able to walk around the history of your chosen destination helps you comprehend more on what are you seeing and experiencing there. These tours help you learn the basics, as well as little-known facts about your chosen tour and help you understand the culture and how life goes out there.
This also makes it easy for you to get to know about the place a little more than what books and the internet say about it.
Roadtrip
One of the best parts of travel is the journey. Visit small-town attractions, stay in an Airbnb, and bring your friends with you. Don't make a plan and be spontaneous as you can. For sure – it will be fun.
Sometimes, a little exploring can bring you more experiences that planned ones don't. So just let life happen and enjoy the ride.
Conclusion
Globe-trotting is a dream for the majority of the human population, and you must not undervalue travel if you have got it in your life. Don't ruin your vacations because of the internal factors that cloud your mind or travel burnout. See the positive side of everything while ignoring the pessimism, and you will certainly make the most of your holidays. Next, you can even learn how to travel for free!
Got 5 minutes to spare? Here are some more travel tips I've found over the years:
Want to Make Extra Money Now?
KashKick: Want to make an extra $500 this month? KashKick rewards you for downloading apps, playing games, testing offers, and more. Over 2M+ users get paid daily.
Arrived: If you want a simple way to earn extra cash on the side from your phone, look no further than the best real estate platform that pays you passive income.
Survey Junkie: Need a $5 gift card daily? Survey Junkie pays users in cash or free e-gift cards. The amount you earn depends on the number and length of surveys you qualify for and complete.